Fifteen films bid for top prize in Africa's premiere film fest
Fifteen feature-length movies are vying for the top prize in next month's FESPACO festival, Africa's top cinema event, the organisers announced Friday.
Launched in 1969, the Pan-African Film and Television Festival of Ouagadougou (FESPACO) draws thousands of movie fans and professionals from across the continent.
It is also closely followed by the US and European movie industries, which scout the event for new films, talent and ideas.
A total of 170 films are competing across 11 categories in the February 25-March 4 event, including short film, documentaries, TV series and animation, FESPACO said.
Under festival rules, films chosen for competition have to be made by Africans and predominantly produced in Africa.
This year's theme is "African cinema and culture of peace" — an invitation, say the organisers, to reflect on how movies can encourage reconciliation in troubled times.
FESPACO'S host country Burkina Faso is in the grip of a seven-year-old jihadist insurgency that has killed thousands of people and driven around two million from their homes.
Following are the feature films vying for the Golden Stallion of Yennenga — a trophy named after a beast in Burkinabe mythology:
– "The Planters' Plantation", directed by Dingha Eystein Young (Cameroon)
– "Our Father, the Devil", Ellie Foumb (Cameroon)
– "Ashkal", Youssef Chebbi (Tunisia)
– "Under the Fig Trees", Erige Sehiri (Tunisia)
– "Sira", Appoline Traore (Burkina Faso)
– "Abu Saddam", Nadine Khan (Egypt)
– "Bantu Mama", Ivan Herrera (Dominican Republic)
– "Mami Wata", de C.J."Fiery" Obasi (Nigeria)
– "Maputo Nakuzandza", Ariadine Zampaulo (Mozambique)
– "Our Lady of the Chinese Shop", Ery Claver (Angola)
– "Shimoni", Angela Wamai (Kenya)
– "Simin Zetwal", David Constantin (Mauritius)
– "The Blue Caftan", Maryam Touzani (Morocco)
– "The Last Queen", Damien Ounouri (Algeria)
– "Xale, Les blessures de l'enfance", Moussa Sene Absa (Senegal)
Roger Whittaker: Durham Town folk singer dies at 87
Folk singer Roger Whittaker, famous for his 1969 hit song Durham Town and expert whistling, has died at the age of 87.
His other hits included The Last Farewell and New World in the Morning, and he sold nearly 50 million records around the world, his website said.
After starting in folk clubs, he went on to success with the Skye Boat Song, a duet with Des O'Connor in 1986.
He was also able to sing in several languages.
They included German and French, allowing him to appeal to a wide audience, especially in Germany, where he was particularly popular.
Born in Nairobi, Kenya, in 1936, his parents were from Staffordshire, England.
Whittaker studied medicine after doing national service in Kenya.
While studying for his degree, he sang in local clubs and wrote his own songs.
But he left his medical course after 18 months and went in to teaching, moving to the University of Bangor in Wales in 1959 to get a teaching qualification.
While there, he composed some songs to sing during university Rag Week, and sent a demo track to a music publisher.
"Before he knew it, Roger was back in the studio recording his first single, The Charge of the Light Brigade," his biography said.
His next release, Steel Men, picked up airplay while he was still a student, and his career began to progress, with TV work following.
He retired with his wife Natalie in France in 2012.
Katy Perry sells rights to five albums including 'Teenage Dream' to Litmus Music
Singer Katy Perry has signed a deal to sell rights to five of her studio albums released between 2008 and 2020 including "Teenage Dream" to Carlyle-backed Litmus Music, the music rights company said on Monday.
"One of the Boys," "PRISM," "Witness" and "Smile" are the other four studio albums that are part of the deal.
Billboard reported the deal was valued at $225 million, citing sources. Private equity firm Carlyle declined to comment on the deal value.
The five studio albums were released under Perry's contract with Capitol Records, whose former president Dan McCarroll is the co-founder of Litmus Music.
Blackstone-backed Hipgnosis Songs and other investment firms have in recent years scooped up music catalogs of artists including Justin Bieber and Bob Dylan as the rise of streaming turns their songs into a reliable source of revenue.
With Perry, Litmus Music gets access to an artist who shot to fame in July 2008 with the track "I Kissed A Girl" and has earned 13 Grammy nominations and five MTV Video Music Awards.
YouTube cuts off Russell Brand's ad revenues: Sky News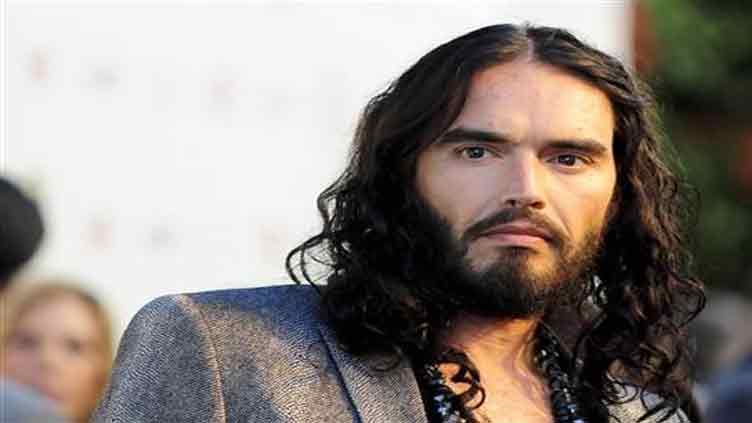 YouTube has suspended adverts on Russell Brand's online videos, Sky News said on Tuesday, after accusations of sexual assaults involving the British actor and comedian.
Brand, once one of the country's most high-profile comedians and broadcasters, has over 6 million subscribers to his YouTube channel.
London police said on Monday they had received an allegation of a sexual assault dating back 20 years following media reports about comedian and actor Russell Brand.
Brand, 48, said on Saturday he had never had non-consensual sex when the Sunday Times newspaper and Channel 4 TV's documentary show "Dispatches" reported that four women had accused him of sexual assaults, including a rape, between 2006 and 2013.
Police said since those allegations were published and broadcast they had received a report of an assault alleged to have taken place in Soho, central London, in 2003.
"Officers are in contact with the woman and will be providing her with support," the Metropolitan Police statement said.
"We first spoke with The Sunday Times on Saturday, 16 September and have since made further approaches to The Sunday Times and Channel 4 to ensure that anyone who believes they have been the victim of a sexual offence is aware of how to report this to the police."
There was no immediate comment from Brand's representatives following the police statement.
Brand, the former husband of US singer Katy Perry, issued a video message on social media to deny the "very serious criminal allegations" hours before they published on Saturday.
"These allegations pertain to the time when I was working in the mainstream, when I was in the newspapers all the time, when I was in the movies. And as I've written about extensively in my books, I was very, very promiscuous," Brand said.
"Now, during that time of promiscuity, the relationships I had were absolutely always consensual," added the comedian, known for his flamboyant style and appearance who has starred in a number of films such as "Get Him to the Greek".
The Times and Dispatches said one woman had made an allegation of rape, while another said Brand assaulted her when she was 16 and still at school. Two of the accusers had reported the incidents occurred in Los Angeles.
The reports of the allegations about Brand, once one of the country's most high-profile comedians and broadcasters, has dominated British media since they appeared.
He was in the middle of a stand-up tour and was due to perform at the Theatre Royal Windsor on Tuesday, but this has now been cancelled.
"We are postponing these few remaining addiction charity fundraiser shows, we don't like doing it – but we know you'll understand," said a statement from his tour promoters, shared by the theatre.
The BBC, on whose radio programmes he worked between 2006 and 2008, said it was urgently looking into issues raised by the allegations and Banijay UK, the production company behind a television show once hosted by Brand, said it had too launched an urgent internal investigation.
"These are very serious and concerning allegations, and you will know the Met Police has asked anyone who believes they have been victim of a sexual assault to come forward and speak to officers," a spokesperson for British Prime Minister Rishi Sunak told reporters.