Prada offers spare, cleansing looks at Milan Fashion Week
The Milan menswear runway was full of spare looks for next fall and winter, as if the fashion world is taking a deep breath, to see what happens next.
The color of the season: Black. The silhouette of the season: slim or relaxed, but mostly tailored. Bags: Utilitarian. Shoes: Oversized and sole gripping. Still, all of this utility was punctuated with romantic, feminine and even sexy gestures.
Here are some highlights from the third day Sunday of mostly menswear previews for fall-winter 2023, as many big brands seemed to be hitting the reset button:
PRADA'S RETRO-FUTURISM
The ceiling on the darkened Prada showroom rose to reveal industrial chandeliers as the first looks appeared on the runway: tailored, slightly blocky suit jackets with sharp, wing-like collars that flapped gently with each step, secured and cushioned by just a wisp of colorful knitwear.
The collars, reminiscent of the 1930s or 70s and in retro geometric prints, gave a romantic touch to an otherwise spare and cleansing collection by co-creative directors Miuccia Prada and Raf Simons.
"There is no space for useless creativity," Prada summed up backstage.
The sharp collars, which appeared also on cardigans, are detachable, giving garments a longer life, and utility. On the runway, they were sexily styled without shirts.
The pair continued their exploration of uniforms, the sort that exemplify the value of working and not projecting authority. In that vein, suede tunics with matching overcoats recalled an artisan's apron, worn with a shirt and tie to emphasize the virtue of work, and over the season's slim trousers.
The clean looks and minimalist tailoring had an intentional retro-futuristic feel, that Simons defined as "very Prada, in my opinion."
Puffer coats had a rotund shape. Quilted T-shirts kept the torso warm under overcoats. Shoes were thick-soled lace-ups with raised piping. Bags were slim document or computer bags, with a thermos slot.
Suiting was mostly black or gray, with separates providing color: trousers in red or green, cerulean blazers, yellow and pink cardigans.
Even the venue at the Fondazione Prada was stripped of artifice, down to the concrete floors and walls and ceiling, which dropped back down as the models left the runway.
Outside, hundreds of screaming K-Pop fans greeted the Enhypen band as they arrived for the show, and a few were rewarded with selfies afterward.
SIMON CRACKER PAYS TRIBUTE TO VIVIENNE WESTWOOD
The designers behind the Simon Cracker brand paid tribute to Vivienne Westwood's legacy during a runway show presenting their latest collection of upcycled garments.
"We are here thanks to her. She was the first to make garments from upcycling," said Filippo Biraghi, who founded Simon Cracker with Simone Botte in 2010.
"We studied her, we wore her, we lived her and we feel allied,″ Biraghi said of the British designer who died last month at 81. "She used fashion to protest, as a language of protest, for her entire history."
Following in Westwood's upcycling footsteps, the designers collect unclaimed garments from drycleaners and textile remnants from producers to make their unique creations.
In this punk-inspired collection, each garment is one-of-a-kind, promoting nonconformity. Caps served as epaulets on jacket shoulders; a mini-skirt was fashioned from tiered ruffles in the front and netting in the back; handmade blankets became overcoats. Knitwear was made from recovered yarn and in collaboration with designer Gaia Segattini.
In the spirit of Westwood, the show closed with a model swathed in a tulle garment with the words: "Demand the Impossible," emblazoned on the front. The garment was a collaboration with Jamie Reid, the art director of the Sex Pistols, who donated clothes from his "Ragged Kingdom brand,″ for the final looks.
For the finale, all the models wore photos of Westwood around their necks. Biraghi, who wore a T-shirt picturing a joyful Westwood on the front, turned to reveal another image of her scowling on the back.
The designers said their messaging, one that has been with them since the brand's inception, has grown more urgent, citing the danger to the planet and "the system's mockery."
"There is something wrong if you are not pissed off today," Biraghi said.
CHARLES JEFFREY LOVERBOY'S IMAGINED WORLDS
Charles Jeffrey Loverboy, the label of the self-proclaimed club kid and Scottish-born designer Charles Jeffrey, brought joy to the Milan runway with fanciful storytelling though knitwear, kilting and prints.
Jeffrey presented his "Engine Room" collection through three subcultures in a mythical floating city: workers, whose toil keeps the city aloft; posers, or former workers who now bask in luxury; and snakes, aka, the media. While other brands hewed toward the minimal, Jeffrey went maximal, with a focus on sartorial details and an explosion of color.
The workers were clothed in gray, black and white, faces smudged, with starry prints and clawed footwear. Posers burst with color, including graphic prints from the archives of the Scottish artist and playwright John Byrne, metallic accents and endearing knitwear with kwai detailing like hoods with ears. The snakes had a Goth edge, dark garments giving way to newsprint prints against a black-white-and-red (read) palette.
Jeffrey called the collection "a celebration of Scotland, workers and Renaissance people.
Roger Whittaker: Durham Town folk singer dies at 87
Folk singer Roger Whittaker, famous for his 1969 hit song Durham Town and expert whistling, has died at the age of 87.
His other hits included The Last Farewell and New World in the Morning, and he sold nearly 50 million records around the world, his website said.
After starting in folk clubs, he went on to success with the Skye Boat Song, a duet with Des O'Connor in 1986.
He was also able to sing in several languages.
They included German and French, allowing him to appeal to a wide audience, especially in Germany, where he was particularly popular.
Born in Nairobi, Kenya, in 1936, his parents were from Staffordshire, England.
Whittaker studied medicine after doing national service in Kenya.
While studying for his degree, he sang in local clubs and wrote his own songs.
But he left his medical course after 18 months and went in to teaching, moving to the University of Bangor in Wales in 1959 to get a teaching qualification.
While there, he composed some songs to sing during university Rag Week, and sent a demo track to a music publisher.
"Before he knew it, Roger was back in the studio recording his first single, The Charge of the Light Brigade," his biography said.
His next release, Steel Men, picked up airplay while he was still a student, and his career began to progress, with TV work following.
He retired with his wife Natalie in France in 2012.
Katy Perry sells rights to five albums including 'Teenage Dream' to Litmus Music
Singer Katy Perry has signed a deal to sell rights to five of her studio albums released between 2008 and 2020 including "Teenage Dream" to Carlyle-backed Litmus Music, the music rights company said on Monday.
"One of the Boys," "PRISM," "Witness" and "Smile" are the other four studio albums that are part of the deal.
Billboard reported the deal was valued at $225 million, citing sources. Private equity firm Carlyle declined to comment on the deal value.
The five studio albums were released under Perry's contract with Capitol Records, whose former president Dan McCarroll is the co-founder of Litmus Music.
Blackstone-backed Hipgnosis Songs and other investment firms have in recent years scooped up music catalogs of artists including Justin Bieber and Bob Dylan as the rise of streaming turns their songs into a reliable source of revenue.
With Perry, Litmus Music gets access to an artist who shot to fame in July 2008 with the track "I Kissed A Girl" and has earned 13 Grammy nominations and five MTV Video Music Awards.
YouTube cuts off Russell Brand's ad revenues: Sky News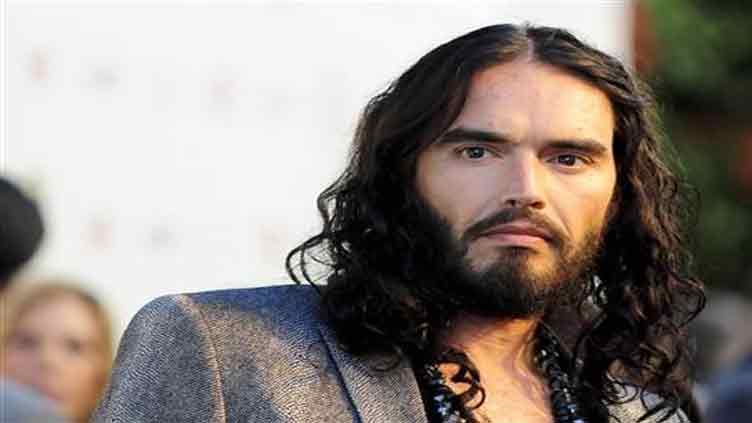 YouTube has suspended adverts on Russell Brand's online videos, Sky News said on Tuesday, after accusations of sexual assaults involving the British actor and comedian.
Brand, once one of the country's most high-profile comedians and broadcasters, has over 6 million subscribers to his YouTube channel.
London police said on Monday they had received an allegation of a sexual assault dating back 20 years following media reports about comedian and actor Russell Brand.
Brand, 48, said on Saturday he had never had non-consensual sex when the Sunday Times newspaper and Channel 4 TV's documentary show "Dispatches" reported that four women had accused him of sexual assaults, including a rape, between 2006 and 2013.
Police said since those allegations were published and broadcast they had received a report of an assault alleged to have taken place in Soho, central London, in 2003.
"Officers are in contact with the woman and will be providing her with support," the Metropolitan Police statement said.
"We first spoke with The Sunday Times on Saturday, 16 September and have since made further approaches to The Sunday Times and Channel 4 to ensure that anyone who believes they have been the victim of a sexual offence is aware of how to report this to the police."
There was no immediate comment from Brand's representatives following the police statement.
Brand, the former husband of US singer Katy Perry, issued a video message on social media to deny the "very serious criminal allegations" hours before they published on Saturday.
"These allegations pertain to the time when I was working in the mainstream, when I was in the newspapers all the time, when I was in the movies. And as I've written about extensively in my books, I was very, very promiscuous," Brand said.
"Now, during that time of promiscuity, the relationships I had were absolutely always consensual," added the comedian, known for his flamboyant style and appearance who has starred in a number of films such as "Get Him to the Greek".
The Times and Dispatches said one woman had made an allegation of rape, while another said Brand assaulted her when she was 16 and still at school. Two of the accusers had reported the incidents occurred in Los Angeles.
The reports of the allegations about Brand, once one of the country's most high-profile comedians and broadcasters, has dominated British media since they appeared.
He was in the middle of a stand-up tour and was due to perform at the Theatre Royal Windsor on Tuesday, but this has now been cancelled.
"We are postponing these few remaining addiction charity fundraiser shows, we don't like doing it – but we know you'll understand," said a statement from his tour promoters, shared by the theatre.
The BBC, on whose radio programmes he worked between 2006 and 2008, said it was urgently looking into issues raised by the allegations and Banijay UK, the production company behind a television show once hosted by Brand, said it had too launched an urgent internal investigation.
"These are very serious and concerning allegations, and you will know the Met Police has asked anyone who believes they have been victim of a sexual assault to come forward and speak to officers," a spokesperson for British Prime Minister Rishi Sunak told reporters.