Turkey's president Erdogan hints at May 14 general election
Turkish President Recep Tayyip Erdogan on Wednesday signalled that he intended to call the next general election for May 14.
Turkey's next general election is officially due to be held on June 18.
But officials have been hinting for weeks that they may bring the polls forward because of religious holidays and school exams.
Erdogan delivered a speech to his ruling party in which he recalled the day contemporary Turkey held its first free election in 1950.
That May 14 vote was won by Adnan Menderes – a prime minister who was toppled by a military junta in 1960 and executed a year later.
Erdogan has often compared himself to Menderes during his two-decade rule as prime minister and president.
"The late Menderes said on May 14, 1950 'enough, the people will have their say', and emerged victorious at the ballot box," Erdogan said in televised remarks.
"Our people will give their answer to the (opposition) on the same day 73 years later."
Erdogan enters the election with his approval ratings bruised by a year-long economic crisis that saw inflation touch 85 percent.
But the opposition has still not united around a single candidate to field in the race.
The polls will also challenge Erdogan's control of parliament.
His ruling party is currently in an alliance with a far-right party whose support has dwindled in the past few years.
"Tough election to call – seems as though momentum is back with Erdogan," emerging market economist and veteran Turkey watcher Timothy Ash tweeted moments after Erdogan's remarks.
India formulate security plan for World Cup 2023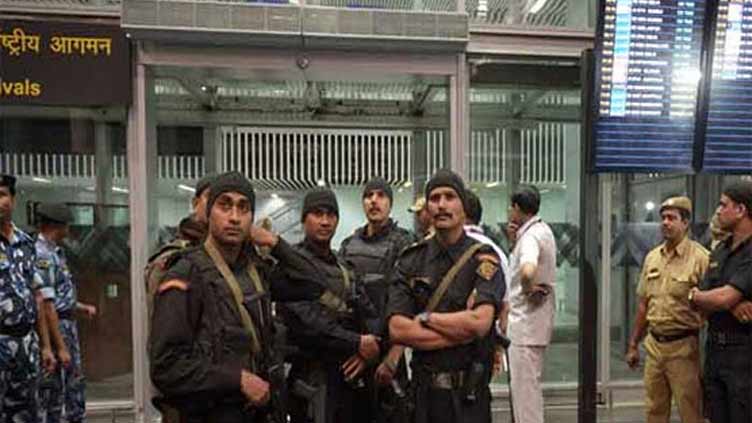 India have chalked out a comprehensive plan for multi-layer security and management of traffic for the upcoming ICC Men's World Cup 2023.
A security official told Indian media that arrangements had been made for smooth influx of fans into the stadiums and maintain uninterrupted traffic flow on roads.
He said multi-layer security plan had been designed for the mega event, adding that a communication system would also be established for seamless coordination between security agencies and local cricket association.
The security teams would ensure the safe movement of teams from hotel to stadium and back by creating secure pathways.
As several stadiums, including Pune, are situated at a considerable distance from the city, seamless arrangements have been made to handle the logistical challenge in an effective way.
Commissioner of Pimpri Chinchwad police Vinoy Kumar Choubey said told Indian media, "We will be putting in place a multi-layer security cover in and around the stadium. A detailed plan for the same is in the making.
"Each layer will have a specific purpose and a pre-decided number of personnel and officers will be tasked to secure each layer. A communication channel has been established between the MCA office bearers and our team."
South Korea opposition leader ends 24-day hunger strike
South Korea's opposition leader ended a 24-day hunger strike on Saturday, a party spokesperson said, two days after parliament voted to let prosecutors serve an arrest warrant against him for alleged bribery.
Lee Jae-myung, leader of the Democratic Party of Korea, will maintain a schedule including court attendance while hospitalised for the time being, the spokesman told reporters.
Prosecutors this month sought the warrant in an investigation into bribery allegations concerning a development project. Prosecutors accuse Lee of asking a company to illegally transfer $8 million to North Korea when he was the governor of Gyeonggi Province.
He is also accused of breaching his duty over losses of 20 billion won ($15 million) by a municipal development corporation when he was mayor of Seongnam city.
Lee, who lost South Korea's presidential election to conservative Yoon Suk Yeol last year, has denied wrongdoing, calling the allegations "fiction" and a "political conspiracy".
He began his protest on Aug. 31, citing the government's economic mismanagement, threats to media freedom and the failure to oppose Japan's release of wastewater from the wrecked Fukushima nuclear plant, among other reasons.
Thursday's surprise vote by parliament, controlled by Lee's party, has caused an uproar among his supporters.
Police on Saturday detained a man in his 40s who had posted the names of more than a dozen lawmakers outside Lee's party faction, writing "gotta search for the sniper rifle at home", said an official with the Gyeonggi Nambu Provincial Police. Police will seek an arrest warrant against him for intimidation, the official said.
South Korea is to hold parliamentary elections in April.
Landslide causes large chunk of Swedish motorway to collapse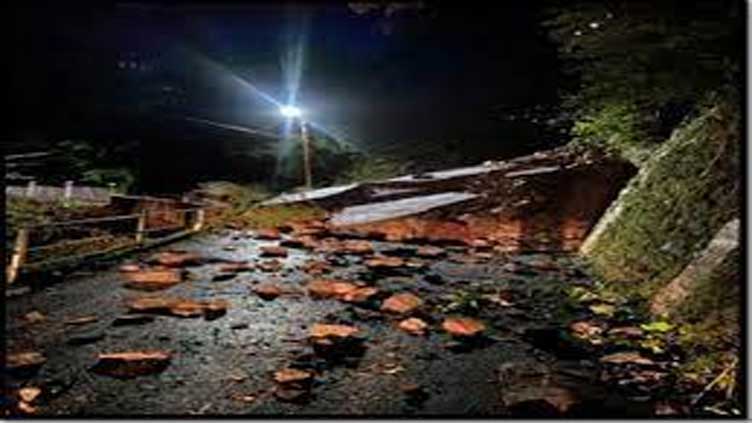 A large chunk of a motorway in southwest Sweden collapsed overnight, causing three people to be taken to hospital with light injuries, police said on Saturday.
The landslide damaged the motorway between Sweden's second-biggest city Gothenburg and Norway's capital Oslo, near the small town of Stenungsund, around 50 km north of Gothenburg on Sweden's west coast.
"The landslide has affected an area of around 100 x 150 meters, around ten vehicles, a wooded area, and a business area with a gas station and a fast food restaurant," the Gothenburg Rescue Services said.
"A number of people have been helped out of vehicles in the slide area with the help of fire personnel and a helicopter," they said. Several cars and one truck had fallen into holes and cracks caused by the landslide, Swedish news agency TT reported.
A rescue services spokesperson told public broadcaster SVT all people in the vehicles had been helped out. The rescue services said specially trained staff and search dogs would now search the area, and that further slides could not be ruled out.