Pakistan backs 'two-state formula' to end Palestinian-Israel conflict
UNITED NATIONS: Pakistan told the UN Security Council (UNSC) on Wednesday that the 'two-state formula' offers the only viable solution to the Palestinian-Israeli conflict, and the rising extremism in Israeli leadership "must not be allowed to foreclose the two-state solution".
Ambassador Munir Akram rejected all Israeli measures and attempts to alter the historical and legal status quo of Al Aqsa mosque and demanded full respect for the status quo at Al Aqsa and all other holy sites in the occupied Palestinian territories.
Pakistan urged the Security Council to "act swiftly and resolutely to bring a halt to all such Israeli violations, ensure its full compliance with international law, and implement its own resolutions".
Ambassador Akram said Pakistan was looking forward to the advisory opinion of the International Court of Justice (ICJ) on the legal implications of Israeli occupation.
"We expect that the court's opinion will lead to Israeli accountability for its crimes in the occupied Palestinian territory. It is a measure of Israel's sense of impunity that it has taken punitive measures against the Palestinian authorities and people for merely seeking the court's opinion," he said.
Israel is incensed over a UN General Assembly resolution in late December requesting that the ICJ offer an opinion on the Israeli occupation of Palestinian territories and has imposed fresh sanctions on Palestinian authorities.
UN's Special Coordinator for the Middle East, Tor Wennesland, told a special UNSC session on the situation in the occupied Palestinian territories that he was "very concerned about the impact" on the finances of the Palestinian Authority from a series of retaliatory Israeli sanctions.
The council heard a worrying assessment of the situation from a senior UN official, who informed the world body about spiralling insecurity in the occupied West Bank.
According to UN radio, Mr Wennesland described how armed exchanges between Israeli soldiers and Palestinians were creating new tensions in the region. He said that between Dec 8 and Jan 13, at least 14 Palestinians were killed — including five children — "during demonstrations, clashes, search-and-arrest operations, attacks and alleged attacks against Israelis".
Israeli settlers or other civilians also perpetrated more than 60 attacks against Palestinians, resulting in injuries to 28, including six children, Mr Wennesland said.
The UN official pointed out that the areas under PNA's control saw "a high proportion" of all casualties.
Mr Wennesland reiterated that "all perpetrators of all acts of violence must be held accountable and swiftly brought to justice".
According to a UN statement, participants at Wednesday's debate underscored the importance of the two-state solution and the need to avoid all measures and actions that would undermine its realisation.
Mr Wennesland told the Security Council that it was "imperative" for both Israel and Palestinians to refrain "from provocations and unilateral steps that undermine… the ability to achieve a negotiated peace".
Ahead of its Dec 29 swearing-in, the new Israeli government declared that the Jewish people had an exclusive right to all parts of the occupied land and issued fresh eviction notices.
India formulate security plan for World Cup 2023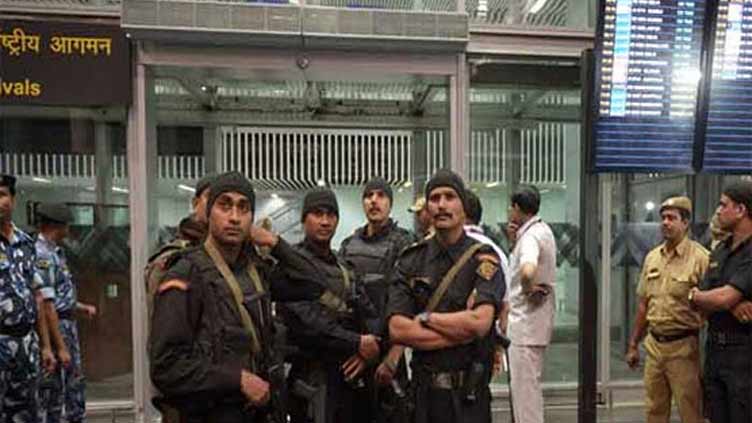 India have chalked out a comprehensive plan for multi-layer security and management of traffic for the upcoming ICC Men's World Cup 2023.
A security official told Indian media that arrangements had been made for smooth influx of fans into the stadiums and maintain uninterrupted traffic flow on roads.
He said multi-layer security plan had been designed for the mega event, adding that a communication system would also be established for seamless coordination between security agencies and local cricket association.
The security teams would ensure the safe movement of teams from hotel to stadium and back by creating secure pathways.
As several stadiums, including Pune, are situated at a considerable distance from the city, seamless arrangements have been made to handle the logistical challenge in an effective way.
Commissioner of Pimpri Chinchwad police Vinoy Kumar Choubey said told Indian media, "We will be putting in place a multi-layer security cover in and around the stadium. A detailed plan for the same is in the making.
"Each layer will have a specific purpose and a pre-decided number of personnel and officers will be tasked to secure each layer. A communication channel has been established between the MCA office bearers and our team."
South Korea opposition leader ends 24-day hunger strike
South Korea's opposition leader ended a 24-day hunger strike on Saturday, a party spokesperson said, two days after parliament voted to let prosecutors serve an arrest warrant against him for alleged bribery.
Lee Jae-myung, leader of the Democratic Party of Korea, will maintain a schedule including court attendance while hospitalised for the time being, the spokesman told reporters.
Prosecutors this month sought the warrant in an investigation into bribery allegations concerning a development project. Prosecutors accuse Lee of asking a company to illegally transfer $8 million to North Korea when he was the governor of Gyeonggi Province.
He is also accused of breaching his duty over losses of 20 billion won ($15 million) by a municipal development corporation when he was mayor of Seongnam city.
Lee, who lost South Korea's presidential election to conservative Yoon Suk Yeol last year, has denied wrongdoing, calling the allegations "fiction" and a "political conspiracy".
He began his protest on Aug. 31, citing the government's economic mismanagement, threats to media freedom and the failure to oppose Japan's release of wastewater from the wrecked Fukushima nuclear plant, among other reasons.
Thursday's surprise vote by parliament, controlled by Lee's party, has caused an uproar among his supporters.
Police on Saturday detained a man in his 40s who had posted the names of more than a dozen lawmakers outside Lee's party faction, writing "gotta search for the sniper rifle at home", said an official with the Gyeonggi Nambu Provincial Police. Police will seek an arrest warrant against him for intimidation, the official said.
South Korea is to hold parliamentary elections in April.
Landslide causes large chunk of Swedish motorway to collapse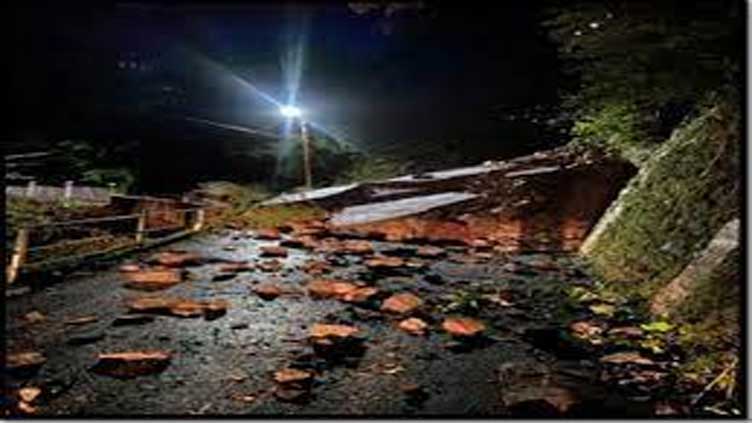 A large chunk of a motorway in southwest Sweden collapsed overnight, causing three people to be taken to hospital with light injuries, police said on Saturday.
The landslide damaged the motorway between Sweden's second-biggest city Gothenburg and Norway's capital Oslo, near the small town of Stenungsund, around 50 km north of Gothenburg on Sweden's west coast.
"The landslide has affected an area of around 100 x 150 meters, around ten vehicles, a wooded area, and a business area with a gas station and a fast food restaurant," the Gothenburg Rescue Services said.
"A number of people have been helped out of vehicles in the slide area with the help of fire personnel and a helicopter," they said. Several cars and one truck had fallen into holes and cracks caused by the landslide, Swedish news agency TT reported.
A rescue services spokesperson told public broadcaster SVT all people in the vehicles had been helped out. The rescue services said specially trained staff and search dogs would now search the area, and that further slides could not be ruled out.