Catering 'Higher Education' needs in South Punjab
Quality education is a globally known best tool for creating a responsible society and a squad of professionals that takes any nation to new horizons of research and development.
However, in the countries where this tool is used discriminately, it creates a clear division of "the rulers and the ruled," widening gaps between urban and rural communities and the rich and the poor.
As it is a general tendency that the best educational institutions are situated in metropolitans or mega-developed cities, the potential in rural or remote areas remains untapped.
Although rural areas institutes also produce some shining students yet their ratio is "too minimal" when compared with those in the developed districts. With the affluent affording quality and costly education for their children, the shining poor students lose the race of higher education due to paucity of funds.
Like remote areas of Sindh, Balochistan and KPK provinces, the situation is not different in South Punjab where a few renowned universities fall too short to meet the growing need for higher education in the region.
If we see the population proportion, South Punjab is home to 32 percent (34.7 million) people residing in its three divisions of Multan, Bahawalpur and DG Khan. Presently, nine public and two private sector universities are imparting education to only 132,461 and 7,463 students respectively as thousands other prefer to study at known universities in Lahore and Islamabad due to varying education quality at respective institutions.
"Bettering education standards is a continuous process and we are putting in maximum to bring our major universities at par with international standards," remarked Chairman Higher Education Commission (HEC), Dr Mukhtar Ahmed.
"The HEC has asked varsities to adopt best-ever techniques to produce graduates keeping in view the market demand," Dr Mukhtar said. "We have arranged 200,000 online courses of Microsoft and are on way to establish a Regional Centre in South Punjab soon."
Bahauddin Zakariya University (BZU) Multan, Islamia University Bahawalpur (IUB), Khawaja Ghulam Fareed University of Engineering and Information Technology (KFUEIT) Rahim Yar Khan, Muhammad Nawaz Sharif University of Agriculture (MNSUA) are working on several HEC funded projects and the ongoing Sufism department at BZU is one of them.
"The HEC is ensuring that National Academy of Higher Education (NAHE) trained teachers and master trainers impart training at campuses for imparting quality education," Dr Mukhtar highlighted.
He said as Nishtar Medical University (NMU) – the one and only in South Punjab is going to complete three years, it would now be regularly funded by the HEC.
As the voyage of educating our youth continues, some educationists plead more funding for the education sector to improve quality of education as by the time Pakistan stands too low on the international list of best universities.
"Some of the institutions in South Punjab are offering good learning opportunities. However, these institutions often face the challenge of paucity of funds," said Ex-Dean Social Sciences Women University (WUM) Multan, Dr Asmat Naz.
"Building of WUM in Multan some 10 years back opened avenues for girls' education, especially for those not interested in co-education. But, funding is a real issue," she added.
She pleaded to allocate sufficient funding, increase number of seats at girls' hostels and improve transport facilities for female students pouring in for higher studies from remote areas.
Some critics of the rapid expansion of higher educational institutions have argued that quality has been compromised, as instructors with better academic achievements generally refuse to relocate to far-off places.
As setting up of universities in the public sector had engendered a big and invisible social revolution in terms of enrolling girls who could not go to major cities due to lack of finances or parental approval, there is still a need to fully cater to this potential by establishing more institutions.
Similarly, as public sector universities receive only about 40 percent of their current budget with 34 percent from federal and 6-8 percent from provincial governments, they have to meet 60 percent expenses by generating revenues through student fees. It means an extra burden on the lower middle class, squeezing the poor out of the system as UNESCO reveals that only 1.5 percent of the poor can complete their tertiary education.
Khawaja Ghulam Fareed University of Engineering and Information Technology (KFUEIT) Rahim Yar Khan Vice Chancellor, Dr Muhammad Suleman Tahir believes that without a knowledge-based economy, socio-economic development of a country is impossible.
"Universities pave the way towards evolving a better society and focusing on this sector can win more laurels for Pakistan," he said and mentioned that Pakistan's students topped strength-wise across the world this year for seeking scholarships.
"This is unprecedented and for sure an outcome of the services rendered by the HEC during last 20 years in imparting quality education across the country," he remarked. "We need to continue with this struggle to compete internationally and produce a squad of learned people to take the nation to new destinations of progress and prosperity."
Nawaz left Pakistan with govt permission, it wasn't a jailbreak: Solangi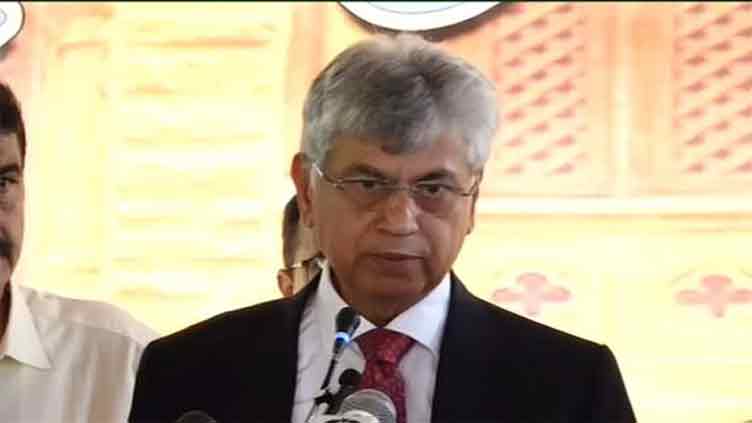 Former prime minister Nawaz Sharif had flown abroad after getting permission from the court and the government, not due to jailbreak, said Murtaza Solangi – the caretaker information minister – who added that he would be treated according to law and constitution on his return to Pakistan.
The minister remarked some people were confused on the issue of elections and spreading confusion a business for some others. The caretaker government had no confusion on the issue of elections, he added
Solangi, who visited the Karachi Press Club, told media persons on Saturday that Nawaz was a three-time prime minister and he had no knowledge of which court the PML-n supremo would move after his return.
Replying to various questions on the subject, the caretaker information minister said he didn't want to speculate as it was Nawaz who would have to answer such queries.
As the minister faced a flurry of questions about the elections, he again made it clear that the caretaker setup would give equal opportunities to all the registered political parties for taking part in the electoral process.
Solangi reiterated that the caretaker government would fulfil its constitutional responsibilities and provide all the available resources to the Election Commission for conducting the exercise.
When asked about the rupee appreciation and the fuel prices, Solangi said the incumbent setup had no role in pricing mechanism which was linked to the rates in global markets.
However, he added, that there were enough chances of reduction in petroleum products' rates due to the gains made by the local currency. People would get some benefit of reduction in the value of the dollar, Solangi said.
The minister noted that power theft burdened other consumers and recovering the amount from them through their monthly system was unjustified – a mechanism which, he said, should be changed.
Solangi said the interim setup was aiming at stabilising the national economy while ensuring that Pakistan didn't slide towards default and political temperature was cooled down. Legislation wasn't their prerogative but would do everything reduce the current problems, he added.
CTD arrests terrorist of banned outfit in Jamshoro IBO
A team of Hyderabad Counter-Terrorism Department (CTD) on Friday arrested one alleged terrorist associated with a banned outfit during an operation in Jamshoro, Dunya News reported.
According to a CTD spokesperson, a CTD team conducted an Intelligence-based-operation (IBO) in Jamshoro and arrested a terrorist belonging to banned organisation.
He also informed that the arrested terrorist was involved in providing funds to terrorist organization.
The spokesperson further informed that a 30-bore pistol, funding receipts and other evidence have been recovered from the arrested terrorist. He said that further investigation is ongoing.
Mother, son killed in road accident near Sheikhupura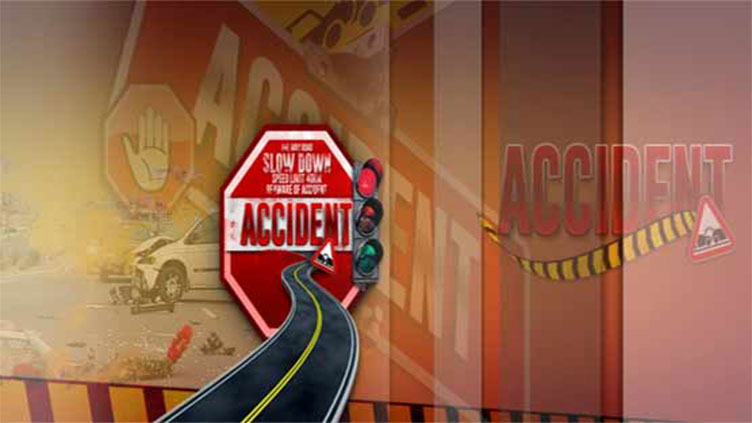 A woman and her son were killed and two other children were wounded when the motorcycle they were riding on was hit by a dumper near Sheikhupura on Friday night,
According to details, the accident occurred in Farooqabad area near Sheikhupura where a rashly driven dumper hit a motorcycle, killing a woman and her son on the spot and injuring two other children.
Police and rescue teams reached the spot and shifted the dead and injured to hospital.