New Zealand's Ardern has many possibilities for a second act
When Jacinda Ardern announced this week she was stepping down as New Zealand's prime minister, speculation began almost immediately about what she might do for a second act.
When she leaves, she will have accumulated 15 years experience as a lawmaker and five-and-a-half years as leader. She will also be just 42 years old. Observers say she has all sorts of career possibilities open to her.
Ardern said she was leaving the job because she no longer has "enough in the tank to do it justice" and has no immediate plans for her own future other than to spend more time with her fiancé and 4-year-old daughter.
"I'll have to admit I slept well for the first time in a long time last night," Ardern told reporters Friday, adding that she felt both sadness and relief.
Stephen Hoadley, an assistant professor of politics and international relations at the University of Auckland, said he couldn't imagine Ardern would remain at home over the long term, given her energy and skills.
"She has the potential, she has the ability, she has the profile, she has the acceptability to do a whole lot of things," Hoadley said. "Give her a few weeks to rest up, and to refill the tank, to use her phrase. But I would imagine by the end of this year, she'll be off and running on a whole new career line."
Hoadley pointed to the career path of Helen Clark, another former New Zealand prime minister who went on to become a top administrator at the U.N., leading the development program.
"Jacinda could be tapped by any number of United Nations, or charitable, or philanthropical, or other kinds of organizations," Hoadley said.
"There are many, many possibilities, and her profile is so high that I think she would have her pick."
Climate Change Minister James Shaw, who first met Ardern in about 2007 and has remained friends, said he was in shock but also not wholly surprised when Ardern told him of her plans to resign.
"It's been a really intense five years," Shaw said.
On top of a busy legislative program, Shaw said, Ardern had needed to steer the country through a series of crises, including a mass-shooting at two Christchurch mosques that left 51 people dead, a volcanic eruption that killed 22, and the coronavirus pandemic.
On top of that, Ardern also bore the brunt of a growing number of threats, Shaw said, and a toxic, misogynistic online culture that had grown worse in recent years.
"What I hope is that she can get some time at the beach with her family, uninterrupted, for a while," Shaw said.
He said he believes Ardern when she says she doesn't yet have firm plans for the future.
"I think she could do pretty much whatever she wants from this point," Shaw said.
"Jacinda is one of the most selfless, determined, publicly-minded people I have ever met," Shaw added. "So I would imagine that whatever it is, it will be in the public interest."
Nawaz left Pakistan with govt permission, it wasn't a jailbreak: Solangi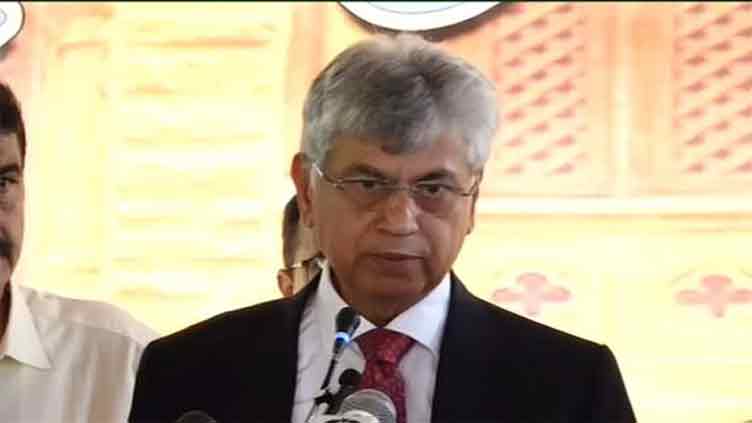 Former prime minister Nawaz Sharif had flown abroad after getting permission from the court and the government, not due to jailbreak, said Murtaza Solangi – the caretaker information minister – who added that he would be treated according to law and constitution on his return to Pakistan.
The minister remarked some people were confused on the issue of elections and spreading confusion a business for some others. The caretaker government had no confusion on the issue of elections, he added
Solangi, who visited the Karachi Press Club, told media persons on Saturday that Nawaz was a three-time prime minister and he had no knowledge of which court the PML-n supremo would move after his return.
Replying to various questions on the subject, the caretaker information minister said he didn't want to speculate as it was Nawaz who would have to answer such queries.
As the minister faced a flurry of questions about the elections, he again made it clear that the caretaker setup would give equal opportunities to all the registered political parties for taking part in the electoral process.
Solangi reiterated that the caretaker government would fulfil its constitutional responsibilities and provide all the available resources to the Election Commission for conducting the exercise.
When asked about the rupee appreciation and the fuel prices, Solangi said the incumbent setup had no role in pricing mechanism which was linked to the rates in global markets.
However, he added, that there were enough chances of reduction in petroleum products' rates due to the gains made by the local currency. People would get some benefit of reduction in the value of the dollar, Solangi said.
The minister noted that power theft burdened other consumers and recovering the amount from them through their monthly system was unjustified – a mechanism which, he said, should be changed.
Solangi said the interim setup was aiming at stabilising the national economy while ensuring that Pakistan didn't slide towards default and political temperature was cooled down. Legislation wasn't their prerogative but would do everything reduce the current problems, he added.
CTD arrests terrorist of banned outfit in Jamshoro IBO
A team of Hyderabad Counter-Terrorism Department (CTD) on Friday arrested one alleged terrorist associated with a banned outfit during an operation in Jamshoro, Dunya News reported.
According to a CTD spokesperson, a CTD team conducted an Intelligence-based-operation (IBO) in Jamshoro and arrested a terrorist belonging to banned organisation.
He also informed that the arrested terrorist was involved in providing funds to terrorist organization.
The spokesperson further informed that a 30-bore pistol, funding receipts and other evidence have been recovered from the arrested terrorist. He said that further investigation is ongoing.
Mother, son killed in road accident near Sheikhupura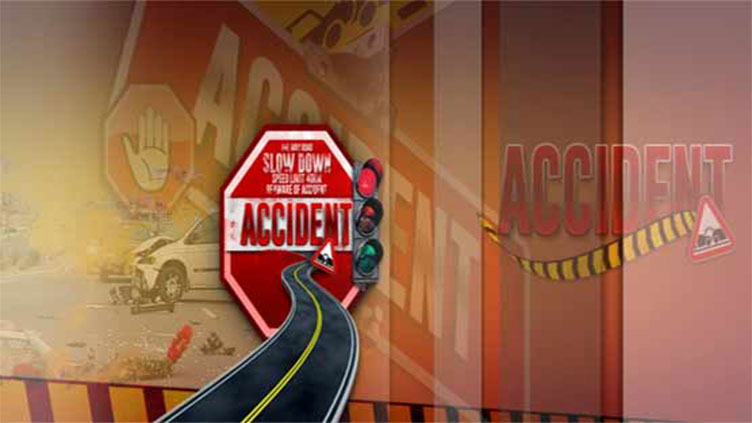 A woman and her son were killed and two other children were wounded when the motorcycle they were riding on was hit by a dumper near Sheikhupura on Friday night,
According to details, the accident occurred in Farooqabad area near Sheikhupura where a rashly driven dumper hit a motorcycle, killing a woman and her son on the spot and injuring two other children.
Police and rescue teams reached the spot and shifted the dead and injured to hospital.