'Long march' helps Rahul Gandhi shed playboy image
Five months spent traversing his country on foot helped the scion of India's most famous dynasty shed his playboy image — but the road to reviving his dismal political fortunes will be a tougher journey.

Rahul Gandhi has for years struggled to challenge the electoral juggernaut of Prime Minister Narendra Modi, whose Bharatiya Janata Party (BJP) holds a near-monopoly on power through nationalist appeals to the country's Hindu majority.

Modi has revelled in casting his chief opponent, dubbed an "empty suit" in leaked US embassy cables from 2005, as an out-of-touch princeling more interested in luxury and self-indulgence than fighting to helm the world's biggest democracy.

His Congress party, a once-mighty force with a proud role in ending British colonial rule 75 years ago, is now a shadow of its former self, plagued by infighting and defections.

But a decision to invoke one of India's best-known protest traditions, flanked by ordinary people, has given him an air of authority that had so far eluded him in public life.

"Rightly or wrongly, the BJP's campaign of him being an incompetent person was the dominant perception — he has managed to change that," independent political analyst Parsa Venkateshwar Rao Junior told AFP.

Since his long trek began on India's southernmost tip last September, Gandhi has struck a chord with fiery speeches and affectionate interactions with the thousands of bystanders that have lined streets to watch his procession.
The campaign harkens back to the famous 1930 trek by Rahul's unrelated namesake Mahatma Gandhi, whose march to protest a salt tax imposed by British rulers was a seminal moment in India's independence struggle.

It has bypassed the country's traditional media in an effort to reach the public directly, with an in-house social media apparatus and interviews with online influencers.

Footage of Gandhi on the roadshows him with a newly commanding posture, sporting an unkempt salt-and-pepper beard grown during the march and trailed by smiling children.

His 3,500-kilometre (2,175-mile) journey — not all by foot — concludes on Monday in the frosty Himalayan foothills of Kashmir, after months spent finessing both his common touch and a voter pitch capitalising on widespread economic insecurity.

"The job of the nation is to make sure that you feel protected," he said this month, while sharing kebabs and playfully joking about his sweet tooth in a YouTube interview with a popular food blogger.

'Unite India'

The "Bharat Jodo Yatra" ("Unite India March") has fashioned Gandhi into a more credible heir to the legacy of his father, grandmother and great-grandfather, each one a former prime minister, beginning with independence leader Jawaharlal Nehru.

But Gandhi has already steered Congress to two landslide election defeats against the seemingly unconquerable BJP, whose victory in next year's national polls is almost universally considered a foregone conclusion by experts.

"He has managed to redefine his public image," Rao said. "Whether it will translate into votes, I am not very sure."

Congress was dominant during the first half-century after Indian independence but now governs in just three of India's 28 states.

The party weathered a messy and public internal brawl last year over who would take office as its president after the resignation of Sonia Gandhi — Rahul's mother, widowed when her husband Rajiv was assassinated in a suicide attack in 1991.

Several leaders of other opposition parties historically aligned with Congress spurned Rahul's entreaties to join his countrywide trek, an uncharitable estimation of his prospects next year.

His exhortations of religious tolerance and India's secular traditions have in the past failed to dent the BJP's muscular advocacy for the Hindu majority at a time of rising intolerance against Muslims.

'He had no choice'

But his decision to undertake the march also reflects his biggest hurdle: the enduring power of Prime Minister Modi, whose skill in cultivating a populist public image well outclasses his own.

"Rahul Gandhi himself has said that he had no choice but to go for the (march) in order to connect with people and report it through social media," Zoya Hasan, an academic and political scientist based in New Delhi, told AFP.

Modi is the beneficiary of a media environment largely in thrall to the BJP's agenda, with Indian press freedoms declining significantly since he took office in 2014, according to international watchdogs.

While the prime minister's daily movements are reported on frantically by cable news broadcasters, Gandhi's exploits have largely failed to feature unless they cast him in a negative light.

"Anything that undermines the opposition is prime news," Hasan added.

"Anything that is positive which actually brings people together, as the Bharat Jodo Yatra is seeking to do, is not."
India formulate security plan for World Cup 2023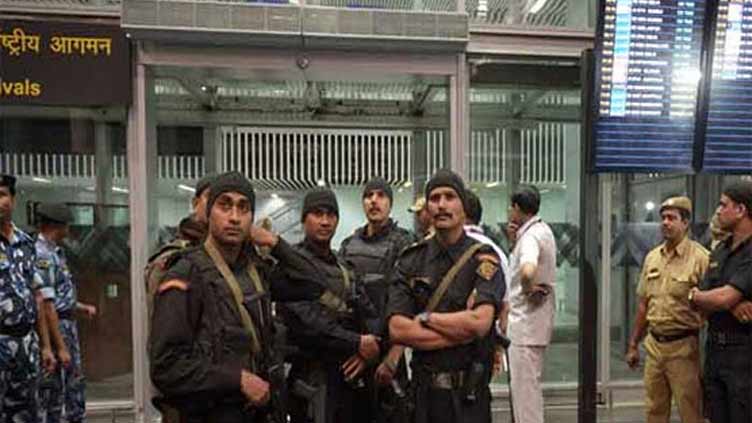 India have chalked out a comprehensive plan for multi-layer security and management of traffic for the upcoming ICC Men's World Cup 2023.
A security official told Indian media that arrangements had been made for smooth influx of fans into the stadiums and maintain uninterrupted traffic flow on roads.
He said multi-layer security plan had been designed for the mega event, adding that a communication system would also be established for seamless coordination between security agencies and local cricket association.
The security teams would ensure the safe movement of teams from hotel to stadium and back by creating secure pathways.
As several stadiums, including Pune, are situated at a considerable distance from the city, seamless arrangements have been made to handle the logistical challenge in an effective way.
Commissioner of Pimpri Chinchwad police Vinoy Kumar Choubey said told Indian media, "We will be putting in place a multi-layer security cover in and around the stadium. A detailed plan for the same is in the making.
"Each layer will have a specific purpose and a pre-decided number of personnel and officers will be tasked to secure each layer. A communication channel has been established between the MCA office bearers and our team."
South Korea opposition leader ends 24-day hunger strike
South Korea's opposition leader ended a 24-day hunger strike on Saturday, a party spokesperson said, two days after parliament voted to let prosecutors serve an arrest warrant against him for alleged bribery.
Lee Jae-myung, leader of the Democratic Party of Korea, will maintain a schedule including court attendance while hospitalised for the time being, the spokesman told reporters.
Prosecutors this month sought the warrant in an investigation into bribery allegations concerning a development project. Prosecutors accuse Lee of asking a company to illegally transfer $8 million to North Korea when he was the governor of Gyeonggi Province.
He is also accused of breaching his duty over losses of 20 billion won ($15 million) by a municipal development corporation when he was mayor of Seongnam city.
Lee, who lost South Korea's presidential election to conservative Yoon Suk Yeol last year, has denied wrongdoing, calling the allegations "fiction" and a "political conspiracy".
He began his protest on Aug. 31, citing the government's economic mismanagement, threats to media freedom and the failure to oppose Japan's release of wastewater from the wrecked Fukushima nuclear plant, among other reasons.
Thursday's surprise vote by parliament, controlled by Lee's party, has caused an uproar among his supporters.
Police on Saturday detained a man in his 40s who had posted the names of more than a dozen lawmakers outside Lee's party faction, writing "gotta search for the sniper rifle at home", said an official with the Gyeonggi Nambu Provincial Police. Police will seek an arrest warrant against him for intimidation, the official said.
South Korea is to hold parliamentary elections in April.
Landslide causes large chunk of Swedish motorway to collapse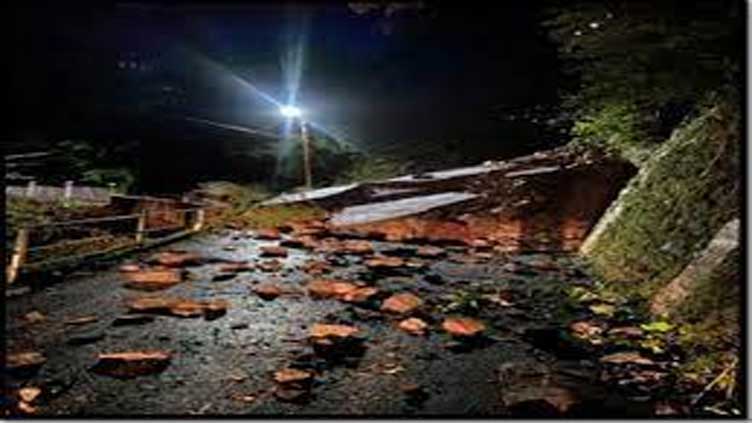 A large chunk of a motorway in southwest Sweden collapsed overnight, causing three people to be taken to hospital with light injuries, police said on Saturday.
The landslide damaged the motorway between Sweden's second-biggest city Gothenburg and Norway's capital Oslo, near the small town of Stenungsund, around 50 km north of Gothenburg on Sweden's west coast.
"The landslide has affected an area of around 100 x 150 meters, around ten vehicles, a wooded area, and a business area with a gas station and a fast food restaurant," the Gothenburg Rescue Services said.
"A number of people have been helped out of vehicles in the slide area with the help of fire personnel and a helicopter," they said. Several cars and one truck had fallen into holes and cracks caused by the landslide, Swedish news agency TT reported.
A rescue services spokesperson told public broadcaster SVT all people in the vehicles had been helped out. The rescue services said specially trained staff and search dogs would now search the area, and that further slides could not be ruled out.