Sheikh Rashid moves LHC against Lal Haveli's sealing
Awami Muslim League (AML) chief Sheikh Rashid Ahmad on Monday moved an application before the Lahore High Court s (LHC) Rawalpindi bench against the sealing of the Lal Haveli by the Evacuee Trust Property Board (ETPB).
Advocate Sardar Raziq Khan, on behalf of the AML chief, while submitting the plea urged the court to hold an urgent hearing which was accepted.
According to ETPB Deputy Commissioner Asif Khan, two units of the Lal Haveli and five adjoining units were sealed after teams of the board along with the Federal Investigation Agency (FIA) arrived at the spot early morning today.
Khan said Rashid's ownership of these Lal Haveli units had been cancelled over illegal occupation of land. Several notices had also been issued to Rashid and his brother in this regard, he added.
Taking to Twitter, the former minister has claimed that Lal Haveli was his "personal property" and a "central secretariat for public service". He said he didn t receive a notice prior to the action, adding sealing Lal Haveli was an act of fascism and terrorism.
"If it is proven that Lal Haveli is not our personal property, we should be declared national criminals," Rashid said, claiming that the government took this step after it failed to find anything against him.
The former federal minister went on to say that a case pertaining to the ownership of the Lal Haveli was already fixed for hearing on February 15.
Earlier today, the Evacuee Trust Property Board (ETPB) sealed seven units including two units of Lal Haveli and five adjoining units during let might operation.
— Rashid tells media about importance of Lal Haveli —
Addressing media outside the Lal Haveli, Rashid said Lal Haveli was a part of the "history" which was against [former military leaders] Ayub Khan and Yahya Khan and is also against the current government.
He said the haveli s security was withdrawn earlier, adding that "the [government] first gathered all the forces and then planned to arrest me".
The seasoned politician alleged that Asif Khan was following the instructions of Interior Minister Rana Sanaullah and warned the authorities concerned that he could stage a sit-in outside Lal Haveli and could shut down the entire city if he wanted.
Election date will alleviate uncertainty: Kaira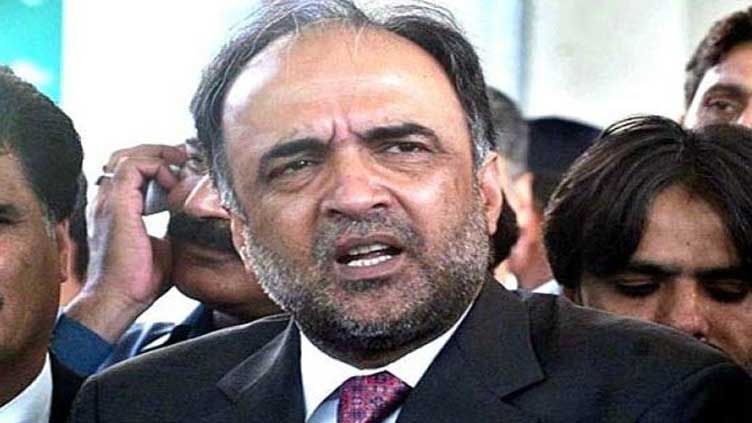 Pakistan Peoples Party (PPP) leader Qamar Zaman Kaira emphasised that providing a specific date by the Election Commission for general elections would help alleviate the prevailing uncertainty.
Kaira reiterated that the PPP firmly upholds its constitutional mandate to hold elections and believes it is essential for stability.
Furthermore, he clarified that the issue of a level playing field is distinct from this matter and should be addressed separately.
It is to be recalled that PPP co-chairman Bilawal Bhutto-Zardari had earlier requested the Election Commission (ECP) to announce a date for polls in the country.
Solangi for eliminating extremism, prejudices from society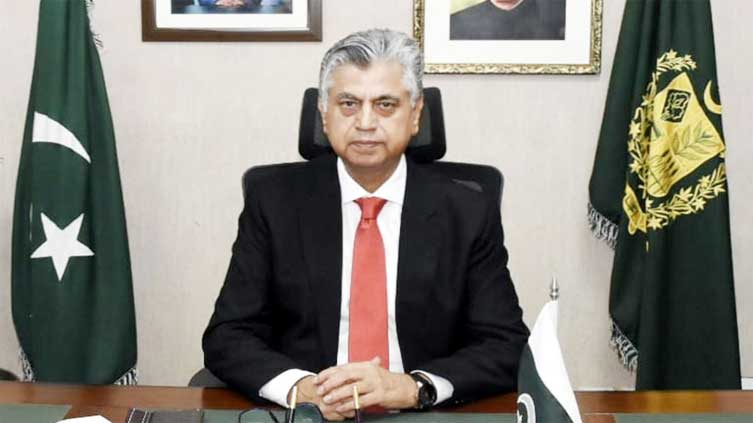 Federal Caretaker Minister for Information and Broadcasting Murtaza Solangi said Thursday that the elimination of extremism and all types of prejudices was not only part of Islamic religious norms and Islamic history, but it was also a cornerstone of the Pakistan ideology.
In his speech at a peace festival here, the minister said that the National Counter-Terrorism Authority had taken important steps to eliminate extremism and terrorism from society.
Solangi said that extremism was one of the elements that destroyed peace and violence which bred terrorism.
The minister said that Quaid-e-Azam Muhammad Ali Jinnah had highlighted the rights of minorities in his speech of August 11, 1947. He said that Islam also taught kindness to humanity, irrespective of caste and creed.
Solangi said that anti-peace forces wanted to weaken the power of Pakistan by targeting minorities as diversity was Pakistan's strength. "All the people of the state of Pakistan enjoyed equal rights."
The minister said the promotion and protection of minorities' rights on the principle of equality was a major weapon against extremism. He said that time had come to eliminate all types of prejudices from society, as it was one aspect of the ideology of the creation of Pakistan.
The minister also recalled that 22 years ago in 2001, the United Nations had announced to celebrate the International Day of Peace on September 21 every year. In 2023, he added, 75 years of the Universal Declaration of Human Rights would also be marked which was an important milestone in itself.
Captain Safdar acquitted of sedition, MPO violation charges
A district court on Thursday acquitted Captain (r) Muhammad Safdar, the son-in-law of former prime minister Nawaz Sharif, in two cases involving charges of sedition, criminal intimidation and violation of the Maintenance of Public Order (MPO).
Judicial Magistrate Bilal Muneer Warraich pronounced the judgment which had been reserved on the previous hearing.
Advocates Farhad Ali Shah and Haroon Bhutta appeared before the court on behalf of their client Captain (r) Safdar.
Two FIRs had been registered with the Islampura police station against Safdar under different charges, including the Maintenance of Public Order (MPO) and 124-A & 506 of the Pakistan Penal Code (PPC).