Boeing delivers last 747, bids adieu to icon that 'shrank the world'
Boeing bids farewell to an icon on Tuesday: It's delivering its final 747 jumbo jet.
Since its first flight in 1969, the giant yet graceful 747 has served as a cargo plane, a commercial aircraft capable of carrying nearly 500 passengers, a transport for NASA's space shuttles, and the Air Force One presidential aircraft. It revolutionized travel, connecting international cities that had never before had direct routes and helping democratize passenger flight.
But over about the past 15 years, Boeing and its European rival Airbus have introduced more profitable and fuel efficient wide-body planes, with only two engines to maintain instead of the 747′s four. The final plane is the 1,574th built by Boeing in the Puget Sound region of Washington state.
A big crowd of current and former Boeing workers is expected for the final send-off. The last one is being delivered to cargo carrier Atlas Air.
"If you love this business, you've been dreading this moment," said longtime aviation analyst Richard Aboulafia. "Nobody wants a four-engine airliner anymore, but that doesn't erase the tremendous contribution the aircraft made to the development of the industry or its remarkable legacy."
Boeing set out to build the 747 after losing a contract for a huge military transport, the C-5A. The idea was to take advantage of the new engines developed for the transport — high-bypass turbofan engines, which burned less fuel by passing air around the engine core, enabling a farther flight range — and to use them for a newly imagined civilian aircraft.
It took more than 50,000 Boeing workers less than 16 months to churn out the first 747 — a Herculean effort that earned them the nickname "The Incredibles." The jumbo jet's production required the construction of a massive factory in Everett, north of Seattle — the world's largest building by volume.
The plane's fuselage was 225 feet (68.5 meters) long and the tail stood as tall as a six-story building. The plane's design included a second deck extending from the cockpit back over the first third of the plane, giving it a distinctive hump and inspiring a nickname, the Whale. More romantically, the 747 became known as the Queen of the Skies.
Some airlines turned the second deck into a first-class cocktail lounge, while even the lower deck sometimes featured lounges or even a piano bar.
"It was the first big carrier, the first widebody, so it set a new standard for airlines to figure out what to do with it, and how to fill it," said Guillaume de Syon, a history professor at Pennsylvania's Albright College who specializes in aviation and mobility. "It became the essence of mass air travel: You couldn't fill it with people paying full price, so you need to lower prices to get people onboard. It contributed to what happened in the late 1970s with the deregulation of air travel."
The first 747 entered service in 1970 on Pan Am's New York-London route, and its timing was terrible, Aboulafia said. It debuted shortly before the oil crisis of 1973, amid a recession that saw Boeing's employment fall from 100,800 employees in 1967 to a low of 38,690 in April 1971. The "Boeing bust" was infamously marked by a billboard near the Seattle-Tacoma International Airport that read, "Will the last person leaving SEATTLE — Turn out the lights."
An updated model — the 747-400 series — arrived in the late 1980s and had much better timing, coinciding with the Asian economic boom of the early 1990s, Aboulafia said. He recalled taking a Cathay Pacific 747 from Los Angeles to Hong Kong as a twentysomething backpacker in 1991.
"Even people like me could go see Asia," Aboulafia said. "Before, you had to stop for fuel in Alaska or Hawaii and it cost a lot more. This was a straight shot — and reasonably priced."
Delta was the last U.S. airline to use the 747 for passenger flights, which ended in 2017, although some other international carriers continue to fly it, including the German airline Lufthansa.
Atlas Air ordered four 747-8 freighters early last year, with the final one leaving the factory Tuesday.
Boeing's roots are in the Seattle area, and it has assembly plants in Washington state and South Carolina. The company announced in May that it would move its headquarters from Chicago to Arlington, Virginia, putting its executives closer to key federal government officials and the Federal Aviation Administration, which certifies Boeing passenger and cargo planes.
Boeing's relationship with the FAA has been strained since deadly crashes of its best-selling plane, the 737 Max, in 2018 and 2019. The FAA took nearly two years — far longer than Boeing expected — to approve design changes and allow the plane back in the air.
India formulate security plan for World Cup 2023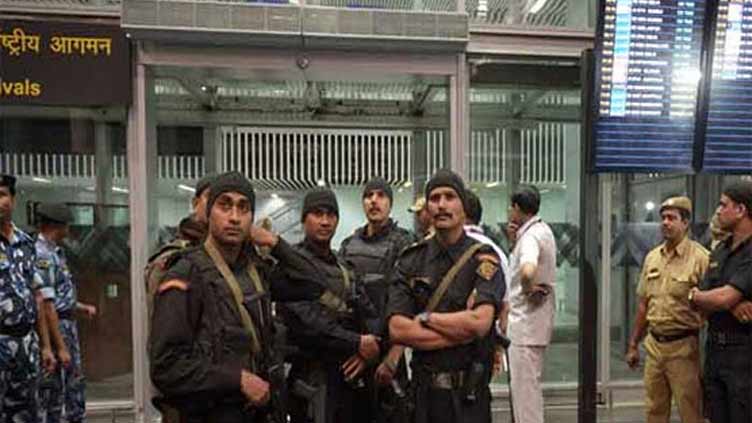 India have chalked out a comprehensive plan for multi-layer security and management of traffic for the upcoming ICC Men's World Cup 2023.
A security official told Indian media that arrangements had been made for smooth influx of fans into the stadiums and maintain uninterrupted traffic flow on roads.
He said multi-layer security plan had been designed for the mega event, adding that a communication system would also be established for seamless coordination between security agencies and local cricket association.
The security teams would ensure the safe movement of teams from hotel to stadium and back by creating secure pathways.
As several stadiums, including Pune, are situated at a considerable distance from the city, seamless arrangements have been made to handle the logistical challenge in an effective way.
Commissioner of Pimpri Chinchwad police Vinoy Kumar Choubey said told Indian media, "We will be putting in place a multi-layer security cover in and around the stadium. A detailed plan for the same is in the making.
"Each layer will have a specific purpose and a pre-decided number of personnel and officers will be tasked to secure each layer. A communication channel has been established between the MCA office bearers and our team."
South Korea opposition leader ends 24-day hunger strike
South Korea's opposition leader ended a 24-day hunger strike on Saturday, a party spokesperson said, two days after parliament voted to let prosecutors serve an arrest warrant against him for alleged bribery.
Lee Jae-myung, leader of the Democratic Party of Korea, will maintain a schedule including court attendance while hospitalised for the time being, the spokesman told reporters.
Prosecutors this month sought the warrant in an investigation into bribery allegations concerning a development project. Prosecutors accuse Lee of asking a company to illegally transfer $8 million to North Korea when he was the governor of Gyeonggi Province.
He is also accused of breaching his duty over losses of 20 billion won ($15 million) by a municipal development corporation when he was mayor of Seongnam city.
Lee, who lost South Korea's presidential election to conservative Yoon Suk Yeol last year, has denied wrongdoing, calling the allegations "fiction" and a "political conspiracy".
He began his protest on Aug. 31, citing the government's economic mismanagement, threats to media freedom and the failure to oppose Japan's release of wastewater from the wrecked Fukushima nuclear plant, among other reasons.
Thursday's surprise vote by parliament, controlled by Lee's party, has caused an uproar among his supporters.
Police on Saturday detained a man in his 40s who had posted the names of more than a dozen lawmakers outside Lee's party faction, writing "gotta search for the sniper rifle at home", said an official with the Gyeonggi Nambu Provincial Police. Police will seek an arrest warrant against him for intimidation, the official said.
South Korea is to hold parliamentary elections in April.
Landslide causes large chunk of Swedish motorway to collapse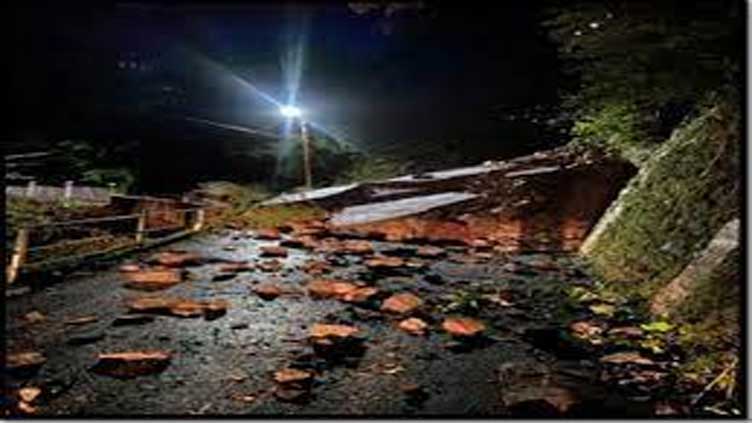 A large chunk of a motorway in southwest Sweden collapsed overnight, causing three people to be taken to hospital with light injuries, police said on Saturday.
The landslide damaged the motorway between Sweden's second-biggest city Gothenburg and Norway's capital Oslo, near the small town of Stenungsund, around 50 km north of Gothenburg on Sweden's west coast.
"The landslide has affected an area of around 100 x 150 meters, around ten vehicles, a wooded area, and a business area with a gas station and a fast food restaurant," the Gothenburg Rescue Services said.
"A number of people have been helped out of vehicles in the slide area with the help of fire personnel and a helicopter," they said. Several cars and one truck had fallen into holes and cracks caused by the landslide, Swedish news agency TT reported.
A rescue services spokesperson told public broadcaster SVT all people in the vehicles had been helped out. The rescue services said specially trained staff and search dogs would now search the area, and that further slides could not be ruled out.