China accuses Washington of wanting 'technological hegemony'
China's government accused Washington on Tuesday of pursuing "technology hegemony" following news reports the United States might step up pressure on tech giant Huawei by blocking all access to American suppliers.
The possible move, reported by Bloomberg News, The Financial Times and The Wall Street Journal, would tighten restrictions imposed in 2019 that limit Huawei's access to processor chips and other technology. The company, which makes network equipment and smartphones, was allowed to buy some less-advanced components.
Huawei Technologies Ltd., China's first global tech brand, is at the centre of conflict between Washington and Beijing over technology and security. U.S. officials say Huawei is a security risk and might facilitate Chinese spying, an accusation the company denies.
"China is gravely concerned about the reports," said a foreign ministry spokeswoman, Mao Ning. She accused Washington of "over-stretching the concept of national security and abusing state power" to suppress Chinese competitors.
"Such practices are contrary to the principles of the market economy" and are "blatant technological hegemony," Mao said.
Mao said Beijing would "defend the legitimate rights" of its companies but gave no indication of how the government might respond. Beijing has made similar declarations after past U.S. actions against its companies but often does nothing.
The ban on sales of advanced U.S. processor chips and music, maps and other services from Alphabet Inc.'s Google unit crippled Huawei's smartphone business. The company sold its low-end Honor smartphone brand to revive sales by separating it from the sanctions on its corporate parent.
The Commerce Department agreed to grant export licenses to U.S. companies to allow them to sell less-advanced chips and other technology to Huawei that was deemed not to be a security risk. That followed complaints suppliers would lose billions of dollars in annual sales.
The Biden administration is considering no longer granting such licenses, although no decision has been made, the news outlets reported, citing unidentified people familiar with official deliberations.
Huawei scrambled to remove U.S. components from its network and other products and has launched new business lines serving factories, self-driving cars and other industrial customers. The company hopes those are less vulnerable to U.S. pressure.
Huawei says its business is starting to rebound.
"In 2020, we successfully pulled ourselves out of crisis mode," Eric Xu, one of three Huawei executives who take turns as chairman, said in a December letter to employees. "U.S. restrictions are now our new normal, and we're back to business as usual."
Last year's revenue was forecast to be little-changed from 2021 at 636.9 billion yuan ($91.6 billion), Xu said.
Australian lethal mushroom mystery survivor leaves hospital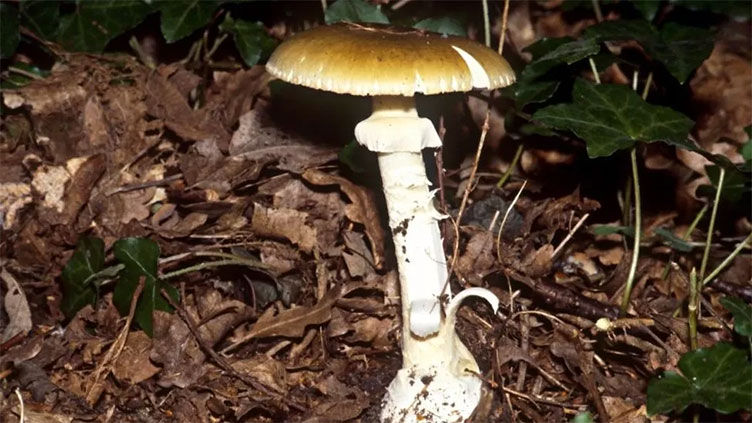 A survivor of a lethal mushroom poisoning that has gripped Australia has been released from hospital, his family say.
Ian Wilkinson had been left in a critical condition after eating a beef Wellington cooked by Erin Patterson.
Three people, including Mr Wilkinson's wife, died after the meal, which police believe contained death cap mushrooms, which are lethal if ingested.
Ms Patterson, who is not facing charges, has said it was an accident.
Mr Wilkinson left hospital on Friday after almost two months of treatment, according to his family.
"This milestone marks a moment of immense relief and gratitude for Ian and the entire Wilkinson family," they said in a statement.
It is not yet clear if Mr Wilkinson, a Baptist church pastor, has already spoken to police in hospital or whether he can now shed new light on the case.
The fatal lunch was held in Ms Patterson's home in the small town of Leongatha, Victoria on 29 July.
Ms Patterson had invited her former in-laws Gail and Don Patterson, along with Gail's sister Heather Wilkinson and Heather's husband Ian. Ms Patterson's estranged husband could not attend at the last minute.
Hours after the meal, all four guests fell ill with what they initially thought was severe food poisoning.
Within days, Heather, 66, Gail, 70, and Don, 70, had died, while Ian, 68, was hospitalised in a critical condition.
Suspicion fell on Ms Patterson because she appeared to remain in good health despite her four guests falling gravely ill.
"I am now devastated to think that these mushrooms may have contributed to the illness suffered by my loved ones," the 48-year-old said last month.
"I really want to repeat that I had absolutely no reason to hurt these people, whom I loved."
OpenAI's ChatGPT will 'see, hear and speak' in major update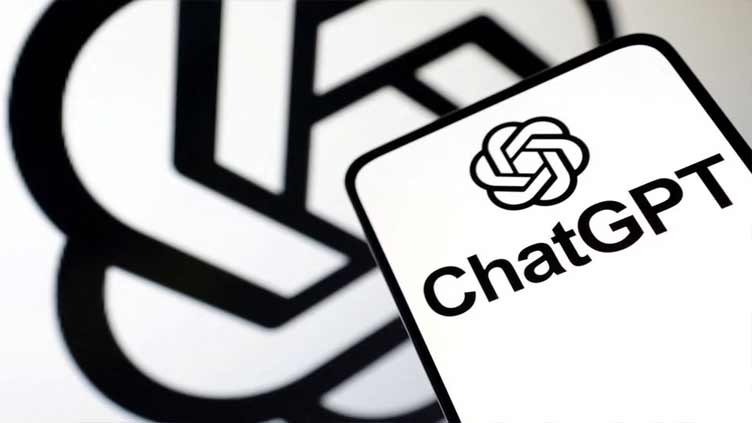 OpenAI's ChatGPT is getting a major update that will enable the viral chatbot to have voice conversations with users and interact using images, moving it closer to popular artificial intelligence (AI) assistants like Apple's Siri.
The voice feature "opens doors to many creative and accessibility-focused applications", OpenAI said in a blog post on Monday.
Similar AI services like Siri, Google (GOOGL.O) voice assistant and Amazon.com's (AMZN.O) Alexa are integrated with the devices they run on and are often used to set alarms and reminders, and deliver information off the internet.
Since its debut last year, ChatGPT has been adopted by companies for a wide range of tasks from summarizing documents to writing computer code, setting off a race amongst Big Tech companies to launch their own offerings based on generative AI.
ChatGPT's new voice feature can also narrate bedtime stories, settle debates at the dinner table, and speak out loud text input from users.
The technology behind it is being used by Spotify (SPOT.N) for the platform's podcasters to translate their content in different languages, OpenAI said.
With images support, users can take pictures of things around them and ask the chatbot to "troubleshoot why your grill won't start, explore the contents of your fridge to plan a meal, or analyze a complex graph for work-related data".
Alphabet's Google Lens is currently the popular choice to gain information on images.
The new ChatGPT features will be released for subscribers of its Plus and Enterprise plans over the next two weeks.
SEC collects Wall Street's private messages as WhatsApp probe escalates
The U.S. securities regulator has collected thousands of staff messages from more than a dozen major investment companies, escalating its probe into Wall Street's use of private messaging apps, said four people with direct knowledge of the matter.
Previously, the Securities and Exchange Commission (SEC) had asked the companies to internally review the messages in its investigation of Wall Street's use of WhatsApp, Signal and other unapproved messaging apps to discuss work.
The two-year crackdown into potential breaches of record-keeping rules initially targeted broker dealers, netting regulators over $2 billion in fines.
While Reuters and other media have reported that the SEC's "off-channel" communication probe has expanded to investment advisers, its move to review thousands of their staff messages has not previously been reported. It marks an escalation of the investigation and raises the stakes for the companies and the executives concerned by exposing their conduct to SEC scrutiny.
"It increases risk," one source said. "The more information you give the SEC, the more you fuel the beast."
In the latest phase of the probe of more than a dozen investment advisers, the SEC has in recent months asked for messages on personal devices or applications during the first half of 2021 that discuss business, the sources said. It has targeted a selection of employees, in some cases as many as a dozen, including senior executives.
The firms include Carlyle Group (CG.O), Apollo Global Management (APO.N), KKR & Co (KKR.N), TPG (TPG.O), and Blackstone (BX.N), according to three people with direct knowledge of the matter, as well as some hedge funds, including Citadel, said a different person with direct knowledge.
The executives gave their personal phones and other devices to their employers or lawyers to be copied, and messages discussing business have been handed to the SEC, three people said.
That is in contrast to the broker-dealer probes. In those cases, the SEC asked companies to review staff messages and report to the agency how many discussed work. SEC staff reviewed only a sample of messages themselves, according to three sources with knowledge of the previous investigations.
The sources spoke on the condition of anonymity because SEC investigations are confidential.
At least 16 firms including Carlyle, Apollo, KKR, TPG, and Blackstone, have disclosed that the SEC is probing their communications. The firms did not provide further details and did not comment for this story. A spokesperson for Citadel declined to comment.
Government investigations are not evidence of wrongdoing and do not necessarily lead to charges.
An SEC spokesperson declined to comment. Chair Gary Gensler has defended the communications scrutiny, saying record-keeping rules are critical in helping the SEC guard against wrongdoing.
"Now that they have all that data – it is very possible that the SEC will find compliance failures in there somewhere that have nothing to do with the off-channel communications record-keeping issues," said Jaclyn Grodin, a lawyer at Goulston & Storrs who is not involved in the investigation.
Private fund fees and expenses, conflicts of interest and preferential treatment of investors are issues the SEC is increasingly focusing on, she noted.
'SHOOTING FISH'
The problem of keeping tabs on staff communications has dogged Wall Street compliance departments for years. Because companies do not surveil personal messaging channels, using them to discuss business puts SEC-regulated employers in breach of requirements to record all business communications.
The SEC began to home in on Wall Street's record-keeping problem when JPMorgan Chase (JPM.N) failed to provide documents from at least 2018 pertaining to an unrelated probe, according to a 2021 settlement in which the bank agreed to pay the SEC $125 million to resolve charges over record-keeping lapses.
Suspecting that off-channel chat about deals, trades and other business was rife on Wall Street, the SEC in 2021 opened an inquiry into other broker-dealers' communications, said two sources. The misconduct proved so pervasive that the agency has been "shooting fish in a barrel," one said.
The probe is shaping up to be Gensler's signature Wall Street enforcement initiative, netting multiple big names including Wells Fargo (WFC.N), Bank of America (BAC.N), Goldman Sachs (GS.N) and Morgan Stanley .
It has generated millions in fees for attorneys, with firms hiring dozens of lawyers to represent both the company and executives worried about their exposure, according to several sources.
'INVASIVE'
The SEC began approaching investment advisers in October 2022, Reuters previously reported. As with broker-dealers, the SEC initially sought details on investment advisers' record-keeping policies. It then identified a group of executives and asked the firms to search their devices and report back on what they found.
But the firms resisted, arguing their record-keeping requirements are narrower than broker-dealers'.
In a January letter led by the Managed Funds Association, the industry said the SEC's request was "invasive" and raised privacy issues. Bloomberg previously reported the letter.
The SEC later demanded that the investment advisers hand over the messages, the sources said.
The agency is ignoring important differences in investment advisers' recordkeeping requirements, said Jennifer Han, the MFA's executive vice president and chief counsel.
"Unilaterally expanding the rules by enforcement actions sidesteps due process and creates a dangerous precedent," she said in a statement.