Fuel shortages loom amid Pakistan's economic woes
Pakistan could face a crunch in fuel supplies in February as banks have stopped financing and facilitating payments for imports due to depleting foreign exchange reserves, traders and industry sources said.
The country is facing a balance of payments crisis and the plummeting value of the rupee is pushing up the price of imported goods. Energy comprises a large chunk of the import bill.
Pakistan typically meets more than a third of its annual power demand using imported natural gas, prices for which shot up following Russia's invasion of Ukraine.
"There is no shortage this fortnight. If we don't have LCs (letters of credit) open right now, we might see shortages in the next fortnight," a senior official at one of the oil companies told Reuters.
A letter of credit issued by the importer's banks is a standard form of payment guarantee in the oil trade to the exporter.
Oil traders, however, are shunning countries such as Pakistan and Sri Lanka due to an acute shortfall of foreign exchange. Pakistan on Sunday raised petrol and diesel prices by 16 per cent to Rs249.80 a litre and is in talks with the International Monetary Fund to unlock a suspended bailout package.
State-owned refiner Pakistan State Oil (PSO) and Pakistan LNG Ltd have left a flurry of fuel tenders unawarded in the last couple of months.
At an industry meeting on financial challenges faced by fuel importers, State Bank of Pakistan officials cited "severe liquidity issues" faced by the country for delays in the opening of LCs, according to a Jan 19 letter from Imran Ahmed, director general of oil, reviewed by Reuters.
At the same meeting, the managing director of PSO said a gasoline cargo due for loading on Jan 13 has already been cancelled due to the non-opening of LCs. "He added that the country is having limited stocks and such a situation can lead to dry out," according to the letter.
Previously, the Oil Companies Advisory Council (OCAC), representing refining, pipeline, and marketing companies, also flagged that delays in the opening of LCs could "lead to a fuel shortage in the country".
In a Jan 13 letter to the Ministry of Finance, OCAC said Pakistan needs to import around 430,000 tonnes of gasoline, 200,000 tonnes of diesel, and 650,000 tonnes of crude oil every month, costing $1.3 billion to meet local demand.
"If LCs are not established on a timely basis, critical imports of petroleum products would be impacted which may lead to a fuel shortage in the country," the OCAC said.
Pakistan bought only 223,000 tonnes of gasoline in December versus 608,000 tonnes in the same period a year earlier, data from Kpler showed. In January this year, the country was projected to import 270,000 tonnes of the fuel, compared with 393,000 tonnes in the same month in 2022, the data showed.
Some banks have denied delays in issues of LCs, while SBP did not respond to a Reuters email seeking comment.
"If there are no issues with LCs in Pakistan then why have the SBP and sector been holding meetings all of last week?" a senior official from one of the oil companies said.
PSO said last week it was ensuring a seamless supply of gasoline and oil across the country and had ample stocks.
It also said its import cargoes were arriving smoothly as planned.
Nawaz left Pakistan with govt permission, it wasn't a jailbreak: Solangi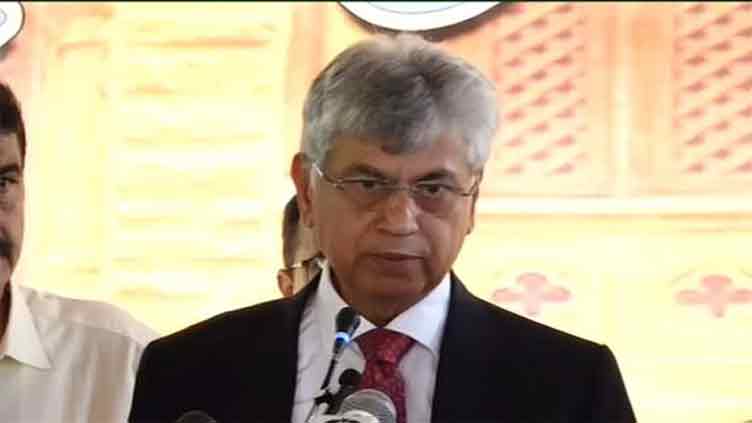 Former prime minister Nawaz Sharif had flown abroad after getting permission from the court and the government, not due to jailbreak, said Murtaza Solangi – the caretaker information minister – who added that he would be treated according to law and constitution on his return to Pakistan.
The minister remarked some people were confused on the issue of elections and spreading confusion a business for some others. The caretaker government had no confusion on the issue of elections, he added
Solangi, who visited the Karachi Press Club, told media persons on Saturday that Nawaz was a three-time prime minister and he had no knowledge of which court the PML-n supremo would move after his return.
Replying to various questions on the subject, the caretaker information minister said he didn't want to speculate as it was Nawaz who would have to answer such queries.
As the minister faced a flurry of questions about the elections, he again made it clear that the caretaker setup would give equal opportunities to all the registered political parties for taking part in the electoral process.
Solangi reiterated that the caretaker government would fulfil its constitutional responsibilities and provide all the available resources to the Election Commission for conducting the exercise.
When asked about the rupee appreciation and the fuel prices, Solangi said the incumbent setup had no role in pricing mechanism which was linked to the rates in global markets.
However, he added, that there were enough chances of reduction in petroleum products' rates due to the gains made by the local currency. People would get some benefit of reduction in the value of the dollar, Solangi said.
The minister noted that power theft burdened other consumers and recovering the amount from them through their monthly system was unjustified – a mechanism which, he said, should be changed.
Solangi said the interim setup was aiming at stabilising the national economy while ensuring that Pakistan didn't slide towards default and political temperature was cooled down. Legislation wasn't their prerogative but would do everything reduce the current problems, he added.
CTD arrests terrorist of banned outfit in Jamshoro IBO
A team of Hyderabad Counter-Terrorism Department (CTD) on Friday arrested one alleged terrorist associated with a banned outfit during an operation in Jamshoro, Dunya News reported.
According to a CTD spokesperson, a CTD team conducted an Intelligence-based-operation (IBO) in Jamshoro and arrested a terrorist belonging to banned organisation.
He also informed that the arrested terrorist was involved in providing funds to terrorist organization.
The spokesperson further informed that a 30-bore pistol, funding receipts and other evidence have been recovered from the arrested terrorist. He said that further investigation is ongoing.
Mother, son killed in road accident near Sheikhupura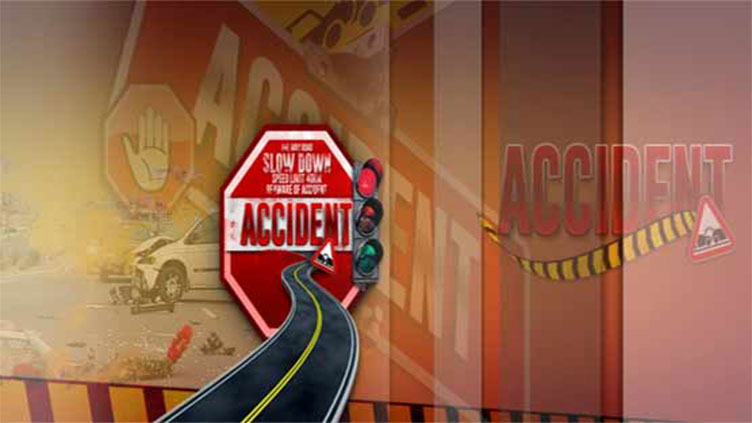 A woman and her son were killed and two other children were wounded when the motorcycle they were riding on was hit by a dumper near Sheikhupura on Friday night,
According to details, the accident occurred in Farooqabad area near Sheikhupura where a rashly driven dumper hit a motorcycle, killing a woman and her son on the spot and injuring two other children.
Police and rescue teams reached the spot and shifted the dead and injured to hospital.