Despite improving outlook, ECB to hike rates again
The European Central Bank is set to hike interest rates again Thursday as it pursues its inflation fight, despite tentative signs the eurozone has weathered shocks from the Ukraine war better than feared.
The ECB launched an unprecedented campaign of monetary policy tightening after Moscow's invasion of Ukraine, and subsequent cuts to gas supplies, sent eurozone energy and food costs spiralling.
Since July, it has lifted interest rates by 2.5 percentage points to tame consumer price growth — which peaked in October at over five times the bank's two-percent target.
The bank's governing council is expected to deliver a half percentage point hike on Thursday, the same as at their last meeting in December.
But, with inflation starting to slow, this is down from two jumbo 0.75 percentage point lifts before that.
The Frankfurt-based institution's president Christine Lagarde "should reiterate that inflation… remains too high and reaffirm the absolute necessity for the ECB to continue to act over time to bring it down," said Franck Dixmier at Allianz.
The Federal Reserve also lifted rates again Wednesday, but downshifted to a smaller 0.25 percentage point increase as inflation cools in the United States.
Meanwhile, the Bank of England is also expected to increase borrowing costs again on Thursday.
In the eurozone, recent data have raised hopes the worst of the economic shock may have passed.
Eurozone inflation fell by more than expected to 8.5 percent in January, while the 20-nation currency club eked out growth at the end of 2022, defying fears of a contraction.
The less gloomy figures have given cause for hope that Russia's efforts to strangle crucial gas supplies to Europe may not trigger the economic shock once feared.
As Moscow slashed deliveries following its invasion of Ukraine, European governments rolled out relief measures to cushion consumers and businesses from surging prices, and rushed to fill up storage facilities.
'More positive' signs
Wholesale gas prices have been easing while relatively mild winter weather has meant supplies have not been used up as quickly as expected.
Analysts hope that other factors, such as easing supply chain problems and the reopening of China's Covid-hit economy, are now offsetting the fallout from Ukraine.
After months of doom and gloom, officials are striking a more positive note about the outlook.
Speaking at the World Economic Forum in Davos last month, Lagarde said the eurozone economy will fare "a lot better" than initially feared, with the news "much more positive in the last few weeks".
Signs of weakness are still causing concerns, however.
GDP in Germany, Europe's top economy, unexpectedly contracted at the end of 2022, signalling it may be about to tip into recession.
But it is expected to be a shallow contraction, and the government has forecast the economy will expand slightly over 2023 as a whole.
While the ECB has stressed it will "stay the course" to bring inflation back to target, policymakers are walking a fine line — seeking to tighten enough but not so much that it dramatically deepens economic pain across Europe.
Most analysts also expect a further 0.50 percentage point hike in March but, with inflation starting to ease, there are already signs of a debate among policymakers about when to slow the pace.
ECB board member Fabio Panetta, known for his dovish stance, said the bank should not commit to any particular hike beyond the forthcoming meeting.
Others, such as Joachim Nagel, the head of Germany's Bundesbank central bank, have backed further hikes going forward.
All eyes will be on Lagarde's comments after the rate decision is announced for hints of a future direction.
Nepra approves Rs3.28 per unit increase in power tariff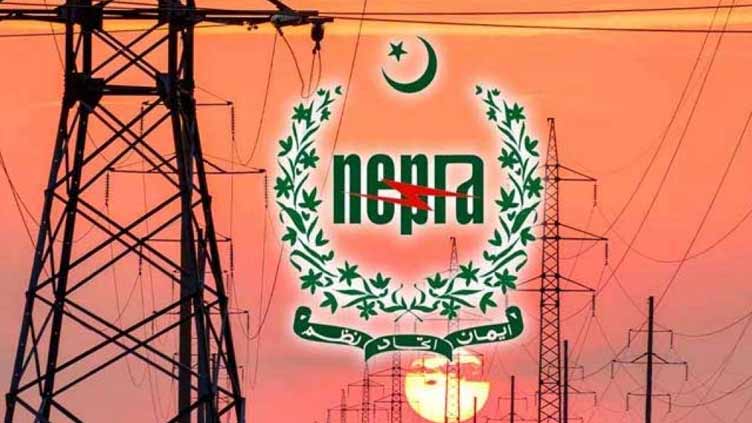 The National Electric Power Regulatory Authority (Nepra) has approved Rs3.28 per unit increase in power tariff on the account of fuel cost adjustment for fourth quarter of fiscal year 2022-23.
The regulatory body has sent his decision to the federal government for final approval. The increase in electricity prices will come into effect immediately after it is approved by the government.
The distribution companies (Discos) would recover Rs159 billion from consumers during the period of six months (October 2023 to March 2024).
The revised rate will be applicable on all customers.
Inflation goes up as people feel effects of fuel price hikes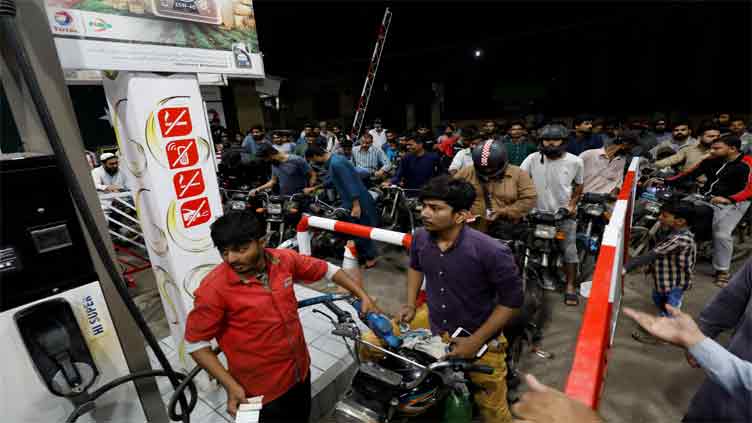 Food and fuel prices continue fuelling inflation in Pakistan as the Sensitive Price Indicator (SPI) for the week ended September 21 witnessed a 0.93 per increase amid the complete government failure to check the rates.
Read more: Food prices owing to weaker rupee, supply shortages will push Pakistan inflation: ADB
The latest data released by the Pakistan Bureau of Statistics (PBS) shows that chicken price had jumped by 8.49pc followed by petrol 8.51pc, diesel 5.54pc garlic 5.19pc and onion 3.02pc.
At the same time, the year-on-year increase in SPI stood at 38.66pc when compared with the corresponding week of last year.
Read more: More food inflation as fuel price hikes increase production, transportation costs
The rising inflation in Pakistan urgently needs government intervention and a study of how different governments are dealing with the challenge. Tax on cut on food items is one of methods.
Read more: Fighting the food inflation: From net-zero VAT to supermarkets seeking price cuts
Earlier this week, the Asian Development Bank (ADB) had warned that average inflation in Pakistan will soar to 29.2 per cent caused by supply shortages, continued currency depreciation, import restrictions, and fiscal stimulus for post-pandemic recovery.
Meanwhile, the rising food prices shouldn't be a surprise given that the regular fuel price hikes are increasing the production and transportation costs.
The main reason behind the persistent inflation in Pakistan is devaluation as the rupee had dropped to the record against the US dollar – a trend that is being reversed somewhat amid a crackdown on blacking marketers on hoarders.
However, the exchange rate is still too high, requiring further correction, as the people have also been hit hard for power and gas tariffs as the conditions set by the International Monetary Fund (IMF).

Power tariff hikes: The more you devalue rupee, the more capacity charges you pay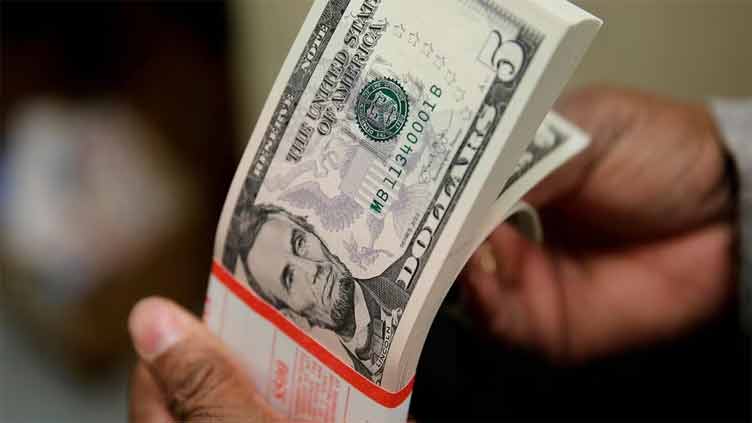 Devaluation – a process that started under former finance minister Miftah Ismail in late 2017 and late 2018 but gained momentum under the PTI government – is the root cause of inflation shouldn't be a contested statement as it has made imports even more expensive for Pakistan.
And that's countries like Pakistan are the worst affected due the rising commodities prices in global market as weaker currencies mean the overall impact is much deeper for them than the rest.
Read more: Rupee collapse is the reason behind all ills Pakistan is facing
This argument was endorsed by none other a high-ranking government official – Power Division Secretary Rashid Langrial who said on Monday that the capacity [charges] payment had doubled after the dollar exchange rate increased from Rs100 to Rs300, thus resulting in skyrocketing electricity tariffs for consumers.