India's central bank hikes rates 25 bps as expected, hints more could come
The Reserve Bank of India hiked its key repo rate by a quarter percentage point on Wednesday as expected but surprised markets by leaving the door open to more tightening, saying core inflation remained high.
The central bank said that its policy stance remains focused on the withdrawal of accommodation, with four out of six members voting in favour of that position.
Most analysts had expected a hike on Wednesday to be the final increase in the RBI's current tightening cycle, which has seen it raise rates by 250 bps since May last year.
A growing number of central banks around the world have signalled a pause or halt in their tightening campaigns in recent weeks as consumer inflation comes off the boil and growth in their economies shows signs of softening.
Indian stocks extended modest gains after the decision, while bond yields rose and the rupee was little changed.
The monetary policy committee (MPC), comprising three members from the central bank and three external members, raised the key lending rate or the repo rate (INREPO=ECI) to 6.50%, also in a split decision. Four of the six members voted in favour of the move.
"The stickiness of core or underlying inflation is a matter of concern. We need to see a decisive moderation in inflation. We have to remain unwavering in our commitment to bring down inflation," RBI Governor Shaktikanta Das said as he announced the committee's decision.
While the effects of earlier rate hikes are still working their way through the economy, further calibrated monetary policy action is warranted, Das added.
In a poll conducted ahead of the federal budget on Feb. 1, more than three-quarters of economists, 40 of 52, had expected the RBI to raise the repo rate by 25 bps. The remaining 12 predicted no change.
Das said that the inflation-adjusted, real interest rate remains below pre-pandemic levels and liquidity remains surplus, even though it is lower than during the pandemic.
The RBI has brought down the liquidity surplus in the banking system to below 2 trillion rupees ($24.19 billion) from around 9-10 trillion rupees in the aftermath of pandemic-related support measures.
India's annual retail inflation rate eased to 5.72% in December from 5.88% in the previous month, falling below the RBI's upper tolerance band of 2%-6% for a second straight month, though core inflation, which excludes more volatile food and fuel prices, was still running at 6.1%.
Consumer inflation is projected to be at 6.5% in the fiscal year 2023 and 5.3% for the fiscal year 2024.
"It seems reasonable to conclude that until (some) measures of inflation present less of a threat, by falling below 6% and remaining there for a couple of months, we can't rule out further rate hikes," economists at ING said in a note.
"So we will be amending our forecasts and adding a further 25 bps, taking peak policy rates to 6.75% after this latest increase and pushing back the timing of eventual rate cuts until next year."
Capital Economics said it believes the hiking cycle has ended, but noted there was clearly a possibility of another increase in April, with plenty hinging on inflation readings for January and February.
Das added that the Indian economy looks resilient even though considerable uncertainties remain on global commodity prices. The RBI has projected a growth rate of 6.4% for fiscal year 2024.
"The global economic outlook does not look as grim now as it did a few months ago. Growth prospects in major economies have improved, while inflation is on a descent though still remains well-above target in major economies. The situation remains fluid and uncertain," Das said.
Deputy RBI Governor Michael Patra said the GDP projections for the next financial year look achievable.
"Core inflation is sticky… But (it) will moderate if monetary policy remains resolute," Patra said in a post meeting news conference.
The Indian rupee was little changed to the U.S. dollar at 82.69 compared with 82.67 prior to the policy announcement. It briefly rose to 82.62 after RBI maintained its withdrawal of accommodation stance.
The benchmark bond yield was at 7.3391% against 7.3124% before the policy decision and the previous close of 7.3102%.
The Nifty 50 index (.NSEI) was up 0.78% at 17,860.50, as of 11:39 a.m. IST, while the S&P BSE Sensex (.BSESN) rose 0.69% to 60,701.39.
Nepra approves Rs3.28 per unit increase in power tariff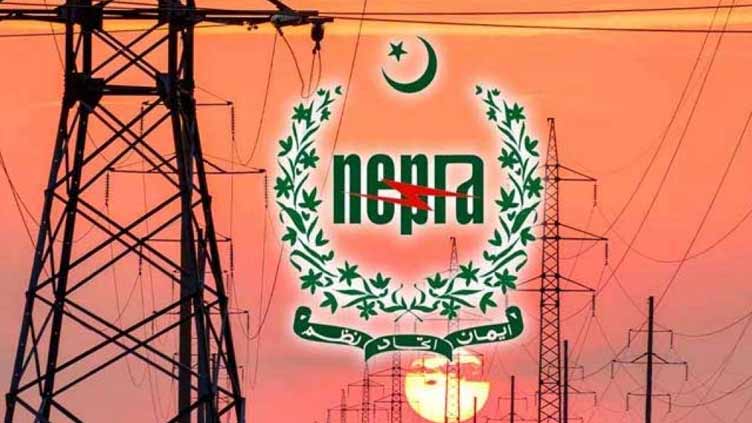 The National Electric Power Regulatory Authority (Nepra) has approved Rs3.28 per unit increase in power tariff on the account of fuel cost adjustment for fourth quarter of fiscal year 2022-23.
The regulatory body has sent his decision to the federal government for final approval. The increase in electricity prices will come into effect immediately after it is approved by the government.
The distribution companies (Discos) would recover Rs159 billion from consumers during the period of six months (October 2023 to March 2024).
The revised rate will be applicable on all customers.
Inflation goes up as people feel effects of fuel price hikes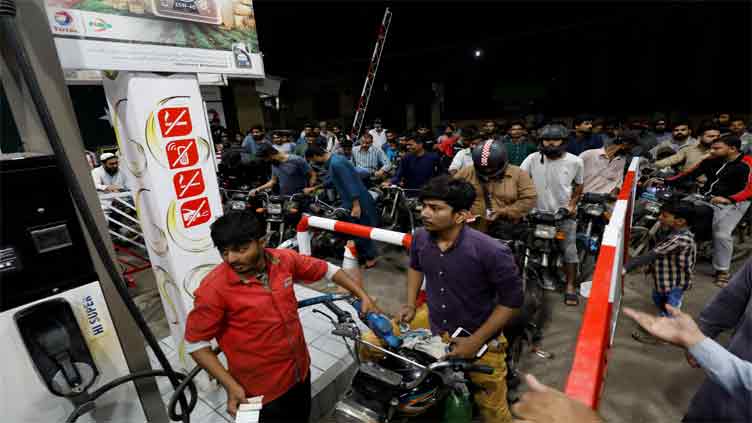 Food and fuel prices continue fuelling inflation in Pakistan as the Sensitive Price Indicator (SPI) for the week ended September 21 witnessed a 0.93 per increase amid the complete government failure to check the rates.
Read more: Food prices owing to weaker rupee, supply shortages will push Pakistan inflation: ADB
The latest data released by the Pakistan Bureau of Statistics (PBS) shows that chicken price had jumped by 8.49pc followed by petrol 8.51pc, diesel 5.54pc garlic 5.19pc and onion 3.02pc.
At the same time, the year-on-year increase in SPI stood at 38.66pc when compared with the corresponding week of last year.
Read more: More food inflation as fuel price hikes increase production, transportation costs
The rising inflation in Pakistan urgently needs government intervention and a study of how different governments are dealing with the challenge. Tax on cut on food items is one of methods.
Read more: Fighting the food inflation: From net-zero VAT to supermarkets seeking price cuts
Earlier this week, the Asian Development Bank (ADB) had warned that average inflation in Pakistan will soar to 29.2 per cent caused by supply shortages, continued currency depreciation, import restrictions, and fiscal stimulus for post-pandemic recovery.
Meanwhile, the rising food prices shouldn't be a surprise given that the regular fuel price hikes are increasing the production and transportation costs.
The main reason behind the persistent inflation in Pakistan is devaluation as the rupee had dropped to the record against the US dollar – a trend that is being reversed somewhat amid a crackdown on blacking marketers on hoarders.
However, the exchange rate is still too high, requiring further correction, as the people have also been hit hard for power and gas tariffs as the conditions set by the International Monetary Fund (IMF).

Power tariff hikes: The more you devalue rupee, the more capacity charges you pay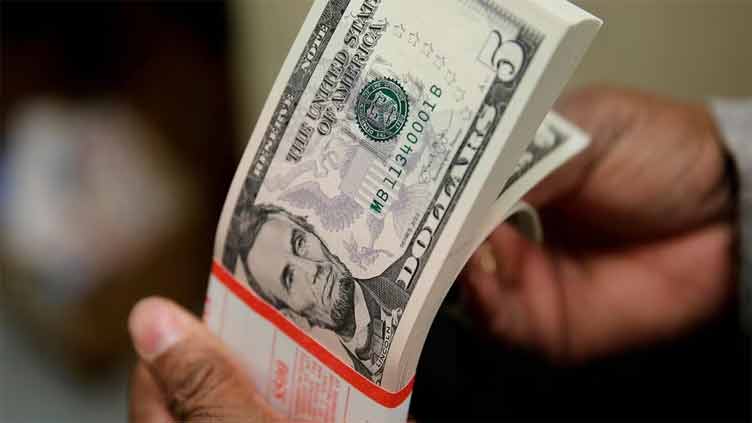 Devaluation – a process that started under former finance minister Miftah Ismail in late 2017 and late 2018 but gained momentum under the PTI government – is the root cause of inflation shouldn't be a contested statement as it has made imports even more expensive for Pakistan.
And that's countries like Pakistan are the worst affected due the rising commodities prices in global market as weaker currencies mean the overall impact is much deeper for them than the rest.
Read more: Rupee collapse is the reason behind all ills Pakistan is facing
This argument was endorsed by none other a high-ranking government official – Power Division Secretary Rashid Langrial who said on Monday that the capacity [charges] payment had doubled after the dollar exchange rate increased from Rs100 to Rs300, thus resulting in skyrocketing electricity tariffs for consumers.