Rescuers race to find Turkiye-Syria quake survivors as toll tops 21,000
Rescuers were scouring debris on Friday nearly 100 hours after a massive earthquake hit Turkiye and Syria, killing at least 21,000 people in one of the region's worst disasters for a century.
The first UN aid deliveries arrived on Thursday in Syrian rebel-held zones, but chances of finding survivors have dimmed since the passing of the three-day mark that experts consider a critical period to save lives.
Bitter cold hampered search efforts in both countries, but more than 80 hours after the disaster struck, 16-year-old Melda Adtas was found alive in the southern Turkish city of Antakya.
Her overjoyed father was in tears and the grieving nation cheered an agonisingly rare piece of good news.
"My dear, my dear!" he called out as rescuers pulled the teen out of the rubble and the watching crowd broke into applause.
The 7.8-magnitude quake struck early Monday as people slept, in a region where many had already suffered loss and displacement due to Syria's civil war.
Top aid officials were planning to visit affected areas with World Health Organization head Tedros Adhanom Ghebreyesus and UN humanitarian chief Martin Griffiths both announcing trips.
The president of the International Committee of the Red Cross, Mirjana Spoljaric, said she had arrived in Aleppo.
"Communities struggling after years of fierce fighting are now crippled by the earthquake," Spoljaric tweeted on Wednesday.
"As this tragic event unfolds, people's desperate plight must be addressed."
Aid reaches rebel areas
An aid convoy crossed the Turkish border into rebel-held northwestern Syria on Thursday, the first delivery into the area since the quake, an official at the Bab al-Hawa crossing told AFP.
The crossing is the only way UN assistance can reach civilians without going through areas controlled by Syrian government forces.
A decade of civil war and Syrian-Russian aerial bombardment had already destroyed hospitals, collapsed the economy and prompted electricity, fuel and water shortages.
UN Secretary-General Antonio Guterres urged the Security Council to authorise the opening of new cross-border humanitarian aid points between Turkiye and Syria.
Four million people living in the rebel-held areas have had to rely on the Bab al-Hawa crossing as part of an aid operation authorised by the UN Security Council nearly a decade ago.
"This is the moment of unity, it's not a moment to politicise or to divide but it is obvious that we need massive support," Guterres said.
Freezing temperatures
Temperatures in the Turkish city of Gaziantep, located near the epicentre of the quake, plunged to minus three degrees Celsius (26 degrees Fahrenheit) early on Friday.
Despite the cold, thousands of families had to spend the night in cars and makeshift tents — too scared or banned from returning to their homes. Parents walked the streets of the city carrying their children in blankets because it was warmer than sitting in a tent.
Gyms, mosques, schools and some stores have opened at night. But beds are scarce and thousands spend the nights in cars with engines running to provide heat.
"I fear for anyone who is trapped under the rubble in this," said Melek Halici, who wrapped her two-year-old daughter in a blanket as they watched rescuers working into the night.
'The quiet is agonising'
Monday's quake was the largest Turkiye has seen since 1939, when 33,000 people died in the eastern Erzincan province.
Officials and medics said 17,674 people had died in Turkey and 3,377 in Syria from Monday's tremor, bringing the confirmed total to 21,051.
Experts fear the number will continue to rise sharply.
Anger has mounted over the government's handling of the disaster.
"People who didn't die from the earthquake were left to die in the cold," Hakan Tanriverdi told AFP in Adiyaman province, one of the areas hardest hit.
On a visit to the area, Turkish President Recep Tayyip Erdogan admitted there had been "shortcomings" in the government's handling of the disaster.
Despite the difficulties, thousands of local and foreign searchers have not given up the hunt for more survivors.
In the devastated Turkish town of Nurdagi, close to the epicentre, emergency workers using drones and heat-detecting monitors ordered silence when a potential survivor was found.
"The quiet is agonising. We just don't know what to expect," Emre, a local resident, said as he waited next to one block on a main road into the town.
Relief pledges
Dozens of nations, including China and the United States, have pledged to help.
The World Bank said it would give $1.78 billion in aid to Turkiye to help relief and recovery efforts.
Immediate assistance of $780 million will be offered from two existing projects in Turkiye, said the bank, while an added $1 billion in operations is being prepared to support affected people.
In addition to a staggering human toll, the quake's economic cost appears likely to exceed $2 billion and could reach $4 billion or more, Fitch Ratings said.
India formulate security plan for World Cup 2023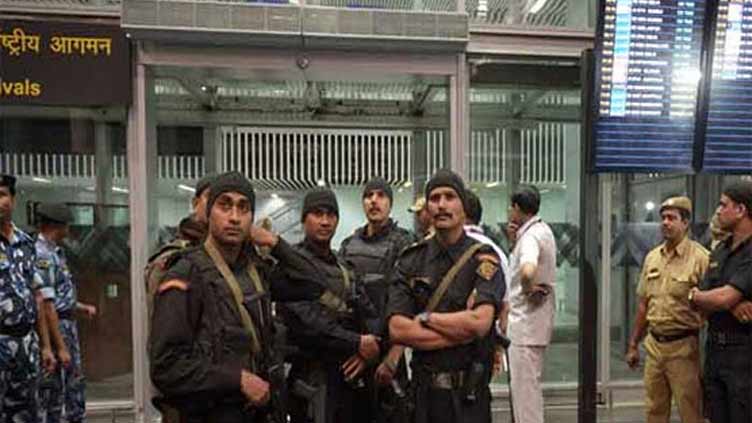 India have chalked out a comprehensive plan for multi-layer security and management of traffic for the upcoming ICC Men's World Cup 2023.
A security official told Indian media that arrangements had been made for smooth influx of fans into the stadiums and maintain uninterrupted traffic flow on roads.
He said multi-layer security plan had been designed for the mega event, adding that a communication system would also be established for seamless coordination between security agencies and local cricket association.
The security teams would ensure the safe movement of teams from hotel to stadium and back by creating secure pathways.
As several stadiums, including Pune, are situated at a considerable distance from the city, seamless arrangements have been made to handle the logistical challenge in an effective way.
Commissioner of Pimpri Chinchwad police Vinoy Kumar Choubey said told Indian media, "We will be putting in place a multi-layer security cover in and around the stadium. A detailed plan for the same is in the making.
"Each layer will have a specific purpose and a pre-decided number of personnel and officers will be tasked to secure each layer. A communication channel has been established between the MCA office bearers and our team."
South Korea opposition leader ends 24-day hunger strike
South Korea's opposition leader ended a 24-day hunger strike on Saturday, a party spokesperson said, two days after parliament voted to let prosecutors serve an arrest warrant against him for alleged bribery.
Lee Jae-myung, leader of the Democratic Party of Korea, will maintain a schedule including court attendance while hospitalised for the time being, the spokesman told reporters.
Prosecutors this month sought the warrant in an investigation into bribery allegations concerning a development project. Prosecutors accuse Lee of asking a company to illegally transfer $8 million to North Korea when he was the governor of Gyeonggi Province.
He is also accused of breaching his duty over losses of 20 billion won ($15 million) by a municipal development corporation when he was mayor of Seongnam city.
Lee, who lost South Korea's presidential election to conservative Yoon Suk Yeol last year, has denied wrongdoing, calling the allegations "fiction" and a "political conspiracy".
He began his protest on Aug. 31, citing the government's economic mismanagement, threats to media freedom and the failure to oppose Japan's release of wastewater from the wrecked Fukushima nuclear plant, among other reasons.
Thursday's surprise vote by parliament, controlled by Lee's party, has caused an uproar among his supporters.
Police on Saturday detained a man in his 40s who had posted the names of more than a dozen lawmakers outside Lee's party faction, writing "gotta search for the sniper rifle at home", said an official with the Gyeonggi Nambu Provincial Police. Police will seek an arrest warrant against him for intimidation, the official said.
South Korea is to hold parliamentary elections in April.
Landslide causes large chunk of Swedish motorway to collapse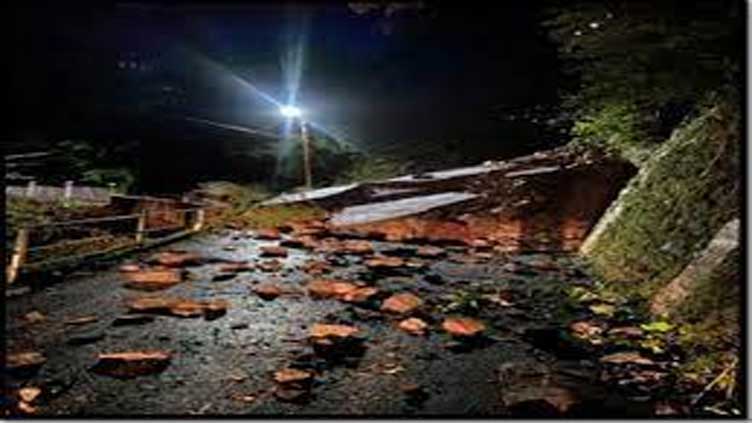 A large chunk of a motorway in southwest Sweden collapsed overnight, causing three people to be taken to hospital with light injuries, police said on Saturday.
The landslide damaged the motorway between Sweden's second-biggest city Gothenburg and Norway's capital Oslo, near the small town of Stenungsund, around 50 km north of Gothenburg on Sweden's west coast.
"The landslide has affected an area of around 100 x 150 meters, around ten vehicles, a wooded area, and a business area with a gas station and a fast food restaurant," the Gothenburg Rescue Services said.
"A number of people have been helped out of vehicles in the slide area with the help of fire personnel and a helicopter," they said. Several cars and one truck had fallen into holes and cracks caused by the landslide, Swedish news agency TT reported.
A rescue services spokesperson told public broadcaster SVT all people in the vehicles had been helped out. The rescue services said specially trained staff and search dogs would now search the area, and that further slides could not be ruled out.