China's yuan slips to over 1-month low on high US inflation
China's yuan eased to a more than one-month low against the dollar on Wednesday, pressured by a stronger greenback after sticky US inflation data suggested interest rates in the world's largest economy could go higher for longer.
The yuan also came under pressure as China's central bank ramped up medium-term liquidity injections as it rolled over maturing policy loans.
The dollar firmed as US consumer prices accelerated in January as Americans continued to be burdened by higher costs for rental housing and food, suggesting that the Federal Reserve was far from pausing its interest rate hiking campaign.
"The stubbornly high US inflation reignited fears of Fed's tightening and EM Asian currencies came under pressure," said Ken Cheung, chief Asian FX strategist at Mizuho Bank.
"Considering the People's Bank of China's (PBOC) relatively neutral monetary stance, the CNY may show resilience to the Fed's tightening and potential USD rally."
Prior to the market opening, the PBOC set the midpoint rate at 6.8183 per dollar, 47 pips weaker than the previous fix of 6.8136, the weakest guidance since Jan. 9.
In the spot market, the onshore yuan opened at 6.8237 per dollar and slipped to a low of 6.8448 at one point, the weakest level since Jan. 6.
By midday, it was changing hands at 6.8419, 110 pips softer than the previous late session close.
Currency traders said higher Treasury yields and the PBOC's heavy liquidity injections earlier in the session widened the interest rate gap between China and the United States and pressured the local currency.
The widening yield differential also reflected in the forwards market, with one-year swap to -1,760 points, the lowest level since Jan. 9.
Earlier in the day, the PBOC stepped up liquidity injections by offering 499 billion yuan ($73.11 billion) worth of one-year medium-term lending facility (MLF) loans to some financial institutions unchanged at 2.75% from the previous operation, as expected.
With 300 billion yuan worth of MLF loans set to expire this month, the operation resulted in a net 199 billion yuan of fresh fund offerings into the banking system.
Markets believe the PBOC is keen to maintain sufficient liquidity to support an economic recovery after Beijing exited from its strict zero-COVID strategy in December.
By midday, the global dollar index rose to 103.394 from the previous close of 103.233, while the offshore yuan was trading at 6.8521 per dollar.
The one-year forward value for the offshore yuan traded at 6.6834 per dollar, indicating a roughly 2.52% appreciation within 12 months.
Oil inches up, all eyes on OPEC+ meeting
Oil inches up, all eyes on OPEC+ meeting
Oil prices were little changed on Thursday as investors eagerly awaited the outcome of an anticipated OPEC+ meeting that could lead to deeper supply cuts in 2024.
Brent crude futures for January climbed 70 cents to $83.80 a barrel by 0935 GMT, on subdued volumes given the contract is meant to expire today. The more active February contract was up 58 cents at $83.46 a barrel.
Meanwhile, US West Texas Intermediate crude futures crept up 55 cents to $78.41 a barrel.
The OPEC+ group, which includes the Organization of Petroleum Exporting Countries and allies including Russia, is expected to hold virtual meetings on Thursday to discuss additional production cuts that could range between 1 million to 2 million barrels per day (bpd) in early 2024.
The meeting, being held on the same day as global leaders gather in Dubai for the U.N. climate conference, was originally scheduled for last week but was deferred due to disagreements over output quotas for African producers.
Implementing additional cuts will send prices higher in the immediate future but long term, their impact will be "dubious", said Tamas Varga of oil broker PVM.
Compliance will be an issue, and the global oil balance is probably much less tight than OPEC estimates, he said, citing the latest commercial inventory data out of the United States and the stubbornly high-interest rates in many major economies that are likely to dampen oil demand.
The US Energy Information Administration on Wednesday reported a surprise build in US crude oil stocks last week, with inventories up by 1.6 million barrels, compared with analysts' expectations in a Reuters poll for a 933,000-barrel drop.
But oil prices on Wednesday shrugged off the data with all eyes on the OPEC+ meeting, analysts said.
Adding to the pessimism on the demand side are China's persisting economic troubles, embodied in the latest factory data published on Thursday, which showed contraction for a second straight month in November.
216 illegal gas connections cut, Rs69m fine imposed on violators
216 illegal gas connections cut, Rs69m fine imposed on violators
The Sui Northern Gas Pipelines Limited (SNGPL) conducted raids in Punjab, Khyber Pakhtunkhwa, and Islamabad, resulting in the disconnection of 216 connections.
More than 287 under-billing cases were proceeded against and a substantial fine of Rs69 million was imposed.
In Lahore, the regional team disconnected 38 connections for illegal gas use, along with 14 connections using compressors.
Multan witnessed the disconnection of four connections for illegal gas use, processing 109 under-billing cases, and levying a fine of Rs0.14 million against the under-billing.
In Sheikhupura, 43 connections were disconnected for illegal use, five for compressor use, and 46 under-billing cases were processed, resulting in a fine of Rs4.52 million.
Peshawar and Karak reported 62 disconnections for direct and illegal gas use. Three FIRs were lodged against the gas pillagers.
Also Read: SNGPL disconnects 212 gas for gas theft
In Bahawalpur, 13 connections were disconnected while the crackdown was extended to Sahiwal, Faisalabad, Gujrat, and Sialkot.
Inclusion of non-filers to tax net will reduce circular debt: Miftah
Inclusion of non-filers to tax net will reduce circular debt: Miftah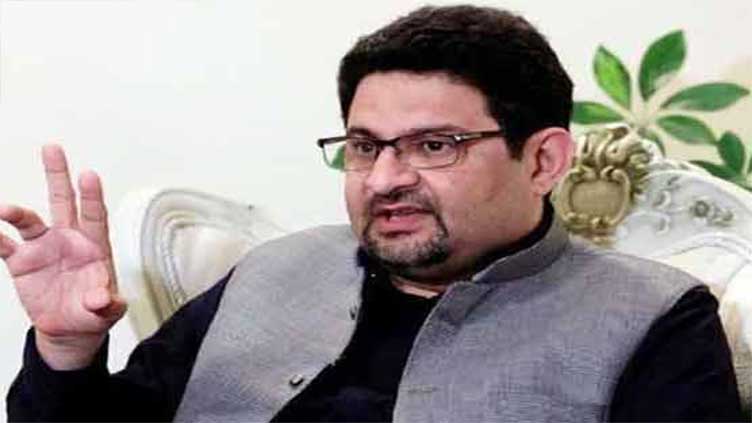 Former federal finance minister Miftah Ismail has stressed the need for including non-filers in the tax net to reduce the circular debts.
He expressed these views while talking to Dunya News programme "Dunya Kamran Khan Kay Sath".
During the interview, the former FinMin expressed concerns over the soaring electricity prices, urging a reduction in distribution companies' line losses to alleviate the burden on consumers.
He underscored the value of maintaining a positive relationship with the IMF.
According to Ismail, the priority should be given to curbing inflation along with focusing on increasing GDP.
He lauded efforts made by Dr Shamshad Akhtar and her team in managing IMF affairs.
Ismail stressed the need for financial stability and relief for the citizens.