US Senator Rubio seeks review of Ford technology deal with China's CATL
Senator Marco Rubio on Tuesday asked the Biden administration to review Ford Motor's (F.N) deal to use technology from Chinese battery company CATL (300750.SZ) as part of the automaker's plan to spend $3.5 billion to build a battery plant in Michigan.
Rubio, the top Republican on the Senate Intelligence Committee, wrote to Treasury Secretary Janet Yellen, Energy Secretary Jennifer Granholm and Transportation Secretary Pete Buttigieg calling for an immediate Committee on Foreign Investment in the United States (CFIUS) review of the licensing agreement between Ford and CATL.
Rubio said the deal "will only deepen US reliance on the Chinese Communist Party for battery tech, and is likely designed to make the factory eligible for Inflation Reduction Act (IRA) tax credits," in a statement posted on his website.
The $430 billion IRA imposes restrictions on battery sourcing and is designed to wean the United States off the Chinese supply chain for electric vehicles (EVs). The IRA will eventually bar credits if any EV battery components were manufactured by a "foreign entity of concern," in a provision aimed at China.
CFIUS is a US Treasury-led interagency panel that reviews proposed transactions to ensure they do not harm national security.
Treasury declined to comment, but Granholm said on Twitter on Monday that "bringing advanced manufacturing capabilities from overseas to the United States is key to our competitiveness, will stimulate our economy, and create good-paying American jobs."
Ford said the plant would create 2,500 jobs and begin producing lower cost and faster recharging lithium-iron-phosphate batteries in 2026. It would own and control the facility with no foreign investment or US tax dollars going to CATL, the automaker said in a statement.
Ford executive chairman Bill Ford said Monday that the technology agreement with CATL would "help us get up to speed so we can build these batteries ourselves – batteries made here in Michigan and built for America."
Rubio said he wanted to ensure that no US funds go to CATL "especially not when American F-22s are being deployed in real time to shoot down Chinese spy balloons."
China says the balloon shot down on Feb. 4 was a civilian weather-monitoring aircraft, but the incident has deepened the diplomatic rift between the countries.
Republican House Majority Leader Steve Scalise tweeted criticism of the Ford deal, while Republican Virginia Governor Glenn Youngkin said last month that his state had withdrawn from the competition to attract the Ford plant over concern's about China's potential involvement.
UK competition regulator lays out AI principles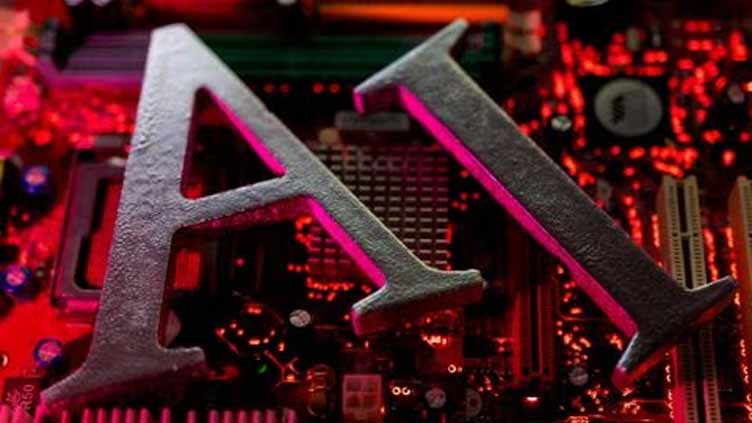 Britain's competition regulator proposed principles to govern new artificial intelligence (AI) models on Monday, including accountability, access and transparency, as it seeks to foster competitive growth in the fast-moving technology.
The Competition and Markets Authority (CMA) started looking at the impact of generative AI applications such as ChatGPT in May to try to ensure the technology benefited businesses and consumers.
The CMA's chief executive Sarah Cardell said there was real potential for the technology to turbocharge productivity and make millions of everyday tasks easier – but a positive future could not be taken for granted.
"That's why we have today proposed these new principles and launched a broad programme of engagement to help ensure the development and use of foundation models evolves in a way that promotes competition and protects consumers," she said.
Prime Minister Rishi Sunak has touted the UK as a global leader in AI regulation and the country will host an AI safety summit in November.
China's industry ministry to work on standards for the metaverse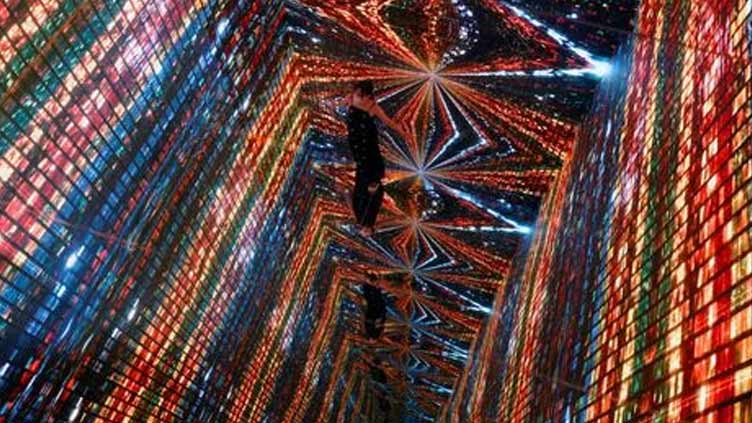 China's Ministry of Industry and Information Technology (MIIT)said on Monday that it will form a working group to establish standards for the metaverse sector as Beijing seeks to be a global standards-setter for new technology.
The ministry released a draft proposal to form a working group for the metaverse, shared virtual worlds accessible via the internet, on Monday. The proposal said that the metaverse is one of the nine emerging tech sectors which China should strive to establish standards for.
The metaverse has become one of the hottest tech trends since 2021, but there is yet to be consensus on what qualifies as a metaverse despite the hype, an issue the MIIT highlighted in the proposal.
"[The metaverse industry] faces many challenges," the MIIT said, "It is urgent to promote healthy and orderly development of the metaverse industry through standardization and guidance."
It added that the metaverse industry suffers from a lack of clear definitions, which had allowed some capitalists and companies to drum up speculation in the market.
The MIIT also described the metaverse as "an integrated innovation combining various cutting-edge technologies". It said that the metaverse will spur many innovative business models, new business opportunities and growth for the digital economy.
BoE official says public need reassurance on digital pound and privacy
A "national conversation" is needed to assuage public fears that a digital version of the pound would allow the government to spy on them, Bank of England deputy governor designate Sarah Breeden said on Tuesday.
The BoE and Britain's finance ministry have been consulting on whether and how to introduce a digital pound, probably in the second half of this decade.
But critics of the concept say a digital currency could be used by governments to track what people spend their money on, and make it harder to make payments and purchases using cash.
European Union policymakers have already sought to reassure the public that a digital euro is not a "Big Brother" surveillance project.
"I think on the back of that we need to start a national conversation, actually, because while I'm supportive of that technology, as was apparent in the responses we got to the discussion paper there's a lot of concern about privacy," Breeden told a hearing in parliament's Treasury Select Committee on her appointment.
A digital pound would be the anchor for all money in the digital world to ensure trust in money, she said.
"So analytically, it's the right thing – I can see a case for it. How you manage the privacy challenges, the role of the state – I think we are at the start of the debate on that," Breeden said.
"The privacy concerns about programmability, I recognise those as real concerns, and what we need to do … is reassure the public on how privacy is going to be delivered, terms and conditions set in legislation, we must not assume trust in practice," she told lawmakers.
There should be equal focus on privacy in private-sector digital currencies as well, said Breeden, who is currently an executive director at the BoE.
Eleven countries have already launched digital versions of their currencies and, like the European Central Bank, the U.S. Federal Reserve is considering doing so.
Breeden said the impact on financial stability is also a concern for her and responses to the public consultation will be published towards the end of the year.
Breeden rejected suggestions by critics of a digital currency that it would force out the availability of cash.