For Ukrainian circus performers, future still up in the air
Nearly a year since fleeing Ukraine for Hungary amid the bombs and terror of Russia's invasion, more than 100 young circus performers still hold intensive daily training sessions in Budapest while waiting to see what an uncertain future holds.
The group, whose members are between the ages of 5 and 20, found a home with the Capital Circus of Budapest after leaving their circus schools and lives behind in the cities of Kharkiv and Kyiv in March 2022.
Trainer Svetlana Momot, who fled Kharkiv, Ukraine's second-largest city, with an initial group of 12 of her students last year, watched and reflected Monday as some of the young circus artists swung from suspended rings, dangled from aerial silks and rehearsed acrobatic stunts in one of the Budapest circus' training halls.
Momot said that in the past year, the performers had to learn to live, cook, clean and study together in close quarters. But her goal from the beginning was to ensure that, despite being uprooted from their homes, their intensive daily training would not be interrupted.
"When they're busy (with training), they don't have time to think about the bad things. It distracts them," Momot said. "What I see is that we live as one family and as a creative team. … I think it hasn't affected their training, and I try to keep them in the form they were in Ukraine."
After Russia invaded Ukraine, the Budapest circus and a Hungarian school for acrobats extended their solidarity to the Ukrainian performers, offering them accommodation, food and the ability to continue their training, Capital Circus of Budapest director Peter Fekete said.
"We have to realize that all people need a purpose in life. Even an 8-year-old child can ask the questions, 'Why am I alive, what is my purpose in the world?'" Fekete said.
"If we provide an opportunity to train, and if we set goals that we want to achieve through opportunities to perform, then in their everyday lives they won't be focused only on the difficult situation they are in, but artistic performance can fill their lives to some degree," he said.
Anna Lysytska, a 14-year-old acrobat, said it had been difficult at first to adapt to life in Hungary after fleeing her home in Kharkiv. But staying focused on her training, she said, had helped ease the transition.
"At first it was hard, but then we got used to it a little and started to go to our training sessions," she said. "We set up a routine and then started studying at a Hungarian school. We love it here."
Lysytska's twin sister, Mariia, said what she liked most about Hungary at first was that "there were no explosions," but that she had since formed friendships that made it easier to be far from home.
"When we came to this school, we became friends (with the Hungarians) right away and started communicating with them, so I have positive feelings about it," Mariia said.
While some of the performers plan to eventually join family members who have settled in countries like Germany and Slovakia, almost all of them want to return to Ukraine whenever the war ends, Momot said.
"We were all in the same situation where we had no other option but to leave people behind in Ukraine. Our families are broken," she said.
Still, as Russia tries to ramp up an offensive in eastern Ukraine and to bolster its hold on other parts of the country, it remains unclear when the performers can return safely to their homes. Until then, their futures, and the question of where home is, remain up in the air.
The Ukrainian troupe recently returned from a competition in Monte Carlo, Fekete said, where two of the performers brought home gold and silver medals.
"When I hugged one of the little girls at the airport and I said we were going home, I corrected myself and said, 'Well, home to me.' She stopped me and said, 'It's home for me, too,'" he said.
Fiza Ali had to cry to get payment of her work in industry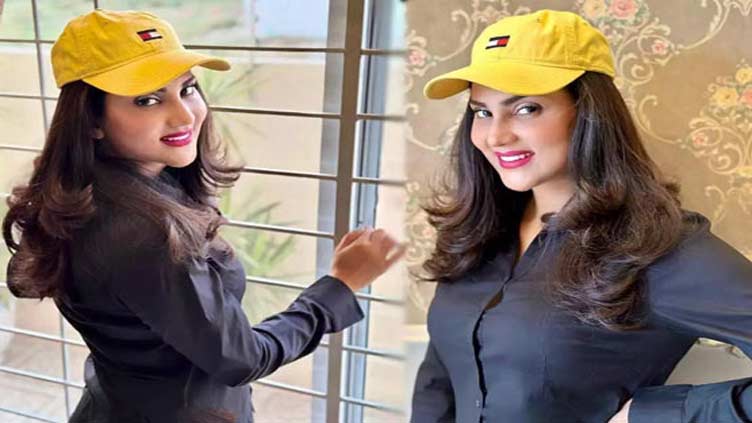 Renowned Pakistani actor Fiza Ali faced really difficult time in the showbiz industry.
In her latest interview, the actor revealed that she had to cry to get her due payment in this industry.
Fiza extensively talked about the highs and lows of her showbiz career in the interview.
"I can still remember the days when my mother got ill and I had to beg to get my payment of my work," the actor said.
She added that she sold out her flat and managed the treatment of her mother. Her mother was a cancer patient and she needed money for treatment.
Peter Hawkings offers slinky designs in Tom Ford debut at Milan Fashion
British designer Peter Hawkings made his Tom Ford debut at Milan Fashion Week while offering an array of sleek suits, slinky dresses and towering stilettos for women next summer.
Models wore fitted trouser suits as well as jackets paired with tiny matching shorts, figure-hugging long frocks and short leather dresses.
There were also velvet suits, unbuttoned silky shirts and tasselled dresses and skirts.
Show notes said Hawkings took inspiration for the Summer 2024 collection from late Detroit-born Black supermodel Donyale Luna, who was a muse for artist Andy Warhol and photographer Richard Avedon.
No deal yet as Hollywood writers, studios talk for third straight day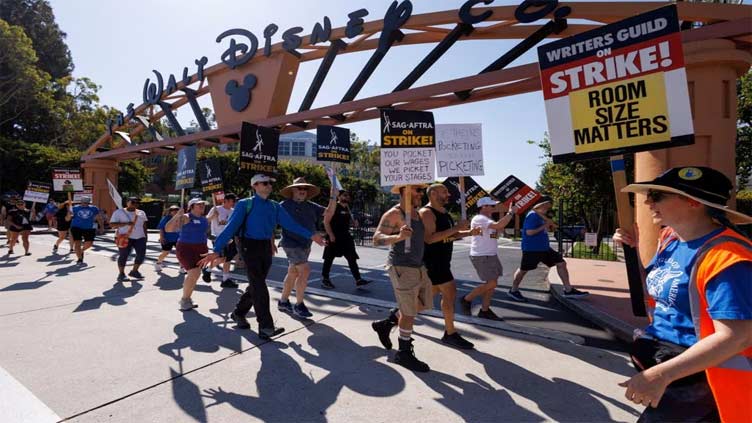 Striking Hollywood writers and top studio executives met for a third straight day on Friday, ending with a decision to continue talks on Saturday as they try to end a work stoppage that has shut down film and TV production for months.
While workers across the entertainment industry waited for word of the outcome, no agreement was announced as the strike reached its 144th day.
The WGA said in a statement early on Saturday that the two sides would meet again on Saturday.
Walt Disney CEO Bob Iger, Netflix Co-CEO Ted Sarandos, Warner Bros Discovery CEO David Zaslav and Donna Langley, chairman of Comcast's NBCUniversal Studio Group, took part in the talks with the Writers Guild of America (WGA) for a third day.
Representatives for the Alliance of Motion Picture and Television Producers, which represents the studios, had no comment.
While the two sides met, union members turned out in large numbers in response to an appeal from WGA negotiators on Thursday to flood picket lines outside the studios.
In the crowd outside Netflix on Friday was "Mad Men" creator and writer Matthew Weiner, who like others voiced optimism that the recent talks signaled progress was being made.
"I'm hopeful," Weiner said of the possibility that the strike could be coming to an end. "I would like to go back to work and I would like to start mending these relationships."
Roughly 11,500 WGA members walked off the job in May, demanding higher pay and residuals in the streaming TV era plus limits around the use of artificial intelligence.
Producer and WGA member Al Septien, also picketing outside Netflix on Friday, said he wanted to get back to work, but only under the right terms.
"We've been out here a long time. We don't want to fold for a less-than-fair and good contract for the writers," he said.
The SAG-AFTRA actors union also is on strike after walking off the job in July.