BBC tax raids put India press freedom in spotlight
Just weeks after the BBC aired a documentary examining Indian Prime Minister Narendra Modi's role in deadly 2002 sectarian riots, tax inspectors descended on the broadcaster's offices.
Modi's Hindu nationalist Bharatiya Janata Party says the two are not connected, but rights groups say the BBC raids this week show the parlous state of press freedom in the world's biggest democracy.
News outlets that publish unfavourable reporting find themselves targeted with legal action, while journalists critical of the government are harassed and even imprisoned.
The three-day lockdown of the BBC's offices in New Delhi and Mumbai is the latest of several similar "search and survey" operations against media houses.
"Unfortunately, this is becoming a trend, there is no shying away from that," Kunal Majumdar of the Committee to Protect Journalists told AFP.
At least four Indian outlets that had critically reported on the government were raided by tax officers or financial crimes investigators in the past two years, he said.
As with the BBC, those outlets said officials confiscated phones and accessed computers used by journalists.
"When you have authorities trying to go through your material, go through your work, that's intimidation," Majumdar added.
"The international community ought to wake up and start taking this matter seriously."
India has fallen 10 spots to 150th on the World Press Freedom Index, compiled by Reporters Without Borders, since Modi took office in 2014.
Journalists have long faced harassment, legal threats and intimidation for their work in India but more criminal cases are being lodged against reporters than ever, according to the Free Speech Collective.
Criminal complaints were issued against a record 67 journalists in 2020, the latest year for which figures are available, the local civil society group reported.
Ten journalists were behind bars in India at the start of the year, according to Reporters Without Borders.
Once arrested, reporters can spend months or even years waiting for the cases against them to proceed through the courts.
'Why be afraid?'
The BBC documentary explored Modi's time as chief minister of Gujarat state during religious riots that killed at least 1,000 people, most of them minority Muslims.
The programme cited a British foreign ministry report claiming that Modi met senior police officers and "ordered them not to intervene" in anti-Muslim violence by right-wing Hindu groups.
The two-part series featured a BBC interview with Modi shortly after the riots, in which he was asked whether he could have handled the matter differently.
Modi responded that his main weakness was not knowing "how to handle the media".
"That's been something he has been taking care of since," Hartosh Singh Bal, the political editor of India's Caravan magazine, told AFP.
"That sums up his attitude."
The BBC documentary did not air in India but provoked a furious response from the government, which dismissed its contents as "hostile propaganda".
Authorities used information technology laws to ban the sharing of links to the programme in an effort to stop its spread on social media.
Gaurav Bhatia, a BJP spokesman, said this week's raids on the BBC offices were lawful and the timing had nothing to do with the documentary's broadcast.
"If you have been following the law of the country, if you have nothing to hide, why be afraid of an action that is according to the law," he told reporters.
'Misogynistic and sectarian attacks'
Unfavourable reporting in India can prompt not only legal threats from the government, but a frightening backlash from members of the public.
"Indian journalists who are too critical of the government are subjected to all-out harassment and attack campaigns by Modi devotees," Reporters Without Borders said last year.
Washington Post columnist Rana Ayyub has been a persistent target of Modi supporters since conducting an undercover investigation that alleged government officials were implicated in the 2002 Gujarat riots.
She has been subjected to an online disinformation barrage, including doctored tweets suggesting she had defended child rapists and a report falsely announcing her arrest for money laundering.
UN-appointed experts singled out her case last year and said she had endured "relentless misogynistic and sectarian attacks".
They also said Ayyub had been targeted by Indian authorities with various forms of harassment, including the freezing of her bank accounts over tax fraud and money laundering allegations.
"I am witnessing a depravity daily that I had not witnessed before," Ayyub told AFP.
Burnt copies of a book she authored had been sent to her home in Mumbai and someone threatened to gang-rape her in front of her family, she said.
"They are emboldened," she added, "knowing that nobody will take action against them."
India formulate security plan for World Cup 2023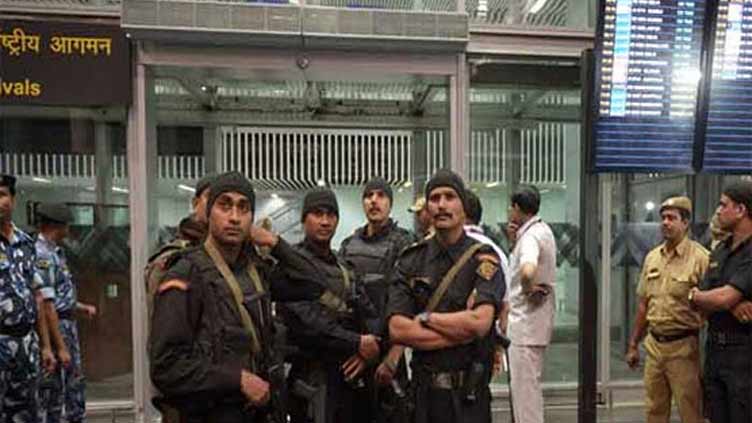 India have chalked out a comprehensive plan for multi-layer security and management of traffic for the upcoming ICC Men's World Cup 2023.
A security official told Indian media that arrangements had been made for smooth influx of fans into the stadiums and maintain uninterrupted traffic flow on roads.
He said multi-layer security plan had been designed for the mega event, adding that a communication system would also be established for seamless coordination between security agencies and local cricket association.
The security teams would ensure the safe movement of teams from hotel to stadium and back by creating secure pathways.
As several stadiums, including Pune, are situated at a considerable distance from the city, seamless arrangements have been made to handle the logistical challenge in an effective way.
Commissioner of Pimpri Chinchwad police Vinoy Kumar Choubey said told Indian media, "We will be putting in place a multi-layer security cover in and around the stadium. A detailed plan for the same is in the making.
"Each layer will have a specific purpose and a pre-decided number of personnel and officers will be tasked to secure each layer. A communication channel has been established between the MCA office bearers and our team."
South Korea opposition leader ends 24-day hunger strike
South Korea's opposition leader ended a 24-day hunger strike on Saturday, a party spokesperson said, two days after parliament voted to let prosecutors serve an arrest warrant against him for alleged bribery.
Lee Jae-myung, leader of the Democratic Party of Korea, will maintain a schedule including court attendance while hospitalised for the time being, the spokesman told reporters.
Prosecutors this month sought the warrant in an investigation into bribery allegations concerning a development project. Prosecutors accuse Lee of asking a company to illegally transfer $8 million to North Korea when he was the governor of Gyeonggi Province.
He is also accused of breaching his duty over losses of 20 billion won ($15 million) by a municipal development corporation when he was mayor of Seongnam city.
Lee, who lost South Korea's presidential election to conservative Yoon Suk Yeol last year, has denied wrongdoing, calling the allegations "fiction" and a "political conspiracy".
He began his protest on Aug. 31, citing the government's economic mismanagement, threats to media freedom and the failure to oppose Japan's release of wastewater from the wrecked Fukushima nuclear plant, among other reasons.
Thursday's surprise vote by parliament, controlled by Lee's party, has caused an uproar among his supporters.
Police on Saturday detained a man in his 40s who had posted the names of more than a dozen lawmakers outside Lee's party faction, writing "gotta search for the sniper rifle at home", said an official with the Gyeonggi Nambu Provincial Police. Police will seek an arrest warrant against him for intimidation, the official said.
South Korea is to hold parliamentary elections in April.
Landslide causes large chunk of Swedish motorway to collapse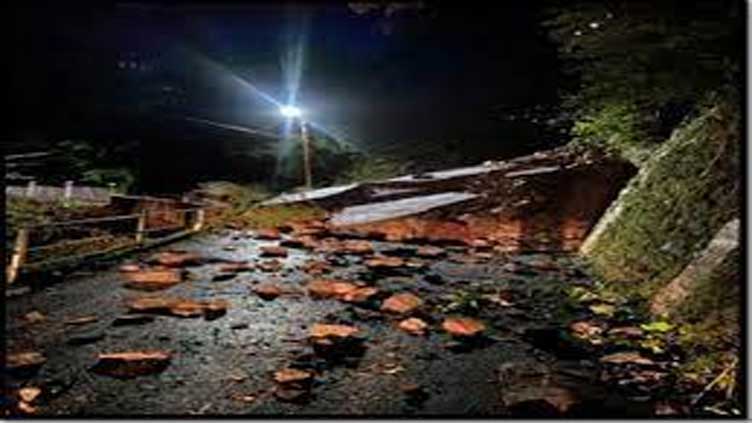 A large chunk of a motorway in southwest Sweden collapsed overnight, causing three people to be taken to hospital with light injuries, police said on Saturday.
The landslide damaged the motorway between Sweden's second-biggest city Gothenburg and Norway's capital Oslo, near the small town of Stenungsund, around 50 km north of Gothenburg on Sweden's west coast.
"The landslide has affected an area of around 100 x 150 meters, around ten vehicles, a wooded area, and a business area with a gas station and a fast food restaurant," the Gothenburg Rescue Services said.
"A number of people have been helped out of vehicles in the slide area with the help of fire personnel and a helicopter," they said. Several cars and one truck had fallen into holes and cracks caused by the landslide, Swedish news agency TT reported.
A rescue services spokesperson told public broadcaster SVT all people in the vehicles had been helped out. The rescue services said specially trained staff and search dogs would now search the area, and that further slides could not be ruled out.