ICC revenue model threatens growth of game, say associate members
Cricket's cash-starved associate member nations fear the proposed new international revenue distribution model, which heavily favours the game's superpowers, could potentially stall the growth of the game.
The International Cricket Council (ICC) has proposed a new revenue sharing model for the 2024-27 cycle to be voted on at its July board meeting in Durban.
According to figures leaked to Cricinfo, cricket's financial engine India would alone claim 38.5%, primarily in recognition of its contribution to the commercial revenue pot.
The 12 full members of the ICC would collectively take 88.81% with the rest distributed among 94 associate members.
The ICC has not commented on the figures, though general manager Wasim Khan said on Monday all members would get more money under the proposed model than in the past.
Pakistan have already made clear their opposition to the model in its current shape and resentment is rumbling among other, less developed, cricketing nations.
Sumod Damodar, one of the three associate member representatives on the ICC Chief Executives' Committee, said the proposal would not meet the needs of associate members.
"If what is being proposed and discussed is likely to be the outcome then, as an associate member representative, I would be (disappointed)," he told Reuters.
"There are numerous practical reasons why it would be inadequate for associate members."
Damodar, vice chairman of Botswana's board, said associate members who have earned one-day international (ODI) status need more money to sustain their high-performance programmes, while the others need cash to bridge the gap.
Citing the rapid rise of Nepal in men's cricket and Thailand in the women's game, Damodar said more countries would step up if they were given the required financial support.
Vanuatu Cricket Association Chief Executive Tim Cutler said the proposed model would only accentuate the inequality between cricket's haves and have-nots.
"The new model is now even more heavily weighted towards the bigger cricketing nations, and there is a risk that the proposed changes will exacerbate this imbalance, putting the future of the game at further risk," Cutler told Reuters.
"The sad reality is, cricket will not grow beyond its current corners of the world … if the allocation of the game's global funds aren't more equally allocated with a view to actually growing the game."
With full members having 12 of the 17 total votes on the ICC board, Cutler said diverting funds away from themselves, or making independent decisions for the good of the game, would be like "turkeys voting for Christmas".
The ICC did not respond to a request for comment when asked about the concerns of the associate members.
'STRONGER AND RICHER'
Former ICC President Ehsan Mani said there was a lack of vision at the governing body in its approach to developing cricketing nations, despite the huge commercial potential of some of them.
"One of the biggest risks for global cricket is its over-dependence on one country, India, for a major part of the revenues generated," the former Pakistan Cricket Board chairman told Reuters.
"Countries like the USA and the Middle East and, in longer term, China would bring enormous benefits to the ICC, its members and the global game. World cricket would be stronger and richer for it."
For Mani, India grabbing the lion's share of ICC revenues "makes no sense" and he advocated equal shares for all full members.
"World cricket needs a strong West Indies, South Africa, Sri Lanka, Bangladesh and Pakistan," he added.
"Cricket in Zimbabwe has suffered due to lack of funds as have Ireland and Afghanistan. Lack of investment in some of these countries will make the game unsustainable and world cricket will be poorer for it."
Bangladesh name Najmul captain for third New Zealand ODI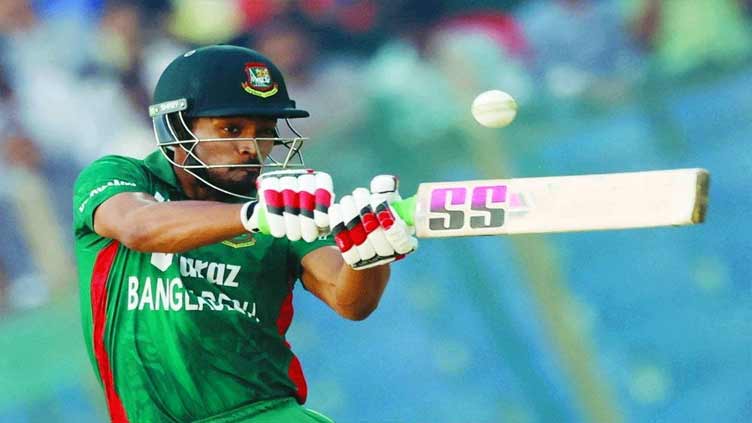 Bangladesh named batsman Najmul Hossain Shanto captain for the third one-day international against New Zealand and brought several senior players back.
Mushfiqur Rahim, Mehidy Hasan Miraz, Taskin Ahmed, and Shoriful Islam join Najmul for the must-win contest at the Sher-e-Bangla National Stadium in Dhaka on Tuesday.
New Zealand are leading the three-match series 1-0 thanks to their 86-run win in the second match on Saturday, the side's first win against Bangladesh in the country in nearly 15 years.
The first match was washed out by rain.
The Kiwis last beat Bangladesh in their own backyard in October 2008.
They then lost the next two series in 2010 and 2013, respectively, by 4-0 and 3-0.
Over that period, New Zealand's only ODI victory in Bangladesh came against South Africa in the 2011 World Cup quarter-final.
Bangladesh rested Liton Das, Tamim Iqbal, Khaled Ahmed, Soumya Sarkar, Mustafizur Rahman, and Tanzim Hasan, who all played in the second match against New Zealand.
Regular captain Shakib Al Hasan did not play any part of the series. In the absence of Shakib and Liton, Najmul is now set to become the 16th ODI captain for Bangladesh.
The series is the last for both teams ahead of the upcoming World Cup in India, which opens on October 5.
Squad: Najmul Hossain Shanto (capt), Tanzid Hasan Tamim, Zakir Hasan, Anamul Haque, Towhid Hridoy, Mahmudullah Riyad, Mushfiqur Rahim, Mehidy Hasan Miraz, Mahedi Hasan, Nasum Ahmed, Taskin Ahmed, Shoriful Islam, Hasan Mahmud, Rishad Hossain.
Naseem Shah likely to undergo shoulder surgery
Pakistan's pace icon Naseem Shah, who was injured in the match against India in the Asia Cup, is likely to undergo shoulder surgery.
The Pakistan Cricket Board (PCB) said Shah had been asked for the shoulder surgery following his medical examination and consultation with experts. It is expected that recovery of fast bowler will take four months.
Also Read: Naseem Shah bowls Indian girl over with 'charming look'
Earlier, Pakistan Cricket Team chief selector Inzamamul Haq had also mentioned the health of Shah while he was announcing the squad for the ICC World Cup.
Also Read: Naseem Shah does it again as Pakistan win last-over thriller against Afghanistan
Naseem Shah, who is not part of the World Cup 2023 squad expressed his dismay through his Tweet.
Taking to X (formerly known as Twitter), Shah mentioned that "With a heavy heart, I'm sharing that I will not be part of this amazing team that will be representing our beloved country. While I'm disappointed, I believe everything is in Allah's hands. InshahAllah will be on the field very soon."
Leather, willow and sunflowers: China gets to grip with cricket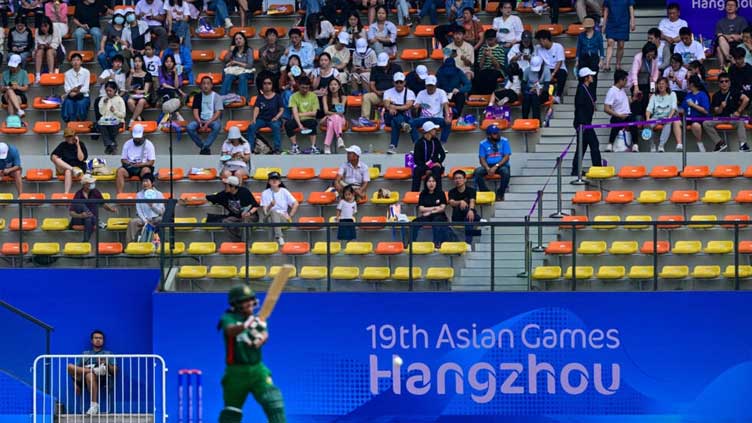 There's a reverential hush from the respectful crowd as Pakistan's Sadia Iqbal opens the bowling to Bangladesh's Shathi Rani in the Asian Games women's bronze medal match in Hangzhou.
The sound of leather on willow echoes around the purpose-built cricket ground, which until recently was full of sunflowers.
The atmosphere is more village green than the fever pitch of, say, Pakistan's Gaddafi Stadium, but the few hundred spectators are fully engaged — even if many admit to never seeing the game before.
Almost entirely Chinese, the crowd "oohs and aahs" and clap when a wicket falls, cheer every boundary and then look bewildered when a loud lbw appeal pierces the serenity of the Zhejiang University of Technology (ZJUT) Cricket Field.
"I didn't ever see cricket before so I was interested to know more about this sport," said spectator Huang Dapeng, who runs his own business in Hangzhou. "I'm starting to understand it a little, but I am really enjoying it anyway." A few have some knowledge of the game and seem captivated.
"I travelled to Sri Lanka before and a friend invited me to watch cricket, so I became interested," said Liang Xiaoqian, a travel agent. "When I heard it was in the Asian Games I wanted to learn more about this game," she added, ahead of Monday afternoon's final between India and Sri Lanka.
"I am enjoying watching. I will be supporting Sri Lanka in the gold medal match." Others are there just because it is the Asian Games and they want to watch sport, any sport. "It's the only Asian Games tickets we could get," said a smiling Jeff Wang, an engineer who was sitting in the stand with his father Wang Hang.
"It's my first time to watch cricket. It's unknown to me before, I don't really know what is going on. "But I did hear this game is very famous in South Asia."