3rd man charged in 2002 shooting death of Run-DMC star Jam Master Jay
A third man has been charged in the 2002 shooting death of Run-DMC star Jam Master Jay, prosecutors said Tuesday, marking the latest movement in a case that languished for years.
Federal prosecutors in the Eastern District of New York filed a superseding indictment on Tuesday, charging Jay Bryant, 49, in the death of Jason "Jay" Mizell, known professionally as Jam Master Jay.
Two other men, Ronald Washington and Karl Jordan Jr., had previously been indicted in August 2020 for the death of Jay. The hip-hop trailblazer was shot in the head in his studio on Oct. 30, 2002.
Bryant's attorney, César de Castro, said in an email that they had just learned of the charges.
"Securing an indictment in a secret grand jury, applying an extremely low burden of proof, is one thing. Proving it at trial is another matter," he said.
Bryant, from Queens, was in custody already on unrelated federal drug charges.
At the time the other two men were indicted, authorities said Jay's death involved a drug deal gone bad. In a letter filed with the court on Tuesday, prosecutors said Bryant and the two other men entered the building that evening, and then fled after the shooting. They said Bryant was seen going into the building, and his DNA was recovered at the scene.
Jay was in Run-DMC with Joseph "Run" Simmons and Darryl "DMC" McDaniel in the early 1980s. The group helped bring hip-hop music into the mainstream. Run DMC's hits include "King of Rock," "It's Tricky" and a remake of Aerosmith's "Walk This Way."
For years, Jay's death lingered as a cold case, with witnesses reluctant to speak up despite reward money being offered.
Fiza Ali had to cry to get payment of her work in industry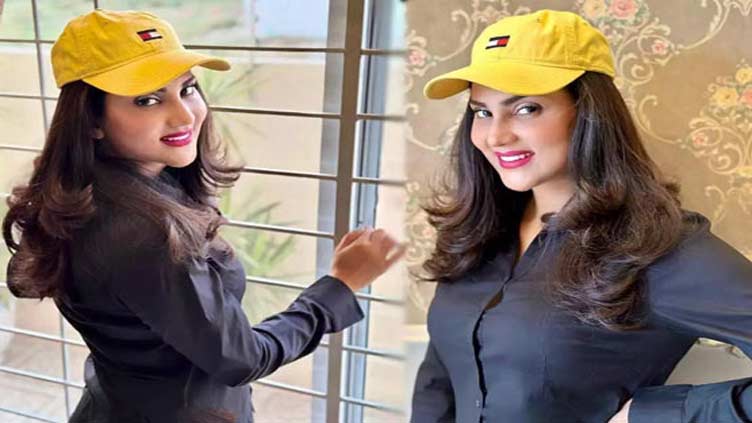 Renowned Pakistani actor Fiza Ali faced really difficult time in the showbiz industry.
In her latest interview, the actor revealed that she had to cry to get her due payment in this industry.
Fiza extensively talked about the highs and lows of her showbiz career in the interview.
"I can still remember the days when my mother got ill and I had to beg to get my payment of my work," the actor said.
She added that she sold out her flat and managed the treatment of her mother. Her mother was a cancer patient and she needed money for treatment.
Peter Hawkings offers slinky designs in Tom Ford debut at Milan Fashion
British designer Peter Hawkings made his Tom Ford debut at Milan Fashion Week while offering an array of sleek suits, slinky dresses and towering stilettos for women next summer.
Models wore fitted trouser suits as well as jackets paired with tiny matching shorts, figure-hugging long frocks and short leather dresses.
There were also velvet suits, unbuttoned silky shirts and tasselled dresses and skirts.
Show notes said Hawkings took inspiration for the Summer 2024 collection from late Detroit-born Black supermodel Donyale Luna, who was a muse for artist Andy Warhol and photographer Richard Avedon.
No deal yet as Hollywood writers, studios talk for third straight day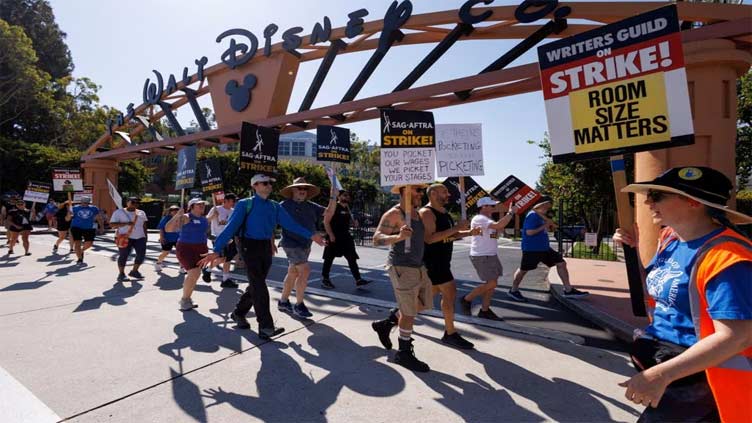 Striking Hollywood writers and top studio executives met for a third straight day on Friday, ending with a decision to continue talks on Saturday as they try to end a work stoppage that has shut down film and TV production for months.
While workers across the entertainment industry waited for word of the outcome, no agreement was announced as the strike reached its 144th day.
The WGA said in a statement early on Saturday that the two sides would meet again on Saturday.
Walt Disney CEO Bob Iger, Netflix Co-CEO Ted Sarandos, Warner Bros Discovery CEO David Zaslav and Donna Langley, chairman of Comcast's NBCUniversal Studio Group, took part in the talks with the Writers Guild of America (WGA) for a third day.
Representatives for the Alliance of Motion Picture and Television Producers, which represents the studios, had no comment.
While the two sides met, union members turned out in large numbers in response to an appeal from WGA negotiators on Thursday to flood picket lines outside the studios.
In the crowd outside Netflix on Friday was "Mad Men" creator and writer Matthew Weiner, who like others voiced optimism that the recent talks signaled progress was being made.
"I'm hopeful," Weiner said of the possibility that the strike could be coming to an end. "I would like to go back to work and I would like to start mending these relationships."
Roughly 11,500 WGA members walked off the job in May, demanding higher pay and residuals in the streaming TV era plus limits around the use of artificial intelligence.
Producer and WGA member Al Septien, also picketing outside Netflix on Friday, said he wanted to get back to work, but only under the right terms.
"We've been out here a long time. We don't want to fold for a less-than-fair and good contract for the writers," he said.
The SAG-AFTRA actors union also is on strike after walking off the job in July.