PM Kakar accelerates consultations to form federal cabinet
Newly-appointed Caretaker Prime Minister Anwaarul Haq Kakar has accelerated consultations to form the interim cabinet.
According to media reports, the interim PM will keep his cabinet small, besides personally reviewing profiles of all the possible candidates. Sources quoted the prime minister Kakar as saying that he did not want to put extra burden on the country already suffering from economic woes.
PM Kakar has also wished that his protocol be kept to a minimum level, adding that he did not want to incur unnecessary expenses nor make people suffer. The media reports said names of caretaker ministers under consideration included former foreign secretary Jalil Abbas Jilani, former civil servant Shoaib Suddle, former Supreme
Court Bar Association (SCBA) president Ahsan Bhoon, former senator Sarfaraz Ahmed Bugti, and former police IG and acclaimed columnist Zulfiqar Ahmad Cheema.Moreover, former information minister Muhammad Ali Durrani is likely to be given the portfolio of the Ministry of Information, the reports said.
Apart from this, the names of Faisal Vawda, Major (retd) Khurram Hameed Rokhri, Shahid Afridi, Qari Sadaqat Ali, Hafeez Sheikh, Ahad Cheema, Mushtaq Sukhaira, Absar Alam, Salim Safi and Hamid Mir are also being considered for the caretaker government cabinet.
According to sources, the names of Zulfikar Cheema, Shamshad Akhtar, Raza Baqir, Ashtar Ausaf, Jugnu Mohsin, Ayesha Raza Farooq and Brigadier Muzaffar Ranjha are also being considered as ministers in the caretaker cabinet.
A day earlier, Kakar — a former senator and a leader of the Balochistan Awami Party (BAP) — took oath as the eighth caretaker prime minister of Pakistan to see the country through to the general elections which are due in months.
Reports said Principal Secretary to Prime Minister (PSPM) Dr Syed Tauqir Hussain Shah, former advisor to PM Ahad Cheema, and joint secretary Mohib Ali had been retained by the interim PM. Meanwhile, sources said Arshad Muneer Khan, who was promoted to grade-21, would be posted as principal information officer (PIO).
Military Secretary (MS) to Prime Minister Brigadier Tajdeed Mumtaz would also continue to perform his duties. Deliberations for the caretaker federal cabinet will start today (Tuesday) with a likelihood of it being announced later this week, reports said.
Nawaz left Pakistan with govt permission, it wasn't a jailbreak: Solangi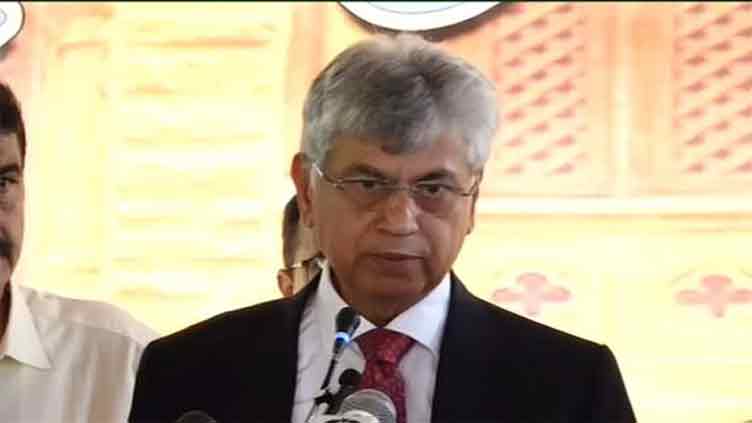 Former prime minister Nawaz Sharif had flown abroad after getting permission from the court and the government, not due to jailbreak, said Murtaza Solangi – the caretaker information minister – who added that he would be treated according to law and constitution on his return to Pakistan.
The minister remarked some people were confused on the issue of elections and spreading confusion a business for some others. The caretaker government had no confusion on the issue of elections, he added
Solangi, who visited the Karachi Press Club, told media persons on Saturday that Nawaz was a three-time prime minister and he had no knowledge of which court the PML-n supremo would move after his return.
Replying to various questions on the subject, the caretaker information minister said he didn't want to speculate as it was Nawaz who would have to answer such queries.
As the minister faced a flurry of questions about the elections, he again made it clear that the caretaker setup would give equal opportunities to all the registered political parties for taking part in the electoral process.
Solangi reiterated that the caretaker government would fulfil its constitutional responsibilities and provide all the available resources to the Election Commission for conducting the exercise.
When asked about the rupee appreciation and the fuel prices, Solangi said the incumbent setup had no role in pricing mechanism which was linked to the rates in global markets.
However, he added, that there were enough chances of reduction in petroleum products' rates due to the gains made by the local currency. People would get some benefit of reduction in the value of the dollar, Solangi said.
The minister noted that power theft burdened other consumers and recovering the amount from them through their monthly system was unjustified – a mechanism which, he said, should be changed.
Solangi said the interim setup was aiming at stabilising the national economy while ensuring that Pakistan didn't slide towards default and political temperature was cooled down. Legislation wasn't their prerogative but would do everything reduce the current problems, he added.
CTD arrests terrorist of banned outfit in Jamshoro IBO
A team of Hyderabad Counter-Terrorism Department (CTD) on Friday arrested one alleged terrorist associated with a banned outfit during an operation in Jamshoro, Dunya News reported.
According to a CTD spokesperson, a CTD team conducted an Intelligence-based-operation (IBO) in Jamshoro and arrested a terrorist belonging to banned organisation.
He also informed that the arrested terrorist was involved in providing funds to terrorist organization.
The spokesperson further informed that a 30-bore pistol, funding receipts and other evidence have been recovered from the arrested terrorist. He said that further investigation is ongoing.
Mother, son killed in road accident near Sheikhupura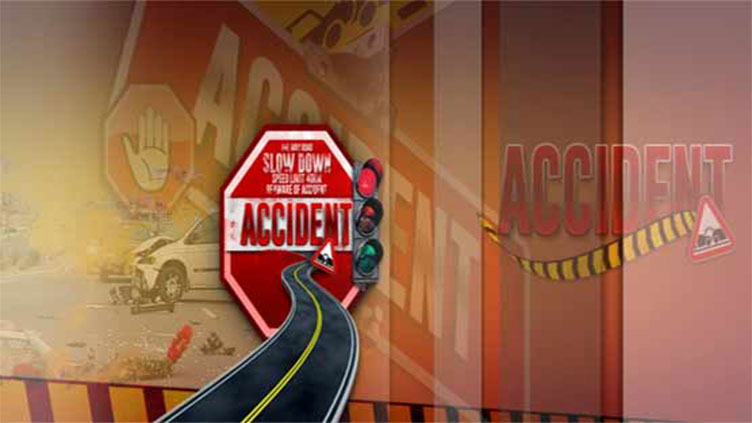 A woman and her son were killed and two other children were wounded when the motorcycle they were riding on was hit by a dumper near Sheikhupura on Friday night,
According to details, the accident occurred in Farooqabad area near Sheikhupura where a rashly driven dumper hit a motorcycle, killing a woman and her son on the spot and injuring two other children.
Police and rescue teams reached the spot and shifted the dead and injured to hospital.