Geopolitics, economic slowdown: US business optimism about China outlook at record low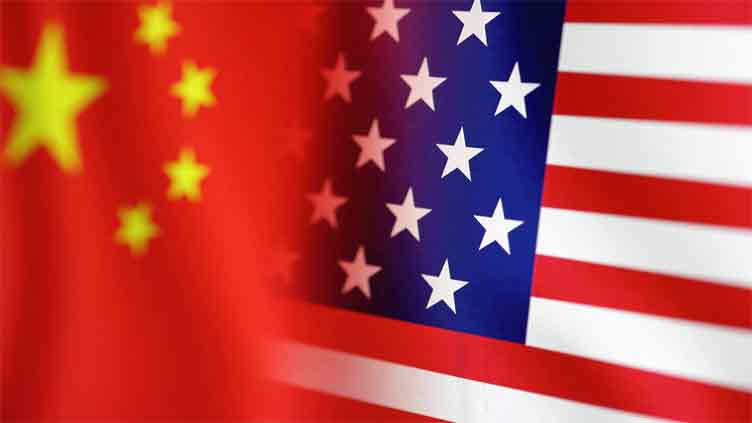 Geopolitics and a slowing economy are fuelling pessimism among US businesses operating in China, with the proportion of firms optimistic about their five-year outlook in the country falling to a record low, a survey released on Tuesday said.
Even after the ending of COVID curbs, which weighed heavily on both revenues and sentiment in 2022, the percentage of surveyed US firms optimistic about the five-year China business outlook fell to 52 per cent, according to the annual survey published by American Chamber of Commerce (AmCham) in Shanghai.
This was the lowest level of optimism reported since the AmCham Shanghai Annual China Business Report was first introduced in 1999.
"Frankly, if there was one thing that surprised me about the survey this year it was that number," said AmCham Shanghai Chairman, Sean Stein. "By the time we did this year's survey a lot of the illusions had fallen away that we would see a sustained rebound in economic growth (post-COVID)."
Geopolitics remained a major concern for many firms, with US-China tensions cited as a top business challenge by 60pc of the survey's 325 respondents, equal to the number who pointed to China's economic slowdown as a top challenge.
Concern over the transparency of China's regulatory environment also grew, with one third reporting that policies and regulations towards foreign companies had worsened in the past year, though many respondents pointed to United States government policy rather than China's when asked about pressure to decouple.
Companies have been at the centre of deteriorating relations between the two countries for several years. China has criticised US efforts to block China's access to advanced technology and US firms have expressed concern about fines, raids and other actions that make doing business in China risky.
Last month, US Commerce Secretary Gina Raimondo said during a visit to China that US companies have complained to her that China has become "uninvestible".
Geopolitical tensions were also cited as the top risk to China's future economic growth in the AmCham report, with improved US-China relations the number one factor respondents said would improve their industry's prospects in China.
AmCham's Stein said that the survey had been conducted prior to Raimondo's visit and, since then, he believed companies had begun to reconsider whether they had been "too pessimistic that there wasn't any way to get out of a constant downward slide (in US-China relations)".
A larger percentage of firms, 40pc, up from 34pc last year, are currently redirecting or looking to redirect investment that had been earmarked for China, mainly to Southeast Asia.
This echoed a report published by Rhodium Group last week, which said that India, Mexico, Vietnam and Malaysia were receiving the vast majority of investment U.S. and European firms were shifting away from China.
Oil inches up, all eyes on OPEC+ meeting
Oil inches up, all eyes on OPEC+ meeting
Oil prices were little changed on Thursday as investors eagerly awaited the outcome of an anticipated OPEC+ meeting that could lead to deeper supply cuts in 2024.
Brent crude futures for January climbed 70 cents to $83.80 a barrel by 0935 GMT, on subdued volumes given the contract is meant to expire today. The more active February contract was up 58 cents at $83.46 a barrel.
Meanwhile, US West Texas Intermediate crude futures crept up 55 cents to $78.41 a barrel.
The OPEC+ group, which includes the Organization of Petroleum Exporting Countries and allies including Russia, is expected to hold virtual meetings on Thursday to discuss additional production cuts that could range between 1 million to 2 million barrels per day (bpd) in early 2024.
The meeting, being held on the same day as global leaders gather in Dubai for the U.N. climate conference, was originally scheduled for last week but was deferred due to disagreements over output quotas for African producers.
Implementing additional cuts will send prices higher in the immediate future but long term, their impact will be "dubious", said Tamas Varga of oil broker PVM.
Compliance will be an issue, and the global oil balance is probably much less tight than OPEC estimates, he said, citing the latest commercial inventory data out of the United States and the stubbornly high-interest rates in many major economies that are likely to dampen oil demand.
The US Energy Information Administration on Wednesday reported a surprise build in US crude oil stocks last week, with inventories up by 1.6 million barrels, compared with analysts' expectations in a Reuters poll for a 933,000-barrel drop.
But oil prices on Wednesday shrugged off the data with all eyes on the OPEC+ meeting, analysts said.
Adding to the pessimism on the demand side are China's persisting economic troubles, embodied in the latest factory data published on Thursday, which showed contraction for a second straight month in November.
216 illegal gas connections cut, Rs69m fine imposed on violators
216 illegal gas connections cut, Rs69m fine imposed on violators
The Sui Northern Gas Pipelines Limited (SNGPL) conducted raids in Punjab, Khyber Pakhtunkhwa, and Islamabad, resulting in the disconnection of 216 connections.
More than 287 under-billing cases were proceeded against and a substantial fine of Rs69 million was imposed.
In Lahore, the regional team disconnected 38 connections for illegal gas use, along with 14 connections using compressors.
Multan witnessed the disconnection of four connections for illegal gas use, processing 109 under-billing cases, and levying a fine of Rs0.14 million against the under-billing.
In Sheikhupura, 43 connections were disconnected for illegal use, five for compressor use, and 46 under-billing cases were processed, resulting in a fine of Rs4.52 million.
Peshawar and Karak reported 62 disconnections for direct and illegal gas use. Three FIRs were lodged against the gas pillagers.
Also Read: SNGPL disconnects 212 gas for gas theft
In Bahawalpur, 13 connections were disconnected while the crackdown was extended to Sahiwal, Faisalabad, Gujrat, and Sialkot.
Inclusion of non-filers to tax net will reduce circular debt: Miftah
Inclusion of non-filers to tax net will reduce circular debt: Miftah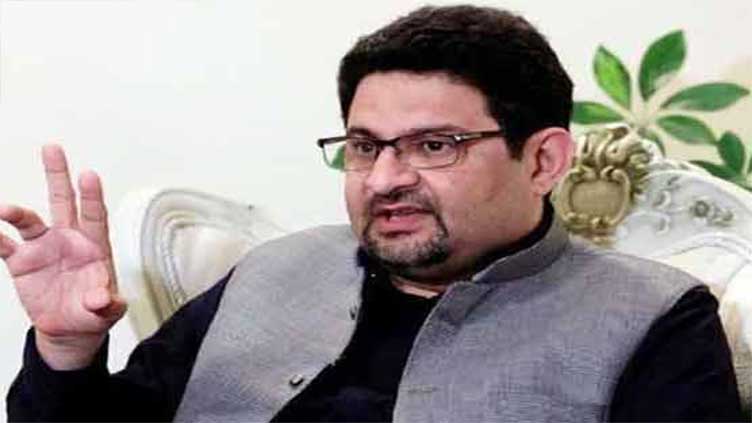 Former federal finance minister Miftah Ismail has stressed the need for including non-filers in the tax net to reduce the circular debts.
He expressed these views while talking to Dunya News programme "Dunya Kamran Khan Kay Sath".
During the interview, the former FinMin expressed concerns over the soaring electricity prices, urging a reduction in distribution companies' line losses to alleviate the burden on consumers.
He underscored the value of maintaining a positive relationship with the IMF.
According to Ismail, the priority should be given to curbing inflation along with focusing on increasing GDP.
He lauded efforts made by Dr Shamshad Akhtar and her team in managing IMF affairs.
Ismail stressed the need for financial stability and relief for the citizens.