China plays down Blinken's canceled visit over balloon
China played down the cancellation of a visit by U.S. Secretary of State Antony Blinken after a large Chinese balloon suspected of conducting surveillance on U.S. military sites roiled diplomatic relations, saying that neither side had formally announced any such plan.

"In actuality, the U.S. and China have never announced any visit, the U.S. making any such announcement is their own business, and we respect that," China's Ministry of Foreign Affairs said in a statement Saturday morning.

Blinken was due to visit Beijing on Sunday for talks aimed at reducing U.S.-China tensions, the first such high-profile trip after the countries' leaders met last November in Indonesia. But the U.S. abruptly canceled the trip after the discovery of the huge balloon despite China's claim that it was merely a weather research "airship" that had blown off course.

The Pentagon rejected that out of hand — as well as China's contention that the balloon was not being used for surveillance and had only limited navigational ability.

Uncensored reactions on the Chinese internet mirrored the official government stance that the U.S. was hyping up the situation.
Many users made jokes about the balloon. Some said that since the U.S. had put restrictions on the technology that China is able to buy to weaken the Chinese tech industry, they couldn't control the balloon.
Others called it the "wandering balloon" in a pun that refers to the newly released Chinese sci-fi film called "The Wandering Earth 2."

Still others used it as a chance to poke fun at U.S. defenses, saying it couldn't even defend against a balloon, and nationalist influencers leapt to use the news to mock the U.S. One wrote wryly: "The U.S., because of the balloon incident, delays Blinken's visit to China."

Censorship was visible on the topic — the "wandering balloon" hashtag on Weibo was no longer searchable by Saturday evening.

"The U.S. is hyping this as a national security threat posed by China to the U.S. This type of military threat, in actuality, we haven't done this. And compared with the U.S. military threat normally aimed at us, can you say it's just little? Their surveillance planes, their submarines, their naval ships are all coming near our borders," Chinese military expert Chen Haoyang of the Taihe Institute said on Phoenix TV, one of the major national TV outlets.

The balloon was spotted earlier over Montana, which is home to one of America's three nuclear missile silo fields at Malmstrom Air Force Base, defense officials said.

President Joe Biden had declined to shoot down the balloon, following advice of defense officials who worried the debris could injure people below.

Meanwhile, people with binoculars and telephoto lenses tried to find the "spy balloon" in the sky as it headed southeastward over Kansas and Missouri at 60,000 feet (18,300 meters).

The Pentagon also acknowledged reports of a second balloon flying over Latin America. "We now assess it is another Chinese surveillance balloon," Brig. Gen. Pat Ryder, Pentagon press secretary, said in a statement.

China's Ministry of Foreign Affairs did not immediately respond to a question about the second balloon.

Blinken, who had been due to depart Washington for Beijing late Friday, said he had told senior Chinese diplomat Wang Yi in a phone call that sending the balloon over the U.S. was "an irresponsible act and that (China's) decision to take this action on the eve of my visit is detrimental to the substantive discussions that we were prepared to have."

China has denied any claims of spying, and said it is a civilian-use balloon intended for meteorology research. Experts have said that their response was feasible.

But analysts said the unexpected incident will not help the strained ties between the two countries, and particularly China's initial response where it said they could not control the balloon and "regretted" that it unintentionally entered U.S. space.

On Saturday, China's Ministry of Foreign Affairs again emphasized that the balloon's journey was out of its control and urged the U.S. to not "smear" it based on the balloon.
Wang said China "has always strictly followed international law, we do not accept any groundless speculation and hype.Faced with unexpected situations, both parties need to keep calm, communicate in a timely manner, avoid misjudgments and manage differences."

Alfred Wu, an associate professor at the National University of Singapore, said China's apology did not appear sincere.
"In the meantime, the relationship will not improve in the near future … the gap is huge."
India formulate security plan for World Cup 2023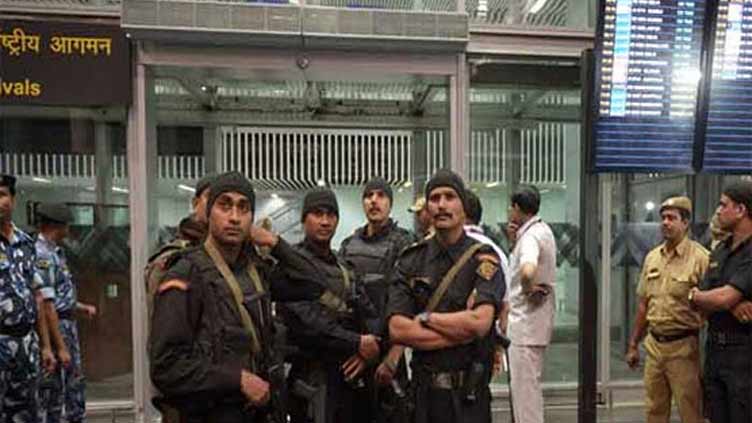 India have chalked out a comprehensive plan for multi-layer security and management of traffic for the upcoming ICC Men's World Cup 2023.
A security official told Indian media that arrangements had been made for smooth influx of fans into the stadiums and maintain uninterrupted traffic flow on roads.
He said multi-layer security plan had been designed for the mega event, adding that a communication system would also be established for seamless coordination between security agencies and local cricket association.
The security teams would ensure the safe movement of teams from hotel to stadium and back by creating secure pathways.
As several stadiums, including Pune, are situated at a considerable distance from the city, seamless arrangements have been made to handle the logistical challenge in an effective way.
Commissioner of Pimpri Chinchwad police Vinoy Kumar Choubey said told Indian media, "We will be putting in place a multi-layer security cover in and around the stadium. A detailed plan for the same is in the making.
"Each layer will have a specific purpose and a pre-decided number of personnel and officers will be tasked to secure each layer. A communication channel has been established between the MCA office bearers and our team."
South Korea opposition leader ends 24-day hunger strike
South Korea's opposition leader ended a 24-day hunger strike on Saturday, a party spokesperson said, two days after parliament voted to let prosecutors serve an arrest warrant against him for alleged bribery.
Lee Jae-myung, leader of the Democratic Party of Korea, will maintain a schedule including court attendance while hospitalised for the time being, the spokesman told reporters.
Prosecutors this month sought the warrant in an investigation into bribery allegations concerning a development project. Prosecutors accuse Lee of asking a company to illegally transfer $8 million to North Korea when he was the governor of Gyeonggi Province.
He is also accused of breaching his duty over losses of 20 billion won ($15 million) by a municipal development corporation when he was mayor of Seongnam city.
Lee, who lost South Korea's presidential election to conservative Yoon Suk Yeol last year, has denied wrongdoing, calling the allegations "fiction" and a "political conspiracy".
He began his protest on Aug. 31, citing the government's economic mismanagement, threats to media freedom and the failure to oppose Japan's release of wastewater from the wrecked Fukushima nuclear plant, among other reasons.
Thursday's surprise vote by parliament, controlled by Lee's party, has caused an uproar among his supporters.
Police on Saturday detained a man in his 40s who had posted the names of more than a dozen lawmakers outside Lee's party faction, writing "gotta search for the sniper rifle at home", said an official with the Gyeonggi Nambu Provincial Police. Police will seek an arrest warrant against him for intimidation, the official said.
South Korea is to hold parliamentary elections in April.
Landslide causes large chunk of Swedish motorway to collapse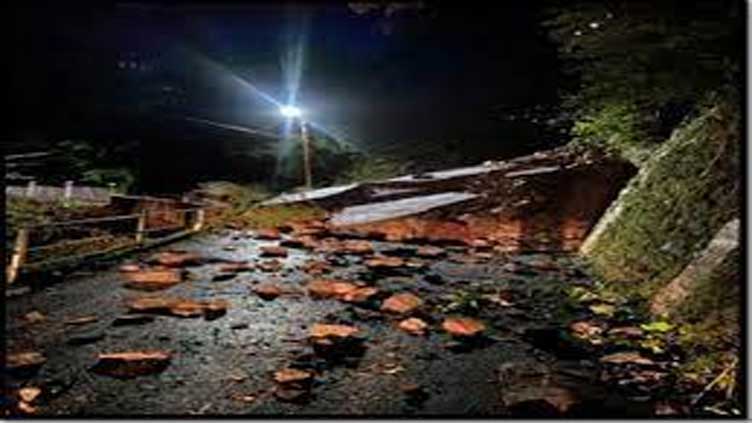 A large chunk of a motorway in southwest Sweden collapsed overnight, causing three people to be taken to hospital with light injuries, police said on Saturday.
The landslide damaged the motorway between Sweden's second-biggest city Gothenburg and Norway's capital Oslo, near the small town of Stenungsund, around 50 km north of Gothenburg on Sweden's west coast.
"The landslide has affected an area of around 100 x 150 meters, around ten vehicles, a wooded area, and a business area with a gas station and a fast food restaurant," the Gothenburg Rescue Services said.
"A number of people have been helped out of vehicles in the slide area with the help of fire personnel and a helicopter," they said. Several cars and one truck had fallen into holes and cracks caused by the landslide, Swedish news agency TT reported.
A rescue services spokesperson told public broadcaster SVT all people in the vehicles had been helped out. The rescue services said specially trained staff and search dogs would now search the area, and that further slides could not be ruled out.