In Channel, major resources track small boats
Fifteen months after 27 migrants drowned in the Channel, the efforts to prevent another tragedy are visible from the bridge of the French navy boat BSAM Rhone as it patrols on a cold February night.
The 70-metre warship is one of two extra vessels ordered late last year by the French government to join monitoring and rescue operations in the busy waters off the port of Calais from where most migrants leave for England.
On the night of February 9, it spent more than three hours shadowing a packed inflatable dinghy as it weaved between container ships and ferries in the inky blackness, heading for the lights of England on the horizon.
"Our job is to make sure it doesn't get hit," says Gaspard, the officer on watch, as he keeps an eye on the radar and makes sure his ship is a steady one kilometre (0.6 miles) behind the inflatable and its dozens of passengers.
A look-out checks regularly on its progress with infra-red binoculars.
Overhead, a surveillance plane from the European Union border force Frontex can be seen doing loops. A grey Belgian navy vessel stands on alert nearby.
Shortly after midnight, after a bone-chilling journey of around five hours in total, the dinghy crosses the international boundary and enters British waters.
Following the instructions passed on to them by people smugglers, someone on board makes an SOS call.
The powerful BSAM Rhone is being used to shadow tiny inflatables
The Volunteer, a UK Border Force vessel positioned nearby, then swoops in to pick them up, its powerful lights illuminating the gently rolling waves.
It's a familiar routine for the onlooking French.
"Once they're in British waters, they've reached their target," says captain Enoal Gabriel. "If they need saving while they're in French waters, then we're there and we take them back to France."
– 'Stop the boats' –
Around 46,000 asylum seekers crossed the Channel last year in this way — mostly Afghans, Iranians and Albanians.
This compared with almost none in 2017, before the seaborne route to Britain became the favoured option for migrants.
Around 8,000 were rescued in French waters.
The surge in numbers has left the British government vowing to stem the flow and the French determined not to see a repeat of the November 2021 tragedy that left 27 dead and a deep well of distrust between the neighbouring countries.
The number of migrants crossing the Channel has soared over the last five years
On that night, a dingy deflated near the international maritime boundary. Overwhelmed coastguard services on both sides passed the buck as people drowned.
The incident and four more deaths in late 2022 were the backdrop to the deployment of the 3,000-tonne BSAM Rhone, which is big and powerful enough to tow an aircraft carrier but is now being used to shadow tiny inflatables.
One of the 28 crewman on board grumbles privately that he can't wait until the French state follows through on plans to charter two private vessels to replace the sophisticated navy assets.
"We have lots of other missions we could be getting on with," he says, asking not to be named.
The monitoring and rescue operations have also drawn crossfire in Britain, where Prime Minister Rishi Sunak is weighing up radical new plans to "stop the boats".
He reportedly favours mass deportations as a deterrent but has not revived an idea of pushing migrant dinghies back into French waters which was once floated by former interior minister Priti Patel.
Some right-wing media have accused the French of "guiding" migrants to British waters.
Anti-immigration politicians also regularly describe UK Border Force vessels as acting like "a taxi service" by bringing them ashore.
– Policing –
France presently has six vessels in the Channel around Calais to monitor the dinghies, up from four at the end of last year.
Despite the wishes of hardliners in Britain, their role is not to intercept migrant boats — a task seen as too dangerous because of the risk of accidents.
French police patrol the rugged coastline around Calais day and night
All the efforts to stop the departures take place on the wide sandy beaches and rugged dunes of the French coast, where hundreds of police equipped with drones and night-vision binoculars run round-the-clock operations.
Improving UK-French relations after years of tensions meant Britain secured a deal in November to send British "observers" to join the French patrols.
London also agreed to pay another 72.2 million euros ($78 million) to cover some of the cost of French security operations and deploy an additional 350 people.
But Pierre Roques, coordinator at Calais migrant support charity Auberge des Migrants, says extra police won't make a difference to the number of boats.
"The coast is so huge. It won't stop people from leaving," he says.
India formulate security plan for World Cup 2023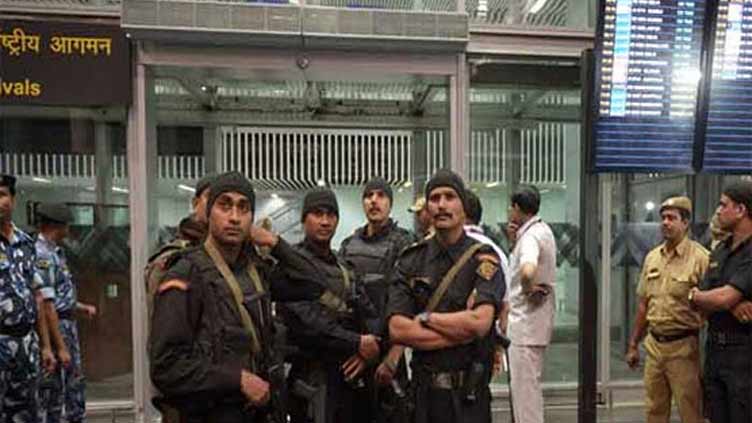 India have chalked out a comprehensive plan for multi-layer security and management of traffic for the upcoming ICC Men's World Cup 2023.
A security official told Indian media that arrangements had been made for smooth influx of fans into the stadiums and maintain uninterrupted traffic flow on roads.
He said multi-layer security plan had been designed for the mega event, adding that a communication system would also be established for seamless coordination between security agencies and local cricket association.
The security teams would ensure the safe movement of teams from hotel to stadium and back by creating secure pathways.
As several stadiums, including Pune, are situated at a considerable distance from the city, seamless arrangements have been made to handle the logistical challenge in an effective way.
Commissioner of Pimpri Chinchwad police Vinoy Kumar Choubey said told Indian media, "We will be putting in place a multi-layer security cover in and around the stadium. A detailed plan for the same is in the making.
"Each layer will have a specific purpose and a pre-decided number of personnel and officers will be tasked to secure each layer. A communication channel has been established between the MCA office bearers and our team."
South Korea opposition leader ends 24-day hunger strike
South Korea's opposition leader ended a 24-day hunger strike on Saturday, a party spokesperson said, two days after parliament voted to let prosecutors serve an arrest warrant against him for alleged bribery.
Lee Jae-myung, leader of the Democratic Party of Korea, will maintain a schedule including court attendance while hospitalised for the time being, the spokesman told reporters.
Prosecutors this month sought the warrant in an investigation into bribery allegations concerning a development project. Prosecutors accuse Lee of asking a company to illegally transfer $8 million to North Korea when he was the governor of Gyeonggi Province.
He is also accused of breaching his duty over losses of 20 billion won ($15 million) by a municipal development corporation when he was mayor of Seongnam city.
Lee, who lost South Korea's presidential election to conservative Yoon Suk Yeol last year, has denied wrongdoing, calling the allegations "fiction" and a "political conspiracy".
He began his protest on Aug. 31, citing the government's economic mismanagement, threats to media freedom and the failure to oppose Japan's release of wastewater from the wrecked Fukushima nuclear plant, among other reasons.
Thursday's surprise vote by parliament, controlled by Lee's party, has caused an uproar among his supporters.
Police on Saturday detained a man in his 40s who had posted the names of more than a dozen lawmakers outside Lee's party faction, writing "gotta search for the sniper rifle at home", said an official with the Gyeonggi Nambu Provincial Police. Police will seek an arrest warrant against him for intimidation, the official said.
South Korea is to hold parliamentary elections in April.
Landslide causes large chunk of Swedish motorway to collapse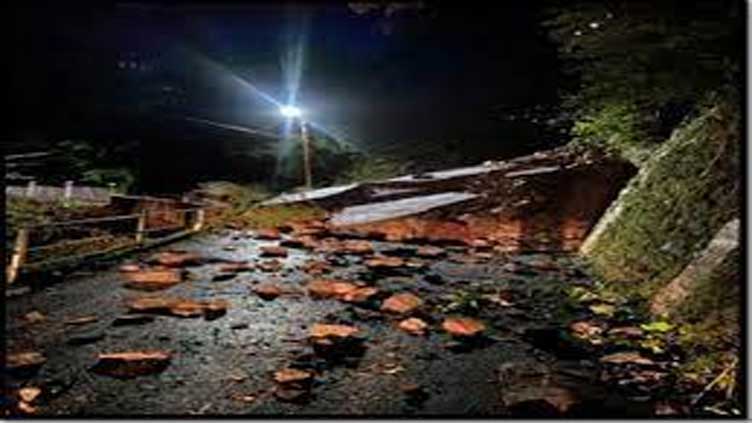 A large chunk of a motorway in southwest Sweden collapsed overnight, causing three people to be taken to hospital with light injuries, police said on Saturday.
The landslide damaged the motorway between Sweden's second-biggest city Gothenburg and Norway's capital Oslo, near the small town of Stenungsund, around 50 km north of Gothenburg on Sweden's west coast.
"The landslide has affected an area of around 100 x 150 meters, around ten vehicles, a wooded area, and a business area with a gas station and a fast food restaurant," the Gothenburg Rescue Services said.
"A number of people have been helped out of vehicles in the slide area with the help of fire personnel and a helicopter," they said. Several cars and one truck had fallen into holes and cracks caused by the landslide, Swedish news agency TT reported.
A rescue services spokesperson told public broadcaster SVT all people in the vehicles had been helped out. The rescue services said specially trained staff and search dogs would now search the area, and that further slides could not be ruled out.