Canada PM Trudeau, wife separate after 'navigating sunny days, heavy storms'
Canadian Prime Minister Justin Trudeau announced on Wednesday that he and his wife of 18 years, Sophie Gregoire-Trudeau, were separating.
In a post on Instagram, the prime minister said "that after many meaningful and difficult conversations, we have made the decision to separate."
A statement from his office added that the couple had signed "a legal separation agreement."
It said the public can expect to continue seeing them and their three children together as "they remain a close family" and both parents will be a "constant presence in their children's lives."
But they asked for privacy ahead of a family vacation scheduled for next week.
Trudeau and his wife, a former entertainment reporter, were childhood friends and reconnected in 2003 while cohosting a charity ball. They soon started dating and married in 2005 in Montreal.
They have three children together: Xavier, 15, Ella Grace, 14, and nine-year-old Hadrien.
The separation is the first for a Canadian prime minister since Trudeau's late father Pierre Trudeau, who split from Margaret Trudeau in the late 1970s and eventually divorced in 1984 during his final months in office.
In his 2014 memoir "Common Ground," the younger Trudeau recalled that the "dark drama" at home and his parents' eventual divorce had been hard on him.
His own breakup comes as Trudeau's ruling Liberals are struggling in the polls against the opposition Conservatives ahead of elections expected before the end of 2025.
Trudeau announced last week a major shakeup in his cabinet with the stated goal of strengthening his economic team ahead of that looming campaign.
This involved changing more than two-thirds of his political inner circle, with seven new recruits joining the cabinet and around 20 ministers reassigned to new roles.
Sophie Gregoire, 48, had been a constant presence at her 51-year-old husband's side at political events over the past decade, as he took the party from third place to form a government in 2015, and through two more winning ballots in 2019 and 2021.
But she has appeared in public less in recent years, at times lamenting the struggles of marriage, saying last year in a social media post that they had "navigated through sunny days, heavy storms and everything in between."
Trudeau himself has also hinted at difficulties, writing in his memoir: "Our marriage isn't perfect, and we have had difficult ups and downs, yet Sophie remains my best friend, my partner, my love. We are honest with each other, even when it hurts."
On their latest anniversary in May, Trudeau posted a photo online of the pair holding hands as they drove along a remote Canadian highway in a motor home, with the caption "Every mile of this journey together is an adventure. I love you Soph."
Nawaz left Pakistan with govt permission, it wasn't a jailbreak: Solangi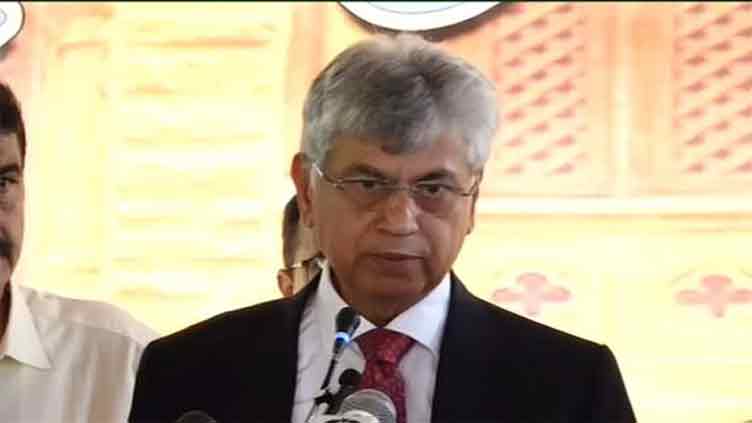 Former prime minister Nawaz Sharif had flown abroad after getting permission from the court and the government, not due to jailbreak, said Murtaza Solangi – the caretaker information minister – who added that he would be treated according to law and constitution on his return to Pakistan.
The minister remarked some people were confused on the issue of elections and spreading confusion a business for some others. The caretaker government had no confusion on the issue of elections, he added
Solangi, who visited the Karachi Press Club, told media persons on Saturday that Nawaz was a three-time prime minister and he had no knowledge of which court the PML-n supremo would move after his return.
Replying to various questions on the subject, the caretaker information minister said he didn't want to speculate as it was Nawaz who would have to answer such queries.
As the minister faced a flurry of questions about the elections, he again made it clear that the caretaker setup would give equal opportunities to all the registered political parties for taking part in the electoral process.
Solangi reiterated that the caretaker government would fulfil its constitutional responsibilities and provide all the available resources to the Election Commission for conducting the exercise.
When asked about the rupee appreciation and the fuel prices, Solangi said the incumbent setup had no role in pricing mechanism which was linked to the rates in global markets.
However, he added, that there were enough chances of reduction in petroleum products' rates due to the gains made by the local currency. People would get some benefit of reduction in the value of the dollar, Solangi said.
The minister noted that power theft burdened other consumers and recovering the amount from them through their monthly system was unjustified – a mechanism which, he said, should be changed.
Solangi said the interim setup was aiming at stabilising the national economy while ensuring that Pakistan didn't slide towards default and political temperature was cooled down. Legislation wasn't their prerogative but would do everything reduce the current problems, he added.
CTD arrests terrorist of banned outfit in Jamshoro IBO
A team of Hyderabad Counter-Terrorism Department (CTD) on Friday arrested one alleged terrorist associated with a banned outfit during an operation in Jamshoro, Dunya News reported.
According to a CTD spokesperson, a CTD team conducted an Intelligence-based-operation (IBO) in Jamshoro and arrested a terrorist belonging to banned organisation.
He also informed that the arrested terrorist was involved in providing funds to terrorist organization.
The spokesperson further informed that a 30-bore pistol, funding receipts and other evidence have been recovered from the arrested terrorist. He said that further investigation is ongoing.
Mother, son killed in road accident near Sheikhupura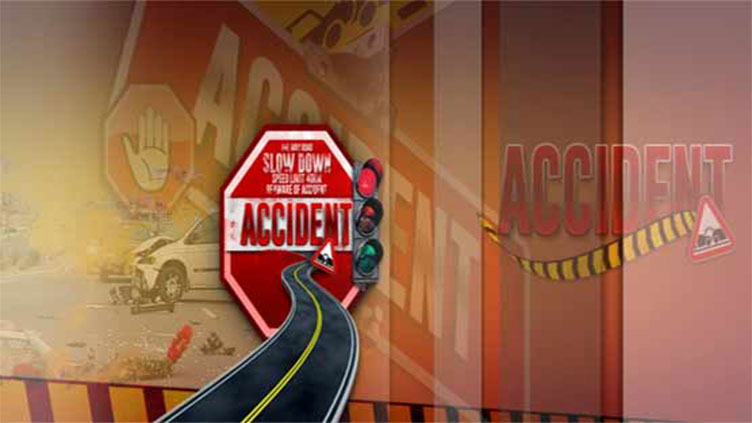 A woman and her son were killed and two other children were wounded when the motorcycle they were riding on was hit by a dumper near Sheikhupura on Friday night,
According to details, the accident occurred in Farooqabad area near Sheikhupura where a rashly driven dumper hit a motorcycle, killing a woman and her son on the spot and injuring two other children.
Police and rescue teams reached the spot and shifted the dead and injured to hospital.