India's top court hearing petitions challenging government's removal of Kashmir's special status
India's top court Wednesday began hearing a clutch of petitions challenging the constitutionality of the legislation passed by Prime Minister Narendra Modi's government in 2019 that stripped disputed Jammu and Kashmir's statehood, scrapped its separate constitution and removed inherited protections on land and jobs.
The five-judge constitutional bench that includes the Supreme Court's chief justice is simultaneously hearing a series of petitions challenging the special status granted to the region after its accession with newly independent India in 1947. Such petitions were filed before the 2019 changes.
The unprecedented move divided the region into two federal territories — Ladakh and Jammu-Kashmir, both ruled directly by the central government without a legislature of their own. The move's immediate implications were that the Muslim-majority region is now run by bureaucrats with no democratic credentials and lost its flag, criminal code and constitution.
"The case is before the country's top-most constitutional bench. We are optimistic as we know our case is very strong," said Hasnain Masoodi, a Kashmir-based Indian lawmaker who was one of the first petitioners challenging the Modi government's decision. He also served as a judge at Kashmir's high court.
"This constitutional framework provided a mechanism to be part of the Indian union. The abrogation was a betrayal and an assault on our identity," he said.
Masoodi, who is part of Kashmir region's largest political party, the National Conference, said the 2019 decision "violated every norm and mechanism" under India's constitution and its "gross violation in letter and spirit."
Soon after, Indian officials began integrating Kashmir into the rest of India with administrative changes enacted without public input. A domicile law rolled out in 2020 made it possible for any Indian national who has lived in the region for at least 15 years or has studied for seven years to become a permanent resident of the region. That same year, the government also eased rules for Indian soldiers to acquire land in Kashmir and build "strategic" settlements.
Indian authorities have called the new residency rights an overdue measure to foster greater economic development, but critics say it could alter the population's makeup.
Many Kashmiris worry that an influx of outsiders could alter the results of a plebiscite if it were to ever take place, even though it was promised under the 1948 United Nations resolutions that gave Kashmir the choice of joining either Pakistan or India.
The stunning mountain region has known little but conflict since 1947, when British rule of the Indian subcontinent divided the territory between the newly created India and Pakistan. Kashmiri Muslims launched a an independence movement in 1989, seeking unification with Pakistan or complete independence.
Most Muslim Kashmiris support the goal of uniting the territory, either under Pakistani rule or as an independent country. New Delhi accuses Pakistan of sponsoring independence freedom movement, a charge Islamabad denies. Tens of thousands of civilians, freedom fighters and government forces have been killed in the conflict.
Many Muslim ethnic Kashmiris view the 2019 changes as an annexation, while members of minority Hindu and Buddhist communities initially welcomed the move but later expressed fear of losing land and jobs in the pristine Himalayan region.
While deeply unpopular in Kashmir, the move resonated in much of India, where the Modi government was cheered by supporters for fulfilling a long-held Hindu nationalist pledge to scrap the restive region's special privileges.
In New Delhi's effort to shape what it calls "Naya Kashmir," or a "new Kashmir," the territory's people have, however, been largely silenced, with their civil liberties curbed, as India has shown no tolerance for any form of dissent.
Kashmir's press has also faced major difficulties. Many journalists in the region have since been intimated, harassed, summoned to police stations and sometimes arrested. The administration also implemented a new media policy that seeks to control reporting.
India formulate security plan for World Cup 2023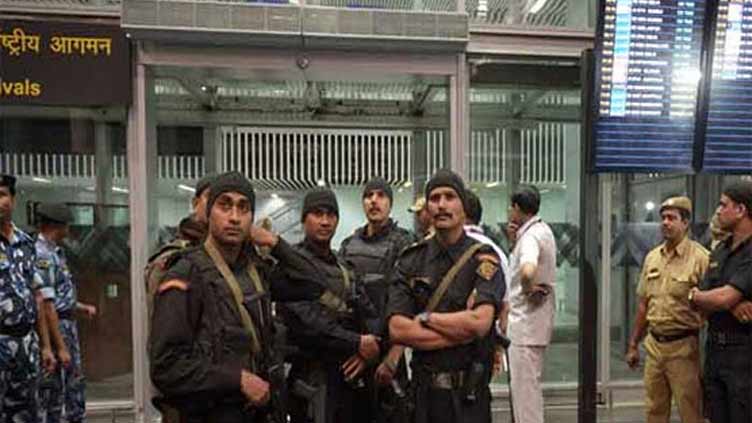 India have chalked out a comprehensive plan for multi-layer security and management of traffic for the upcoming ICC Men's World Cup 2023.
A security official told Indian media that arrangements had been made for smooth influx of fans into the stadiums and maintain uninterrupted traffic flow on roads.
He said multi-layer security plan had been designed for the mega event, adding that a communication system would also be established for seamless coordination between security agencies and local cricket association.
The security teams would ensure the safe movement of teams from hotel to stadium and back by creating secure pathways.
As several stadiums, including Pune, are situated at a considerable distance from the city, seamless arrangements have been made to handle the logistical challenge in an effective way.
Commissioner of Pimpri Chinchwad police Vinoy Kumar Choubey said told Indian media, "We will be putting in place a multi-layer security cover in and around the stadium. A detailed plan for the same is in the making.
"Each layer will have a specific purpose and a pre-decided number of personnel and officers will be tasked to secure each layer. A communication channel has been established between the MCA office bearers and our team."
South Korea opposition leader ends 24-day hunger strike
South Korea's opposition leader ended a 24-day hunger strike on Saturday, a party spokesperson said, two days after parliament voted to let prosecutors serve an arrest warrant against him for alleged bribery.
Lee Jae-myung, leader of the Democratic Party of Korea, will maintain a schedule including court attendance while hospitalised for the time being, the spokesman told reporters.
Prosecutors this month sought the warrant in an investigation into bribery allegations concerning a development project. Prosecutors accuse Lee of asking a company to illegally transfer $8 million to North Korea when he was the governor of Gyeonggi Province.
He is also accused of breaching his duty over losses of 20 billion won ($15 million) by a municipal development corporation when he was mayor of Seongnam city.
Lee, who lost South Korea's presidential election to conservative Yoon Suk Yeol last year, has denied wrongdoing, calling the allegations "fiction" and a "political conspiracy".
He began his protest on Aug. 31, citing the government's economic mismanagement, threats to media freedom and the failure to oppose Japan's release of wastewater from the wrecked Fukushima nuclear plant, among other reasons.
Thursday's surprise vote by parliament, controlled by Lee's party, has caused an uproar among his supporters.
Police on Saturday detained a man in his 40s who had posted the names of more than a dozen lawmakers outside Lee's party faction, writing "gotta search for the sniper rifle at home", said an official with the Gyeonggi Nambu Provincial Police. Police will seek an arrest warrant against him for intimidation, the official said.
South Korea is to hold parliamentary elections in April.
Landslide causes large chunk of Swedish motorway to collapse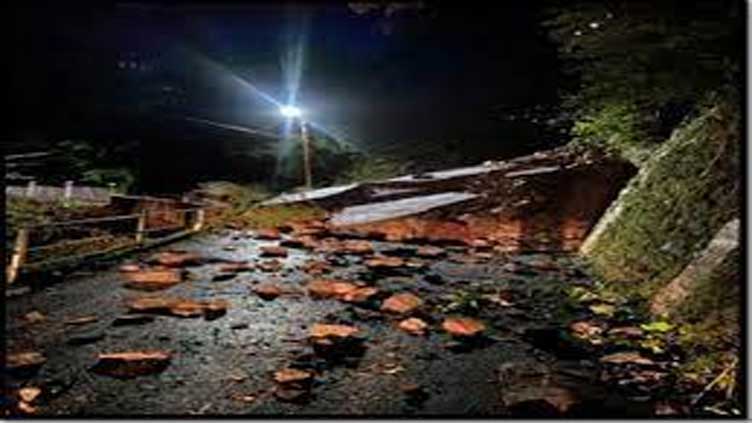 A large chunk of a motorway in southwest Sweden collapsed overnight, causing three people to be taken to hospital with light injuries, police said on Saturday.
The landslide damaged the motorway between Sweden's second-biggest city Gothenburg and Norway's capital Oslo, near the small town of Stenungsund, around 50 km north of Gothenburg on Sweden's west coast.
"The landslide has affected an area of around 100 x 150 meters, around ten vehicles, a wooded area, and a business area with a gas station and a fast food restaurant," the Gothenburg Rescue Services said.
"A number of people have been helped out of vehicles in the slide area with the help of fire personnel and a helicopter," they said. Several cars and one truck had fallen into holes and cracks caused by the landslide, Swedish news agency TT reported.
A rescue services spokesperson told public broadcaster SVT all people in the vehicles had been helped out. The rescue services said specially trained staff and search dogs would now search the area, and that further slides could not be ruled out.