Israel's pioneering use of water 'to the last drop'
In the scorching summer heat, an Israeli farmer tends to a dripline taking a mix of ground and recycled water to palm trees – an approach honed for decades in the arid country and now drawing wide interest abroad.
At the plantation in a desert near Eilat, a coastal holiday resort on Israel's southern tip, the mineral-rich water passes through a plastic tube, nourishing the dates high above.
"All of Eilat's sewage is treated," said Arik Ashkenazi, chief engineer of Ein Netafim, Eilat's water and sewage utility, during a tour of the facility that sees wastewater cleared of solids and biological hazards.
"The treated wastewater is transferred, to the last drop, to farmers" who mix it with groundwater and use it on the trees, he said.
Eliat is hemmed in between the desert and Red Sea, isolated from the rest of Israel with no natural freshwater. Its drinking water is a combination of desalinated groundwater and seawater.
After domestic use turns it into sewage, it is treated and then allocated to farmers, enabling the parched region to support agriculture.
While Eilat used to be the exception in Israel's water management, it is now more of a prototype for the country and perhaps the world.
Globally, more than two billion people lack access to safe drinking water, the United Nations says, with floods and droughts triggered by climate change further exacerbating the situation.
Alarming data presented by the UN's Department of Economic and Social Affairs shows "80 percent of wastewater in the world flows back into the ecosystem without being treated or reused".
Israel began recycling wastewater when it saw that its water sources — groundwater and water from the northern Sea of Galilee — were insufficient to meet the needs of a growing population.
"We began to realise that sewage was a water source, reaching almost 100 percent reuse in Israel," said Yossi Yaacoby, vice president of engineering for Mekorot, Israel's national water company, noting that 90 percent of the treated wastewater went to agriculture.
"That wasn't enough either, so we began desalinating seawater," he said, beginning with Eilat in 1997 and then the Mediterranean, with desalinated water now providing 60-80 percent of Israel's drinking water.
Israel has had sole access to the Sea of Galillee, a freshwater lake, since seizing the Golan Heights from Syria in the 1967 Six-Day War.
In the 1960s, Israel's construction of its so-called national carrier — the pipeline transferring water from the Sea of Galilee to drier and more populated parts of the country — caused tensions and even exchanges of fire with Syria.
"Water was a source of conflict," Yaacoby said.
Nowadays, "Israel understands that water is a foundation for peace", he added, with Israel selling it to some of its neighbours.
"We supply the Jordanians 100 million (cubic metres) from the Sea of Galilee, and a similar quantity to the Palestinians — mainly in the West Bank with a small amount to Gaza, and it will increase," Yaacoby said.
With rising climate instability, growing populations and dwindling resources, it's not only Middle Eastern countries that Israel is helping to tackle their water problems.
"The world is undergoing a huge crisis," Yaacoby said, noting that "states you'd never imagine" like France, Germany and Italy were rethinking the issue.
"Israel understood from its inception that water is a scarce resource," he said, and by now "has a large reservoir of knowledge accumulated over the years pertaining to regulatory matters, managing water sources", he said.
In addition, Israel is "constantly developing technologies" in the field of water, Yaacoby said.
Clive Lipchin, an expert on water management at the Arava Institute in southern Israel, said the rising unpredictability due to climate change should make "everybody around the world" consider desalination and treating wastewater.
But beyond the technologies being expensive and high on energy consumption, a comprehensive solution would demand people changing their attitude on the use of water.
"It's a basic right, but it cannot be a free good. People have to pay," Lipchin said.
"Most people around the world do not pay. So that's a huge barrier" and a challenge to governments whose citizens have been paying nothing for decades, he said.
Yaacoby too said that the main challenge for the future of water use was not in the realm of engineering, but rather the mindset of people who were in no rush to preserve water they received for free.
Such a change required "courageous political decisions", he said.
India formulate security plan for World Cup 2023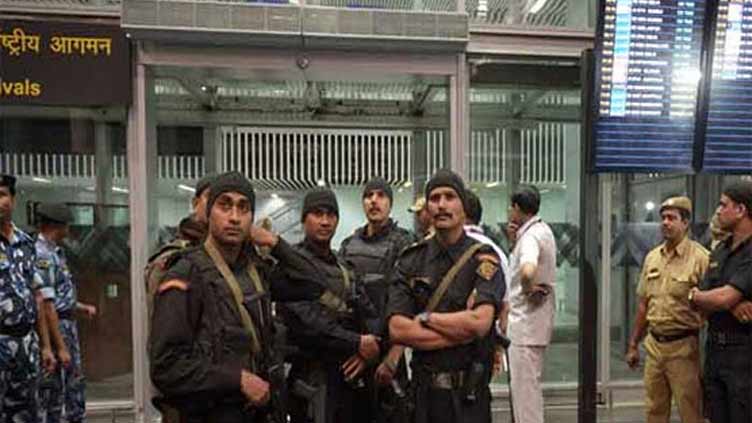 India have chalked out a comprehensive plan for multi-layer security and management of traffic for the upcoming ICC Men's World Cup 2023.
A security official told Indian media that arrangements had been made for smooth influx of fans into the stadiums and maintain uninterrupted traffic flow on roads.
He said multi-layer security plan had been designed for the mega event, adding that a communication system would also be established for seamless coordination between security agencies and local cricket association.
The security teams would ensure the safe movement of teams from hotel to stadium and back by creating secure pathways.
As several stadiums, including Pune, are situated at a considerable distance from the city, seamless arrangements have been made to handle the logistical challenge in an effective way.
Commissioner of Pimpri Chinchwad police Vinoy Kumar Choubey said told Indian media, "We will be putting in place a multi-layer security cover in and around the stadium. A detailed plan for the same is in the making.
"Each layer will have a specific purpose and a pre-decided number of personnel and officers will be tasked to secure each layer. A communication channel has been established between the MCA office bearers and our team."
South Korea opposition leader ends 24-day hunger strike
South Korea's opposition leader ended a 24-day hunger strike on Saturday, a party spokesperson said, two days after parliament voted to let prosecutors serve an arrest warrant against him for alleged bribery.
Lee Jae-myung, leader of the Democratic Party of Korea, will maintain a schedule including court attendance while hospitalised for the time being, the spokesman told reporters.
Prosecutors this month sought the warrant in an investigation into bribery allegations concerning a development project. Prosecutors accuse Lee of asking a company to illegally transfer $8 million to North Korea when he was the governor of Gyeonggi Province.
He is also accused of breaching his duty over losses of 20 billion won ($15 million) by a municipal development corporation when he was mayor of Seongnam city.
Lee, who lost South Korea's presidential election to conservative Yoon Suk Yeol last year, has denied wrongdoing, calling the allegations "fiction" and a "political conspiracy".
He began his protest on Aug. 31, citing the government's economic mismanagement, threats to media freedom and the failure to oppose Japan's release of wastewater from the wrecked Fukushima nuclear plant, among other reasons.
Thursday's surprise vote by parliament, controlled by Lee's party, has caused an uproar among his supporters.
Police on Saturday detained a man in his 40s who had posted the names of more than a dozen lawmakers outside Lee's party faction, writing "gotta search for the sniper rifle at home", said an official with the Gyeonggi Nambu Provincial Police. Police will seek an arrest warrant against him for intimidation, the official said.
South Korea is to hold parliamentary elections in April.
Landslide causes large chunk of Swedish motorway to collapse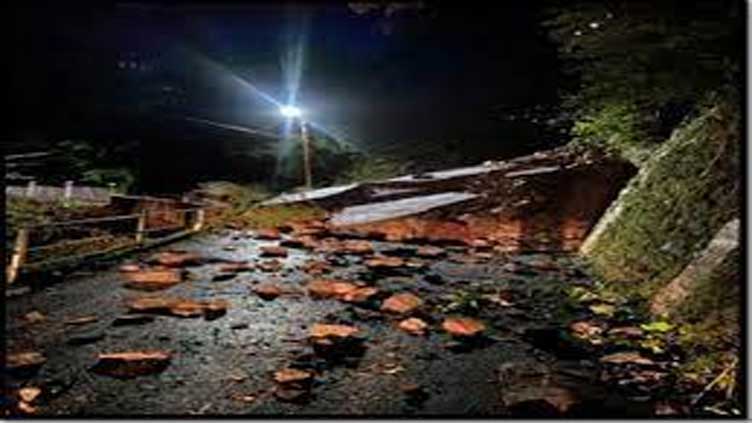 A large chunk of a motorway in southwest Sweden collapsed overnight, causing three people to be taken to hospital with light injuries, police said on Saturday.
The landslide damaged the motorway between Sweden's second-biggest city Gothenburg and Norway's capital Oslo, near the small town of Stenungsund, around 50 km north of Gothenburg on Sweden's west coast.
"The landslide has affected an area of around 100 x 150 meters, around ten vehicles, a wooded area, and a business area with a gas station and a fast food restaurant," the Gothenburg Rescue Services said.
"A number of people have been helped out of vehicles in the slide area with the help of fire personnel and a helicopter," they said. Several cars and one truck had fallen into holes and cracks caused by the landslide, Swedish news agency TT reported.
A rescue services spokesperson told public broadcaster SVT all people in the vehicles had been helped out. The rescue services said specially trained staff and search dogs would now search the area, and that further slides could not be ruled out.