World Cup a 'tough goal' but Williamson happy with 'little progressions'
Kane Williamson has admitted that making it to the ODI World Cup in India in October remains a "tough goal" for him. But Williamson is cautiously optimistic as he continues "to tick off the small milestones" on his road to recovery, having undergone surgery for a ruptured anterior cruciate ligament [ACL] in his right knee in April.
"To be at the World Cup is always special. It's still just guesswork at the moment in terms of when the day is or how it's tracking at the time," Williamson told reporters at the Bay Oval about where he stands with regard to a potential comeback.
"There's a lot of work to do. I am just really following the programme, with the professionals for physio, the support staff and New Zealand Cricket. And it's tough, because you do have some good days, and then you have a few variable ones.
When asked what he thought his recovery chances for the World Cup were when he got injured back in March, he said: "Yeah, obviously slim, and still, you know, a tough goal. However, something like that [World Cup] in the back of your mind is obviously motivating and you want to keep seeing those improvements."
The New Zealand white-ball captain was speaking for the first time since posting a video on social media on August 1, where he was seen taking throwdowns in the nets. Williamson hasn't started facing bowling in the nets yet but he will join the national side in England during the T20Is and ODIs to continue his rehab. He suggested that there was "definitely more movement" in the knee but also made certain that he wasn't looking too far ahead of himself.
"Yeah, good, just kind of on that same journey path really where there's been some nice little progressions and working through some of those little milestones and return to the running phase, which I am in at the moment," Williamson said of his recovery.
"It has been nice to get back on the feet a little bit more and sort of get more into the net sessions and get slightly more involved as well. [There is] definitely more movement. I suppose that's almost the name of the game…let's get the strength and the movement to improve throughout. It is obviously a bit of a slow journey, as a number of others are experiencing."
While Williamson was unable to give a timeline about a possible return, he did suggest that making it to New Zealand's tour of Bangladesh for the three ODIs in late September in the lead-up to the World Cup would "probably be a bit early".
"It's a tricky one – you start entertaining a few earlier targets," he said. "It is a lot about the healing element as well. You can have the strength work, the movement, the confidence, but the actual healing is what has to happen and there are a lot of things to really assess before that time. So, that [Bangladesh] series, by all accounts, is too early."
Williamson was also hopeful he was not far away from taking on the bowlers in the nets too.
"Yeah, still, throws and things, working through some of those positions. I never really had to break it down so much ever in terms of some of the spin work, the variation and links, all these sorts of things that you never thought too much about," he said.
"Now, you're really trying to exaggerate some of the movements and get them better prepared for the higher intensity stuff. But you know, it is progressing nicely, and hopefully not too far away, really from both."
Williamson said he was "really looking forward" to joining the squad in England, where New Zealand will play two T20 warm-ups on August 25 and 27, before the T20Is from August 30 to September 5 followed by the ODIs from September 8 to 15.
"The team hasn't spent that much time together anyway, but obviously being off the grid a little bit, it's nice to be hitting over there and connecting with the group. One of the last tours that one and the Bangladesh one before obviously the World Cup, so it will be nice to spend some time with the team and do a bit of training and rehab with the group as well," he said.
Bangladesh name Najmul captain for third New Zealand ODI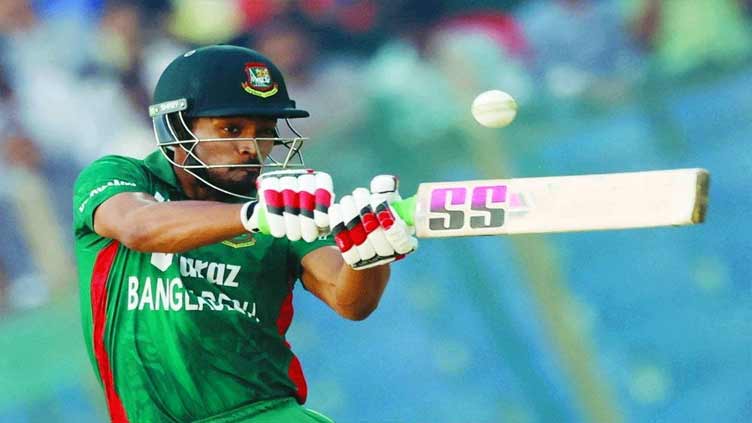 Bangladesh named batsman Najmul Hossain Shanto captain for the third one-day international against New Zealand and brought several senior players back.
Mushfiqur Rahim, Mehidy Hasan Miraz, Taskin Ahmed, and Shoriful Islam join Najmul for the must-win contest at the Sher-e-Bangla National Stadium in Dhaka on Tuesday.
New Zealand are leading the three-match series 1-0 thanks to their 86-run win in the second match on Saturday, the side's first win against Bangladesh in the country in nearly 15 years.
The first match was washed out by rain.
The Kiwis last beat Bangladesh in their own backyard in October 2008.
They then lost the next two series in 2010 and 2013, respectively, by 4-0 and 3-0.
Over that period, New Zealand's only ODI victory in Bangladesh came against South Africa in the 2011 World Cup quarter-final.
Bangladesh rested Liton Das, Tamim Iqbal, Khaled Ahmed, Soumya Sarkar, Mustafizur Rahman, and Tanzim Hasan, who all played in the second match against New Zealand.
Regular captain Shakib Al Hasan did not play any part of the series. In the absence of Shakib and Liton, Najmul is now set to become the 16th ODI captain for Bangladesh.
The series is the last for both teams ahead of the upcoming World Cup in India, which opens on October 5.
Squad: Najmul Hossain Shanto (capt), Tanzid Hasan Tamim, Zakir Hasan, Anamul Haque, Towhid Hridoy, Mahmudullah Riyad, Mushfiqur Rahim, Mehidy Hasan Miraz, Mahedi Hasan, Nasum Ahmed, Taskin Ahmed, Shoriful Islam, Hasan Mahmud, Rishad Hossain.
Naseem Shah likely to undergo shoulder surgery
Pakistan's pace icon Naseem Shah, who was injured in the match against India in the Asia Cup, is likely to undergo shoulder surgery.
The Pakistan Cricket Board (PCB) said Shah had been asked for the shoulder surgery following his medical examination and consultation with experts. It is expected that recovery of fast bowler will take four months.
Also Read: Naseem Shah bowls Indian girl over with 'charming look'
Earlier, Pakistan Cricket Team chief selector Inzamamul Haq had also mentioned the health of Shah while he was announcing the squad for the ICC World Cup.
Also Read: Naseem Shah does it again as Pakistan win last-over thriller against Afghanistan
Naseem Shah, who is not part of the World Cup 2023 squad expressed his dismay through his Tweet.
Taking to X (formerly known as Twitter), Shah mentioned that "With a heavy heart, I'm sharing that I will not be part of this amazing team that will be representing our beloved country. While I'm disappointed, I believe everything is in Allah's hands. InshahAllah will be on the field very soon."
Leather, willow and sunflowers: China gets to grip with cricket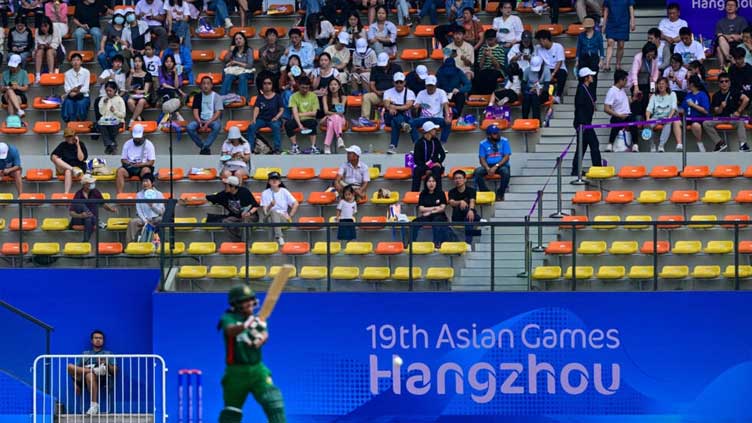 There's a reverential hush from the respectful crowd as Pakistan's Sadia Iqbal opens the bowling to Bangladesh's Shathi Rani in the Asian Games women's bronze medal match in Hangzhou.
The sound of leather on willow echoes around the purpose-built cricket ground, which until recently was full of sunflowers.
The atmosphere is more village green than the fever pitch of, say, Pakistan's Gaddafi Stadium, but the few hundred spectators are fully engaged — even if many admit to never seeing the game before.
Almost entirely Chinese, the crowd "oohs and aahs" and clap when a wicket falls, cheer every boundary and then look bewildered when a loud lbw appeal pierces the serenity of the Zhejiang University of Technology (ZJUT) Cricket Field.
"I didn't ever see cricket before so I was interested to know more about this sport," said spectator Huang Dapeng, who runs his own business in Hangzhou. "I'm starting to understand it a little, but I am really enjoying it anyway." A few have some knowledge of the game and seem captivated.
"I travelled to Sri Lanka before and a friend invited me to watch cricket, so I became interested," said Liang Xiaoqian, a travel agent. "When I heard it was in the Asian Games I wanted to learn more about this game," she added, ahead of Monday afternoon's final between India and Sri Lanka.
"I am enjoying watching. I will be supporting Sri Lanka in the gold medal match." Others are there just because it is the Asian Games and they want to watch sport, any sport. "It's the only Asian Games tickets we could get," said a smiling Jeff Wang, an engineer who was sitting in the stand with his father Wang Hang.
"It's my first time to watch cricket. It's unknown to me before, I don't really know what is going on. "But I did hear this game is very famous in South Asia."