Morocco's king keeps regal distance even in earthquake crisis
When a devastating earthquake shook Morocco's High Atlas mountains on Sept. 8, residents of poor areas where it struck turned for help to the state and the man who leads it, King Mohammed VI.
Yet the monarch, with his sweeping power, has kept a low profile, making just three appearances since then. He chaired two emergency response meetings with officials in Rabat and visited a hospital in Marrakech, near the disaster zone, where he gave blood after a nationwide appeal for donors.
The king, who typically keeps a regal distance from the public and stays above the political fray, has not yet visited the worst affected zone where the 6.8 magnitude tremor killed more than 2,900 people, the deadliest in Morocco since 1960.
This publicity-shy approach has been a hallmark of his rule since succeeding his father to the throne aged 35 in 1999, when he took charge of a North African kingdom that was poor, economically stagnant and politically repressed.
He has been softer on dissent than his father, Hassan II, and he has pursued economic reforms that have attracted foreign investors and expanded the industrial base, making the kingdom an economic powerhouse in Africa.
But the king, whose titles include Supreme Commander of the Royal Armed Forces and Commander of the Faithful, has been cautious about political change, yielding little power, which critics say stifles government initiative even in a crisis.
"When the king isn't there, not only does the government not function but when it comes to big crises the state doesn't function," said Aboubakr Jamai, a professor at the American College of the Mediterranean in France.
A government source said Morocco had institutions and civil society groups capable of acting without orders from the palace.
The official, who asked not to be named because he was not authorised to speak to the media, also said the authorities had launched a coordinated and prompt response in the logistically challenging circumstances of the earthquake.
LIMITED SHIFT
When mass protests flared in Tunisia and Egypt in 2011, bringing down autocratic rulers, pro-democracy groups rallied across Morocco to demand change. Mohammed handed some more power to the elected parliament, but it was only a limited shift.
The king retained the right to choose the prime minister from the party with the most seats, veto cabinet appointments and nominate unelected officials to key ministries.
The moderate Islamist PJD party, which gained popularity after 2011, found its power sapped.
Analysts and rights groups say the political class has been largely co-opted, while real power rests with the king and his "Makhzen", or Morocco's old political establishment. They say many critics have left Morocco or been jailed.
Moroccan media, meanwhile, avoids critical coverage of sensitive topics, such as any decision announced by the king.
A government spokesman could not be reached for comment for this article. But the government says trials are not political and are a matter for the judiciary. It also says Moroccans all enjoy the same political freedoms.
The tremor has, however, shown the unevenness of Morocco's economic development. Tangier and Casablanca in the north are linked by high speed train, but in the earthquake zone further south, the mountain tracks had to be navigated by donkeys to bring supplies to poor, remote villages cut off by the tremor.
Some in the Amazigh, or Berber, villages complain of marginalisation and isolation.
The government says it is working to boost investment and promote sustainable development in poorer and remote regions, and that there is no policy of discrimination.
Meanwhile, Forbes ranked the king in 2015 among Africa's richest men, with personal wealth valued at more than $5 billion. Since he took the throne, the royal holding company Almada has expanded its investments, which include stakes in mining, banking, retail, renewable energy and telecoms ventures in Morocco and across Africa.
The king ordered Almada to donate 1 billion dirhams ($100 million) to an earthquake response fund.
Mohammed's public appearances have become more infrequent during his reign, mainly limited to a handful of annual, ceremonial events. He often travels on private trips abroad, including to France, Morocco's former colonial ruler. He has not given a media interview for years.
While the king has made few appearances since the earthquake, government officials have also kept a low profile.
The government's spokesman has made just one appearance, reading out a statement about a fund for victims and taking no questions. It has prompted some commentators to say the crisis demanded more public visibility by ministers.
"Ministers from relevant departments in charge of health, housing, equipment, water and food should come out," said El Manar Esslimi, well-known university professor and regular commentator in the media whose remarks usually support the establishment, writing in a post on the social media site X.
India formulate security plan for World Cup 2023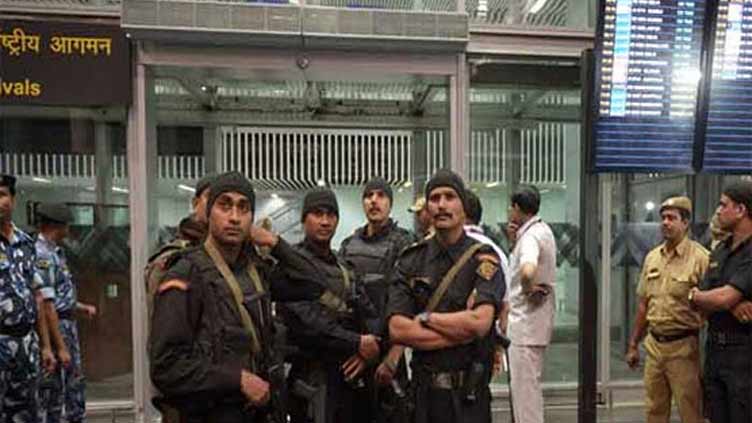 India have chalked out a comprehensive plan for multi-layer security and management of traffic for the upcoming ICC Men's World Cup 2023.
A security official told Indian media that arrangements had been made for smooth influx of fans into the stadiums and maintain uninterrupted traffic flow on roads.
He said multi-layer security plan had been designed for the mega event, adding that a communication system would also be established for seamless coordination between security agencies and local cricket association.
The security teams would ensure the safe movement of teams from hotel to stadium and back by creating secure pathways.
As several stadiums, including Pune, are situated at a considerable distance from the city, seamless arrangements have been made to handle the logistical challenge in an effective way.
Commissioner of Pimpri Chinchwad police Vinoy Kumar Choubey said told Indian media, "We will be putting in place a multi-layer security cover in and around the stadium. A detailed plan for the same is in the making.
"Each layer will have a specific purpose and a pre-decided number of personnel and officers will be tasked to secure each layer. A communication channel has been established between the MCA office bearers and our team."
South Korea opposition leader ends 24-day hunger strike
South Korea's opposition leader ended a 24-day hunger strike on Saturday, a party spokesperson said, two days after parliament voted to let prosecutors serve an arrest warrant against him for alleged bribery.
Lee Jae-myung, leader of the Democratic Party of Korea, will maintain a schedule including court attendance while hospitalised for the time being, the spokesman told reporters.
Prosecutors this month sought the warrant in an investigation into bribery allegations concerning a development project. Prosecutors accuse Lee of asking a company to illegally transfer $8 million to North Korea when he was the governor of Gyeonggi Province.
He is also accused of breaching his duty over losses of 20 billion won ($15 million) by a municipal development corporation when he was mayor of Seongnam city.
Lee, who lost South Korea's presidential election to conservative Yoon Suk Yeol last year, has denied wrongdoing, calling the allegations "fiction" and a "political conspiracy".
He began his protest on Aug. 31, citing the government's economic mismanagement, threats to media freedom and the failure to oppose Japan's release of wastewater from the wrecked Fukushima nuclear plant, among other reasons.
Thursday's surprise vote by parliament, controlled by Lee's party, has caused an uproar among his supporters.
Police on Saturday detained a man in his 40s who had posted the names of more than a dozen lawmakers outside Lee's party faction, writing "gotta search for the sniper rifle at home", said an official with the Gyeonggi Nambu Provincial Police. Police will seek an arrest warrant against him for intimidation, the official said.
South Korea is to hold parliamentary elections in April.
Landslide causes large chunk of Swedish motorway to collapse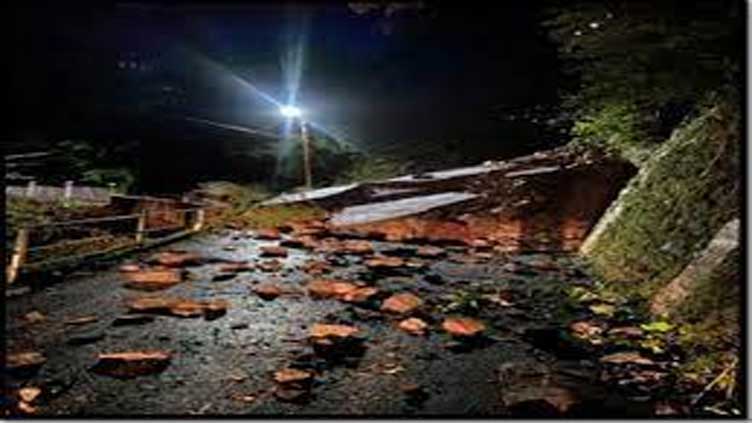 A large chunk of a motorway in southwest Sweden collapsed overnight, causing three people to be taken to hospital with light injuries, police said on Saturday.
The landslide damaged the motorway between Sweden's second-biggest city Gothenburg and Norway's capital Oslo, near the small town of Stenungsund, around 50 km north of Gothenburg on Sweden's west coast.
"The landslide has affected an area of around 100 x 150 meters, around ten vehicles, a wooded area, and a business area with a gas station and a fast food restaurant," the Gothenburg Rescue Services said.
"A number of people have been helped out of vehicles in the slide area with the help of fire personnel and a helicopter," they said. Several cars and one truck had fallen into holes and cracks caused by the landslide, Swedish news agency TT reported.
A rescue services spokesperson told public broadcaster SVT all people in the vehicles had been helped out. The rescue services said specially trained staff and search dogs would now search the area, and that further slides could not be ruled out.