Gold prices decrease by Rs4,000 to Rs204,500 per tola
The per tola price of 24 karat gold decreased by Rs.4,000 on Saturday and was traded at Rs.204,500 against sale at Rs.208,500 the last trading day.
The price of 10 grams of 24 karat gold also decreased by Rs.3,429 to Rs.175,326 against Rs.178,755, whereas that of 10 grams of 22 karat declined to Rs.160,715 from Rs.163,858, All Sindh Sarafa Jewellers Association reported.
The price of one tola silver decreased by Rs.100 to Rs.2250 whereas that of ten gram silver declined by Rs85.74 to Rs.1,929.
The price of gold in the international market decreased by US$46 to US$ 1,865 as compared to its sale at US$1,911 on the last trading day
Power tariff hikes: The more you devalue rupee, the more capacity charges you pay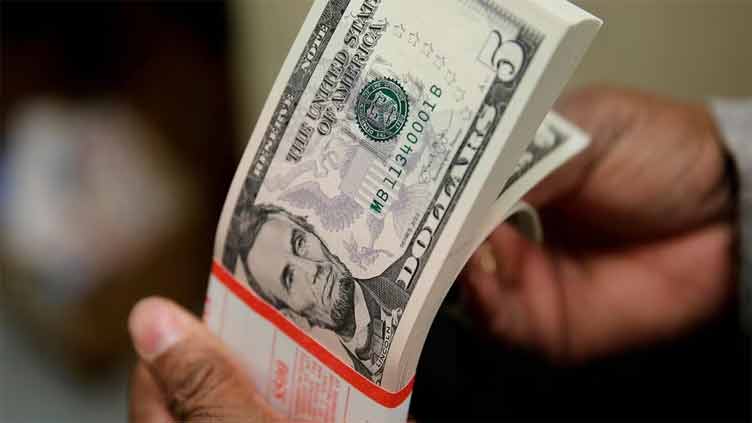 Devaluation – a process that started under former finance minister Miftah Ismail in late 2017 and late 2018 but gained momentum under the PTI government – is the root cause of inflation shouldn't be a contested statement as it has made imports even more expensive for Pakistan.
And that's countries like Pakistan are the worst affected due the rising commodities prices in global market as weaker currencies mean the overall impact is much deeper for them than the rest.
Read more: Rupee collapse is the reason behind all ills Pakistan is facing
This argument was endorsed by none other a high-ranking government official – Power Division Secretary Rashid Langrial who said on Monday that the capacity [charges] payment had doubled after the dollar exchange rate increased from Rs100 to Rs300, thus resulting in skyrocketing electricity tariffs for consumers.
Geopolitics, economic slowdown: US business optimism about China outlook at record low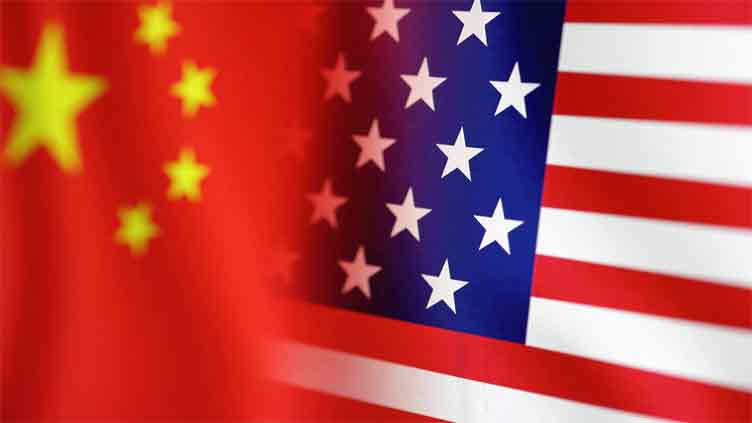 Geopolitics and a slowing economy are fuelling pessimism among US businesses operating in China, with the proportion of firms optimistic about their five-year outlook in the country falling to a record low, a survey released on Tuesday said.
Even after the ending of COVID curbs, which weighed heavily on both revenues and sentiment in 2022, the percentage of surveyed US firms optimistic about the five-year China business outlook fell to 52 per cent, according to the annual survey published by American Chamber of Commerce (AmCham) in Shanghai.
This was the lowest level of optimism reported since the AmCham Shanghai Annual China Business Report was first introduced in 1999.
"Frankly, if there was one thing that surprised me about the survey this year it was that number," said AmCham Shanghai Chairman, Sean Stein. "By the time we did this year's survey a lot of the illusions had fallen away that we would see a sustained rebound in economic growth (post-COVID)."
Geopolitics remained a major concern for many firms, with US-China tensions cited as a top business challenge by 60pc of the survey's 325 respondents, equal to the number who pointed to China's economic slowdown as a top challenge.
Concern over the transparency of China's regulatory environment also grew, with one third reporting that policies and regulations towards foreign companies had worsened in the past year, though many respondents pointed to United States government policy rather than China's when asked about pressure to decouple.
Companies have been at the centre of deteriorating relations between the two countries for several years. China has criticised US efforts to block China's access to advanced technology and US firms have expressed concern about fines, raids and other actions that make doing business in China risky.
Last month, US Commerce Secretary Gina Raimondo said during a visit to China that US companies have complained to her that China has become "uninvestible".
Geopolitical tensions were also cited as the top risk to China's future economic growth in the AmCham report, with improved US-China relations the number one factor respondents said would improve their industry's prospects in China.
AmCham's Stein said that the survey had been conducted prior to Raimondo's visit and, since then, he believed companies had begun to reconsider whether they had been "too pessimistic that there wasn't any way to get out of a constant downward slide (in US-China relations)".
A larger percentage of firms, 40pc, up from 34pc last year, are currently redirecting or looking to redirect investment that had been earmarked for China, mainly to Southeast Asia.
This echoed a report published by Rhodium Group last week, which said that India, Mexico, Vietnam and Malaysia were receiving the vast majority of investment U.S. and European firms were shifting away from China.
Chinese loans to Africa plummet to near two-decade low
Chinese sovereign lending to Africa fell below $1 billion last year – the lowest level in nearly two decades – underscoring Beijing's shift away from a decades-long big ticket infrastructure spree on the continent, data showed on Tuesday.
The drop in lending reflected in data from Boston University's Global China Initiative comes as several African nations struggle with debt crises and China's own economy is facing growing headwinds.
Africa has been a focus of President Xi Jinping's ambitious Belt and Road Initiative (BRI), launched in 2013 to recreate the ancient Silk Road and extend China's geopolitical and economic influence through a global infrastructure development push.
Boston University's Chinese Loans to Africa Database estimates Chinese lenders provided $170 billion to Africa from 2000 to 2022.
But lending has declined sharply since a 2016 peak. Just seven loans worth $1.22 billion were signed in 2021. Nine loans totalling $994 million were agreed last year, marking the lowest level of Chinese lending since 2004.
While those two years coincide with the COVID-19 pandemic, researcher Oyintarelado Moses told Reuters that there are other contributing factors.
"A lot of that really has to do with the level of risk exposure," said Moses, who manages the database and co-authored a report released on Tuesday.
While African governments largely welcomed Chinese lending and infrastructure projects, Western critics have accused Beijing of saddling poor nations with unsustainable debt.
Zambia – a major Chinese borrower – became the first African country to default during the COVID-19 pandemic in late 2020. Other governments, including Ghana, Kenya and Ethiopia, are also struggling.
China, meanwhile, is facing its own problems at home as policymakers struggle to revive growth amid persistent weakness in the crucial property industry, a faltering currency and flagging global demand for its manufactured goods.
"China's domestic economy is playing a huge role here," said Moses.
The China Development Bank and the Export-Import Bank of China – the two institutions behind most of the lending to Africa – have been redeployed to support the domestic economy, while much of the overseas lending that remains is going to markets closer to home.
The decline in loans does not necessarily mean an end to Chinese engagement in Africa, however.
The Boston University analysis found that certain trends – fewer loans over $500 million and more focus on social and environmental impacts – appeared to reflect China's stated push towards a more high-quality, greener Belt and Road Initiative.
"This is such a huge part of the relationship, I think there's still going to be interest from Chinese lenders," Moses said. "It's just that it's going to look different."