Country's only 'History Museum' falling short of capacity
Nations keep themselves alive by preserving their natural history, scientific heritage and achievements of their ancestors for transferring the legacies of ancient times to coming generations.
Therefore, the role of natural history museums is acknowledged globally as powerhouses of scientific enquiry and voice of authority to inspire the younger generations with valuable knowledge about current and historical specimen.

But, in our country, the only-of-its-kind Pakistan Museum for Natural History (PMNH) is not getting due importance by the authorities despite its huge contribution in terms of collection, preservation, identification of natural history and research activities.

Situated in federal capital, this valuable asset relates to natural resources of the country and is a plausible source of imparting education through dioramas, exhibits, lectures, workshops, seminars, posters and film shows.

The matter of the construction of remaining six blocks of the museum is lingering on since its establishment in year 1976, compelling the PMNH administration to display maximum specimens of natural resources even in small rooms and corridors.

Visiting the museum is rather painful when one sees the authorities using even small spaces of the constructed two blocks to exhibit nearly 1.5 million conserved specimens of rich natural resources.

The museum comprises a state-of-the-art Gemstone gallery and Biodiversity Galley and galleries hosting Birds of Pakistan, Dinosaurs, Fossils, Higher Plants, Medicinal Plants, Lower Plants, Mammals, Reptiles and Fishes.

Being the only of its kind, this museum provides as a source of education for thousands of the students and researchers who visit it daily and the administration keeping within the available resources try to provide them comfortable environment and maximum facilities.

"PC-I for the construction of six remaining blocks of the museum with a proposed cost of Rs. two billion was approved last year to expand its display and activities to benefit students," informed Acting Director General, PMNH, Dr. Saima Huma Tanveer.

"As the funds could not be allocated during last budget due to economic crunch and devastating flood, the expansion is delayed. However, we hope that allocations are made during next budget," she said.

Under the supervision of Dr. Saima Tanveer, the PMNH is undertaking a number of research projects of national importance including "cooperative development of an innovative auto-ID platform for beetles (order Cleoptera) from China and Pakistan" with the cost of Rs. five million.

Other projects are "Hazards of wildlife aircrafts strike and their prevention" to be completed at the cost of Rs. 4.3 million and "Biosystematics of Insect Fauna of Khunjerab National Park, Gilgit Baltistan" at Rs. 4.5 million.

The other projects include development of outdoor volcano display, integration of QR code technology to enable visitors to scan code of the exhibit through their android phone and get all linked information, development of teachers training and STEM Resource Lab and maintenance of museum building etc.

Another novel idea conceived by the DG PMNH is to start a training program for school kids to teach them filming of short videos and acquire knowledge about conservation of nature procedures.

PMNH is the only museum, working under Pakistan Science Foundation (PSF), and has conserved the 1.5 million specimens of rich natural resources collected from all over the country.

During year 2022, in all 7218 people visited the museum during month of November, 13910 in October, 11530 in September, 15643 in August, 23,761 in July, 18,121 in June, 19, 656 in May, 2351 in April, 11912 in March, 14577 in February and 18737 people visited it in January.

"The museum has generated revenue worth Rs. 6,398,755 during the Financial Year 2021-22, through 86,587 visitors including 102,085 students and 658 foreign visitors," the Acting Director General informed.

She said the PMNH prepared 16 technical reports for field surveys and baseline studies of floral and faunal diversity in Khyber Pakhtunkhwa(KP) merged districts under 'Ten Billion Tree Tsunami (BTTP)' project.

"The collections made were 10,783 specimens including flora, fauna, rocks and fossils from across. Some 33,111 specimens or samples of plants, animals, rocks, minerals and fossils were curated during the stipulated time," she said.

Moreover, the administration ensured cataloging of 21,193 specimens was done and 7,695 samples were also digitized with the scientific divisions getting published 51 research papers in reputed scientific journals.

Researchers of PMNH carry out extensive field works from the Coast of Arabian Sea to the Alpine Regions, roam through barren areas for collection of flora and fauna, rocks, fossils and minerals for research and education.

PMNH regularly organizes trainings, workshops, seminars, symposia and other educational interactive activities on natural history, environment and biodiversity of the country. It has also formed national and international liaisons with other research institutes within the country and abroad.

Since, this settlement provides ample opportunities for studies and research for both the young students and experienced researchers, therefore, the authorities must pay required heed to this museum for preserving our natural assets for the coming generations.
Nawaz left Pakistan with govt permission, it wasn't a jailbreak: Solangi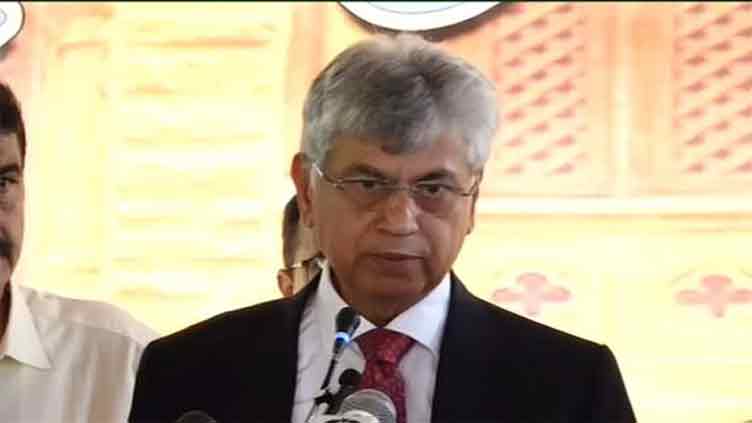 Former prime minister Nawaz Sharif had flown abroad after getting permission from the court and the government, not due to jailbreak, said Murtaza Solangi – the caretaker information minister – who added that he would be treated according to law and constitution on his return to Pakistan.
The minister remarked some people were confused on the issue of elections and spreading confusion a business for some others. The caretaker government had no confusion on the issue of elections, he added
Solangi, who visited the Karachi Press Club, told media persons on Saturday that Nawaz was a three-time prime minister and he had no knowledge of which court the PML-n supremo would move after his return.
Replying to various questions on the subject, the caretaker information minister said he didn't want to speculate as it was Nawaz who would have to answer such queries.
As the minister faced a flurry of questions about the elections, he again made it clear that the caretaker setup would give equal opportunities to all the registered political parties for taking part in the electoral process.
Solangi reiterated that the caretaker government would fulfil its constitutional responsibilities and provide all the available resources to the Election Commission for conducting the exercise.
When asked about the rupee appreciation and the fuel prices, Solangi said the incumbent setup had no role in pricing mechanism which was linked to the rates in global markets.
However, he added, that there were enough chances of reduction in petroleum products' rates due to the gains made by the local currency. People would get some benefit of reduction in the value of the dollar, Solangi said.
The minister noted that power theft burdened other consumers and recovering the amount from them through their monthly system was unjustified – a mechanism which, he said, should be changed.
Solangi said the interim setup was aiming at stabilising the national economy while ensuring that Pakistan didn't slide towards default and political temperature was cooled down. Legislation wasn't their prerogative but would do everything reduce the current problems, he added.
CTD arrests terrorist of banned outfit in Jamshoro IBO
A team of Hyderabad Counter-Terrorism Department (CTD) on Friday arrested one alleged terrorist associated with a banned outfit during an operation in Jamshoro, Dunya News reported.
According to a CTD spokesperson, a CTD team conducted an Intelligence-based-operation (IBO) in Jamshoro and arrested a terrorist belonging to banned organisation.
He also informed that the arrested terrorist was involved in providing funds to terrorist organization.
The spokesperson further informed that a 30-bore pistol, funding receipts and other evidence have been recovered from the arrested terrorist. He said that further investigation is ongoing.
Mother, son killed in road accident near Sheikhupura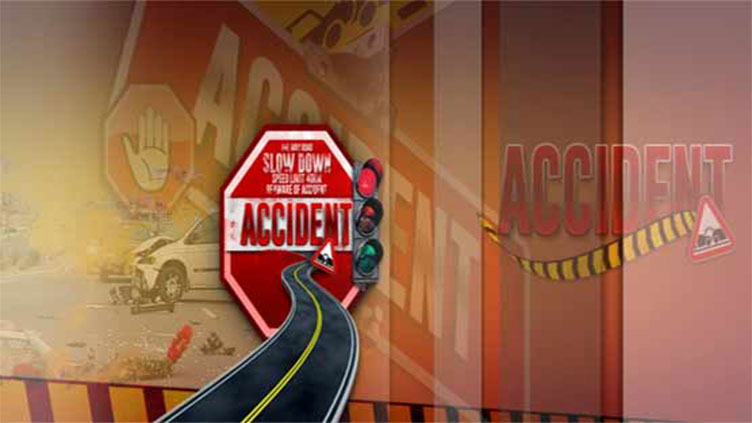 A woman and her son were killed and two other children were wounded when the motorcycle they were riding on was hit by a dumper near Sheikhupura on Friday night,
According to details, the accident occurred in Farooqabad area near Sheikhupura where a rashly driven dumper hit a motorcycle, killing a woman and her son on the spot and injuring two other children.
Police and rescue teams reached the spot and shifted the dead and injured to hospital.