China launches drills around Taiwan in angry response to VP's US trip
China's military began drills around Taiwan on Saturday, saying it was a "serious warning" to separatist forces in an angry and widely expected response to a visit by Vice President William Lai to the United States, drawing condemnation from Taipei.
Lai, the front-runner to become Taiwan's president at elections in January, returned from the United States on Friday, where he officially made only stopovers on his way to and from Paraguay, though he gave speeches while in the country.
China views democratically governed Taiwan as its own territory, despite the strong objections of the island's government.
The People's Liberation Army's Eastern Theatre Command, which has responsibility for the area around Taiwan, said in a brief statement it was carrying out joint naval and air combat readiness patrols around the island.
It said it was also holding joint exercises and training of naval and air forces, focusing on subjects such as ship-aircraft coordination and seizing control, to test the forces' "actual combat capabilities".
"This is a serious warning against Taiwan independence separatist forces colluding with external forces to provoke," it said.
Taiwan's defence ministry strongly condemned the drills, saying it will dispatch appropriate forces to respond and has the ability, determination, and confidence to ensure national security.
"The launch of the military exercise this time not only does not help peace and stability in the Taiwan Strait, but also highlights (China's) militaristic mentality," the ministry said in a statement.
The extent of Saturday's manoeuvres was not immediately clear.
Regional defence attaches and analysts were scrutinising the scale and intensity of the operations, seeking to gauge them against intensive Chinese war games in August 2022 and April this year.
After the then-speaker of the U.S. House of Representatives, Nancy Pelosi, visited Taipei last year, China's military fired missiles over Taiwan, some landing in Japan's exclusive economic zone, and staged naval drills around the island in what Taiwanese officials described as preparations for a full invasion.
The April drills, after President Tsai Ing-wen met House Speaker Kevin McCarthy on a stopover in California, were smaller but involved full combat exercises by China's two aircraft carriers, some off the island's Pacific coast.
Taiwanese officials had said China was likely to conduct military exercises this week near the island, using Lai's U.S. stopovers as a pretext to intimidate voters ahead of next year's presidential election and make them "fear war".
China has a particular dislike of Lai for his previous comments that he was a "practical worker for Taiwan independence". On the campaign trail, however, he has pledged to keep the status quo and repeatedly offered talks with Beijing.
Shortly before the military's announcement, the Taiwan Work Office of China's ruling Communist Party said Lai was "shamelessly" trying to "rely on the United States to seek independence".
Lai has "stubbornly stuck to the Taiwan independence stance" and his U.S. stopovers were "a disguise he used to sell out the interests of Taiwan in order to seek gains in the local election through dishonest moves", it said.
Lai travelled to Paraguay for the inauguration of its president. The landlocked South American nation one of only 13 countries to maintain formal diplomatic ties with Taiwan.
Lai posted on Facebook pictures of himself in the capital Asuncion, chatting to U.S. Interior Secretary Deb Haaland, as well as Spain's King Felipe VI and Brazilian President Luiz Inacio Lula da Silva.
The United States, like most countries, has no formal ties with Taiwan but is its strongest international backer, bound by law to provide the island with the means to defend itself.
China has over the past three years ramped up military pressure on Taiwan, including sending military aircraft and warships near the island.
India formulate security plan for World Cup 2023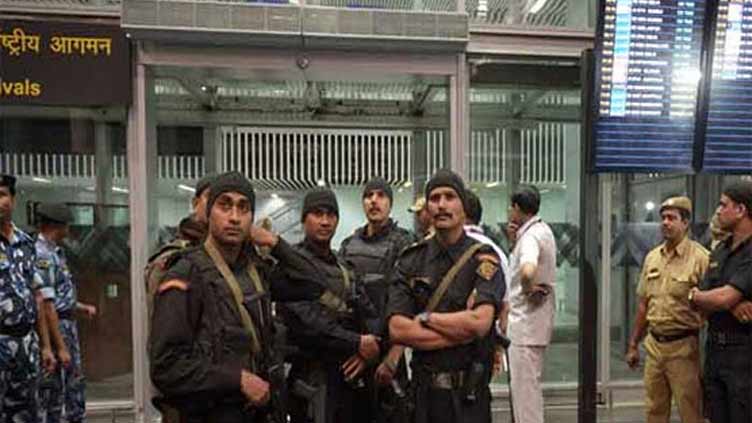 India have chalked out a comprehensive plan for multi-layer security and management of traffic for the upcoming ICC Men's World Cup 2023.
A security official told Indian media that arrangements had been made for smooth influx of fans into the stadiums and maintain uninterrupted traffic flow on roads.
He said multi-layer security plan had been designed for the mega event, adding that a communication system would also be established for seamless coordination between security agencies and local cricket association.
The security teams would ensure the safe movement of teams from hotel to stadium and back by creating secure pathways.
As several stadiums, including Pune, are situated at a considerable distance from the city, seamless arrangements have been made to handle the logistical challenge in an effective way.
Commissioner of Pimpri Chinchwad police Vinoy Kumar Choubey said told Indian media, "We will be putting in place a multi-layer security cover in and around the stadium. A detailed plan for the same is in the making.
"Each layer will have a specific purpose and a pre-decided number of personnel and officers will be tasked to secure each layer. A communication channel has been established between the MCA office bearers and our team."
South Korea opposition leader ends 24-day hunger strike
South Korea's opposition leader ended a 24-day hunger strike on Saturday, a party spokesperson said, two days after parliament voted to let prosecutors serve an arrest warrant against him for alleged bribery.
Lee Jae-myung, leader of the Democratic Party of Korea, will maintain a schedule including court attendance while hospitalised for the time being, the spokesman told reporters.
Prosecutors this month sought the warrant in an investigation into bribery allegations concerning a development project. Prosecutors accuse Lee of asking a company to illegally transfer $8 million to North Korea when he was the governor of Gyeonggi Province.
He is also accused of breaching his duty over losses of 20 billion won ($15 million) by a municipal development corporation when he was mayor of Seongnam city.
Lee, who lost South Korea's presidential election to conservative Yoon Suk Yeol last year, has denied wrongdoing, calling the allegations "fiction" and a "political conspiracy".
He began his protest on Aug. 31, citing the government's economic mismanagement, threats to media freedom and the failure to oppose Japan's release of wastewater from the wrecked Fukushima nuclear plant, among other reasons.
Thursday's surprise vote by parliament, controlled by Lee's party, has caused an uproar among his supporters.
Police on Saturday detained a man in his 40s who had posted the names of more than a dozen lawmakers outside Lee's party faction, writing "gotta search for the sniper rifle at home", said an official with the Gyeonggi Nambu Provincial Police. Police will seek an arrest warrant against him for intimidation, the official said.
South Korea is to hold parliamentary elections in April.
Landslide causes large chunk of Swedish motorway to collapse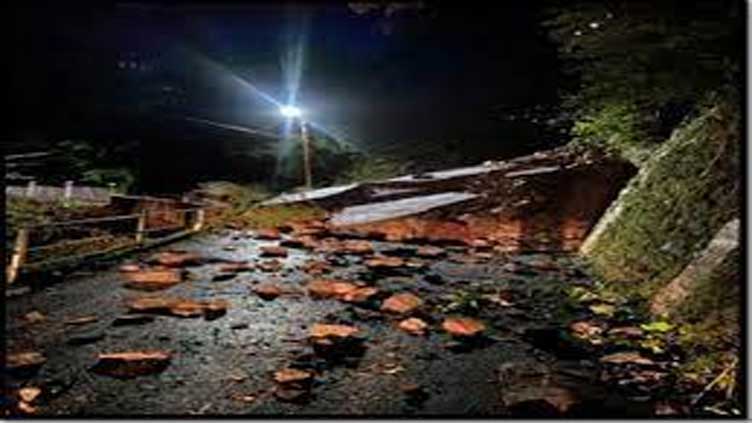 A large chunk of a motorway in southwest Sweden collapsed overnight, causing three people to be taken to hospital with light injuries, police said on Saturday.
The landslide damaged the motorway between Sweden's second-biggest city Gothenburg and Norway's capital Oslo, near the small town of Stenungsund, around 50 km north of Gothenburg on Sweden's west coast.
"The landslide has affected an area of around 100 x 150 meters, around ten vehicles, a wooded area, and a business area with a gas station and a fast food restaurant," the Gothenburg Rescue Services said.
"A number of people have been helped out of vehicles in the slide area with the help of fire personnel and a helicopter," they said. Several cars and one truck had fallen into holes and cracks caused by the landslide, Swedish news agency TT reported.
A rescue services spokesperson told public broadcaster SVT all people in the vehicles had been helped out. The rescue services said specially trained staff and search dogs would now search the area, and that further slides could not be ruled out.