Trump, DeSantis vie for evangelical vote in D.C. face-off
Former U.S. President Donald Trump and Florida Governor Ron DeSantis made their cases to evangelical voters who gathered in Washington for a pair of events on Friday, seeking an edge with a voting bloc likely to play a pivotal role in selecting a 2024 presidential nominee.
The pressure was all on DeSantis, who trails Trump in the Republican presidential primary by nearly 40 percentage points in most opinion polls, including among evangelical voters.
Both candidates spoke at a pair of national summits convened by the Concerned Women of America and the Family Research Council, evangelical advocacy groups that support laws restricting abortion among other issues.
At the Family Research Council event, DeSantis defended allowing churches to remain open in Florida during the COVID-19 pandemic, drawing cheers from the ballroom crowd.
"We protected our religious institutions when so many states were running roughshod over people's rights to practice their faith in full," he said.
DeSantis also talked up Florida's law that bans abortion at six weeks, one of the most restrictive in the nation. "We have stood up," he said.
Trump also addressed abortion at the council event, saying he supports bans with exceptions for rape, incest and to save the life of the mother, a position that was received coolly by the crowd.
Trump said a more restrictive position on abortion damages Republicans in elections.
They lost a lot of elections, and we can't let that happen," he said. "Many politicians who are pro-life do not know how to properly discuss the topic."
Longtime president of the council, Tony Perkins, a prominent evangelical leader, did not endorse Trump during his 2016 campaign and has yet to endorse a candidate this time around. But introducing Trump, he praised him as "a man who fights for what he believes in."
Even with Trump's sobering talk on abortion, there was little sign he has lost his grip on social conservatives. He received a thunderous ovation from the crowd.
Trump holds a roughly 35 percentage-point lead over DeSantis and Vivek Ramaswamy among evangelical Christians, according to a Reuters/Ipsos poll that closed on Thursday.
Those voters have stood by the twice-divorced Trump even as he rarely invokes scripture or speaks with an evangelical bent, and as he has faced a series of charges involving attempts to overturn the 2020 presidential election and a scheme to pay "hush money" to a porn star.
Many Christian activists credit him for helping to bring an end to nationwide abortion rights by appointing three conservative justices to the U.S. Supreme Court, which last year overturned the landmark 1973 Roe v. Wade decision.
Robert Goss, 77, a retired law-enforcement officer from Locust Dale, Virginia, was awaiting Trump and DeSantis at the council event, saying he was still deciding which candidate to support.
Goss said he could be persuaded to vote for Trump again, but "he's got to get past all the legal things. And I just don't want four more years of nothing but fighting and bickering. We want to get something done."
Hannah Brusven, 25, a political organizer from Idaho who attended the women's event in Washington, said she was initially interested in DeSantis, but she had turned back to Trump.
"I really was thinking DeSantis would be a perfect person because he's young, he's vibrant. He could have been a new JFK," Brusven said, referring to popular Democratic President John F. Kennedy. "But he wasn't."
DeSantis' advisers are betting he can eat into Trump's significant polling lead by outperforming among devout Christians, especially those who are affluent and well-educated, according to several people familiar with his strategy.
That could be a major factor in the state of Iowa, where white evangelical voters are expected to turn out in large numbers in the first 2024 Republican nominating contest four months away.
On Thursday, DeSantis unveiled a "Faith and Family Coalition" of more than 70 faith leaders backing him in Iowa, New Hampshire and South Carolina, all early voting states.
DeSantis and several other Republican primary contenders are due to speak at the Iowa Faith and Freedom Coalition's fall banquet on Saturday in Des Moines, another major gathering of religious conservatives.
Trump, who has a rocky relationship with some key political figures in Iowa, will not attend.
India formulate security plan for World Cup 2023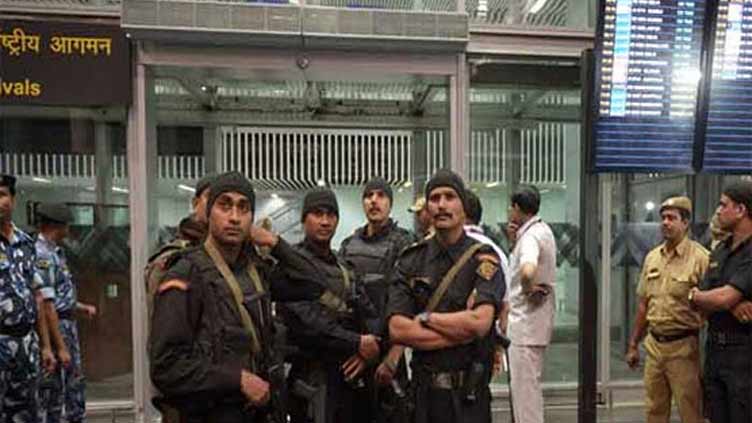 India have chalked out a comprehensive plan for multi-layer security and management of traffic for the upcoming ICC Men's World Cup 2023.
A security official told Indian media that arrangements had been made for smooth influx of fans into the stadiums and maintain uninterrupted traffic flow on roads.
He said multi-layer security plan had been designed for the mega event, adding that a communication system would also be established for seamless coordination between security agencies and local cricket association.
The security teams would ensure the safe movement of teams from hotel to stadium and back by creating secure pathways.
As several stadiums, including Pune, are situated at a considerable distance from the city, seamless arrangements have been made to handle the logistical challenge in an effective way.
Commissioner of Pimpri Chinchwad police Vinoy Kumar Choubey said told Indian media, "We will be putting in place a multi-layer security cover in and around the stadium. A detailed plan for the same is in the making.
"Each layer will have a specific purpose and a pre-decided number of personnel and officers will be tasked to secure each layer. A communication channel has been established between the MCA office bearers and our team."
South Korea opposition leader ends 24-day hunger strike
South Korea's opposition leader ended a 24-day hunger strike on Saturday, a party spokesperson said, two days after parliament voted to let prosecutors serve an arrest warrant against him for alleged bribery.
Lee Jae-myung, leader of the Democratic Party of Korea, will maintain a schedule including court attendance while hospitalised for the time being, the spokesman told reporters.
Prosecutors this month sought the warrant in an investigation into bribery allegations concerning a development project. Prosecutors accuse Lee of asking a company to illegally transfer $8 million to North Korea when he was the governor of Gyeonggi Province.
He is also accused of breaching his duty over losses of 20 billion won ($15 million) by a municipal development corporation when he was mayor of Seongnam city.
Lee, who lost South Korea's presidential election to conservative Yoon Suk Yeol last year, has denied wrongdoing, calling the allegations "fiction" and a "political conspiracy".
He began his protest on Aug. 31, citing the government's economic mismanagement, threats to media freedom and the failure to oppose Japan's release of wastewater from the wrecked Fukushima nuclear plant, among other reasons.
Thursday's surprise vote by parliament, controlled by Lee's party, has caused an uproar among his supporters.
Police on Saturday detained a man in his 40s who had posted the names of more than a dozen lawmakers outside Lee's party faction, writing "gotta search for the sniper rifle at home", said an official with the Gyeonggi Nambu Provincial Police. Police will seek an arrest warrant against him for intimidation, the official said.
South Korea is to hold parliamentary elections in April.
Landslide causes large chunk of Swedish motorway to collapse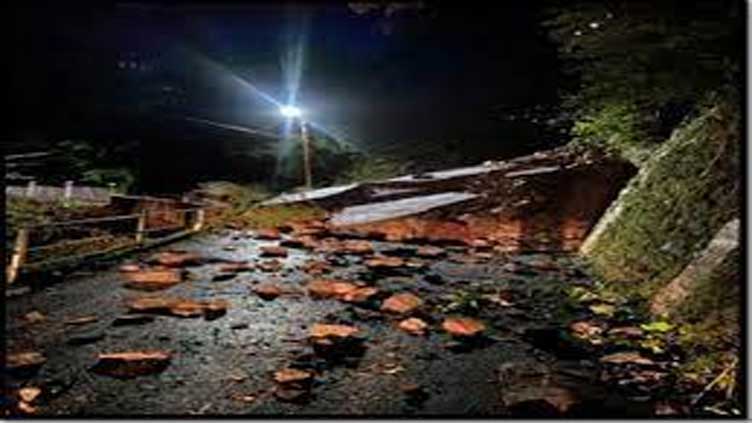 A large chunk of a motorway in southwest Sweden collapsed overnight, causing three people to be taken to hospital with light injuries, police said on Saturday.
The landslide damaged the motorway between Sweden's second-biggest city Gothenburg and Norway's capital Oslo, near the small town of Stenungsund, around 50 km north of Gothenburg on Sweden's west coast.
"The landslide has affected an area of around 100 x 150 meters, around ten vehicles, a wooded area, and a business area with a gas station and a fast food restaurant," the Gothenburg Rescue Services said.
"A number of people have been helped out of vehicles in the slide area with the help of fire personnel and a helicopter," they said. Several cars and one truck had fallen into holes and cracks caused by the landslide, Swedish news agency TT reported.
A rescue services spokesperson told public broadcaster SVT all people in the vehicles had been helped out. The rescue services said specially trained staff and search dogs would now search the area, and that further slides could not be ruled out.