Dolce&Gabbana, Fendi ready to party in Milan
Milan is ready to party, with menswear shows for next spring and winter focused on nighttime tailoring with playful accents. Think sparkles and glitter, fun silhouettes that invite shadow dancing, and sexy peeks at the skin with tailoring tricks once reserved for the female wardrobe.
Some highlights from Saturday's shows on the second day of Milan Fashion Week.
DOLCE & GABBANA BACK TO BLACK
If you just looked at colour, it was back to basics at Dolce&Gabbana: The entire collection for next winter was in mostly black monochromes, all the better for nighttime play. Grey and white monochromes played a supporting role.
While light on bling, the looks were anything but basic. Designers Domenico Dolce and Stefano Gabbana created a collection built around tailoring, with the late-night synchronic club beats in mind.
Long overcoats or dramatic capes will get you to the club door. Inside, men's corsetry, obi belts and cummerbunds cinch the waist, a silhouette that is mimicked in the dramatic hourglass tailoring of coats and jackets with curved waistlines and broad shoulders. A strobe light picks up the sparkles and glitter on garments, and sheer tops and muscle knitwear show off physiques.
Machine Gun Kelly and Italian singer Blanco were among the design duo's front-row guests.
FLY AWAY WITH EMPORIO ARMANI
Giorgio Armani has been on the global fashion map for more than four decades. His latest collection for Emporio Armani traced a literal map of his adopted Milan, with models walking the perimeter of a circular runway giving a bird's-eye view of a map of the fashion capital's historic centre.
The collection was inspired by aviation, and there were tailoring traces from the golden era of flight when dandies like Charles Lindbergh made history with solo crossings of the Atlantic.
A belted grey jumpsuit with a furry collar, aviator's cap and thick boots set the tone. Once he lands, there are muted plaid suits with trousers cropped just above the boot — the invention of the season. Gear is stowed in satchels and nautical bags.
Cosy knitwear paired with leather trousers and jacket, some with antique finishes, cut an adventurous silhouette. But the real dandy comes out in colourful daywear, including a beautiful wrap coat in elegant camel, velvet jackets in deep hues and silken shirts worn with foulards in bright accent colours like magenta, purple and mauve.
Leather harnesses and utility belts added an edge. Pouches are belted on top of boots. Mirrored aviator glasses complete the look.
Armani, 88, good-humoredly picked up a pouch that had dropped from a model as he greeted the crowd at the end of the show.
FENDI FLASHES SOME SKIN
The Fendi collection for next winter flashes skin in ways once reserved for women.
One-shoulder tops — both knit and button down – bare skin to give sexy drama to the looks. Knitwear was super sheer, barely there. A little layering restored some modesty, for the office, but could easily be undone for an evening transition.
Long coats incorporated a wrap-around asymmetrical cape, a tailoring trick mimicked in trousers with a wraparound one-sided skirt. The effect was cosy and enveloping, offering a cocoon as we venture back out into the world.
Fendi's whimsy was on full display in the knit caps: one shaped like a cartoon-cool wig featuring a perky flip, or another beanie with fringe on the back. Capes and sweeping coats and scarves are likewise finished with fringe. Bombers had an antique, worn feel. The colour palate was mostly low-key tones of grey, oatmeal and burnt umber set off mauve and lavender. Graphite beading caught the light on evening looks.
K-WAY CELEBRATES PARISIAN HERITAGE
The Franco-Italian activewear brand K-Way imported a bit of its Parisian birthplace as the backdrop to showcase a new collection as it charts a transition to a lifestyle brand.
K-Way's trademark packable raincoats were inspired when brand founder Leon-Claude Duhamel spied two children wearing red Nylon raincoats while sitting at the Cafe de la Paix on a rainy day in 1965. To honour that heritage, the Italian owners borrowed original cafe tables and wicker seating from the Parisian landmark. Duhamel himself, now in his 80s, joined the fashion crowd sipping champagne and nibbling cream pastries in the recreated cafe.
Sales vice president Lorenzo Boglione, whose family controls the BasicNet parent company, is helping the company navigate the brand's transition, with plans to produce technical gear for sailing and skiing.
"We really want to remember where we come from and celebrate that moment. We have to remember where we come from to know where to go," Boglione said. "We want to be colourful, we want to be functional, and we want to be modern."
That means not just focusing on outwear. The new collection included cropped puffer jackets in tight accordion pleats, Yeti-style short coats with matching boots that layer over slim body suits or quilted short shorts and tops. Long puffer coats, including as enveloping as a sleeping bag, paired with detachable hoods or furry collars. The brand's distinctive zipper acts as a logo, providing accents along with function. The colour palate hewed toward K-Way's traditional orange and blue, with some white and green.
Roger Whittaker: Durham Town folk singer dies at 87
Folk singer Roger Whittaker, famous for his 1969 hit song Durham Town and expert whistling, has died at the age of 87.
His other hits included The Last Farewell and New World in the Morning, and he sold nearly 50 million records around the world, his website said.
After starting in folk clubs, he went on to success with the Skye Boat Song, a duet with Des O'Connor in 1986.
He was also able to sing in several languages.
They included German and French, allowing him to appeal to a wide audience, especially in Germany, where he was particularly popular.
Born in Nairobi, Kenya, in 1936, his parents were from Staffordshire, England.
Whittaker studied medicine after doing national service in Kenya.
While studying for his degree, he sang in local clubs and wrote his own songs.
But he left his medical course after 18 months and went in to teaching, moving to the University of Bangor in Wales in 1959 to get a teaching qualification.
While there, he composed some songs to sing during university Rag Week, and sent a demo track to a music publisher.
"Before he knew it, Roger was back in the studio recording his first single, The Charge of the Light Brigade," his biography said.
His next release, Steel Men, picked up airplay while he was still a student, and his career began to progress, with TV work following.
He retired with his wife Natalie in France in 2012.
Katy Perry sells rights to five albums including 'Teenage Dream' to Litmus Music
Singer Katy Perry has signed a deal to sell rights to five of her studio albums released between 2008 and 2020 including "Teenage Dream" to Carlyle-backed Litmus Music, the music rights company said on Monday.
"One of the Boys," "PRISM," "Witness" and "Smile" are the other four studio albums that are part of the deal.
Billboard reported the deal was valued at $225 million, citing sources. Private equity firm Carlyle declined to comment on the deal value.
The five studio albums were released under Perry's contract with Capitol Records, whose former president Dan McCarroll is the co-founder of Litmus Music.
Blackstone-backed Hipgnosis Songs and other investment firms have in recent years scooped up music catalogs of artists including Justin Bieber and Bob Dylan as the rise of streaming turns their songs into a reliable source of revenue.
With Perry, Litmus Music gets access to an artist who shot to fame in July 2008 with the track "I Kissed A Girl" and has earned 13 Grammy nominations and five MTV Video Music Awards.
YouTube cuts off Russell Brand's ad revenues: Sky News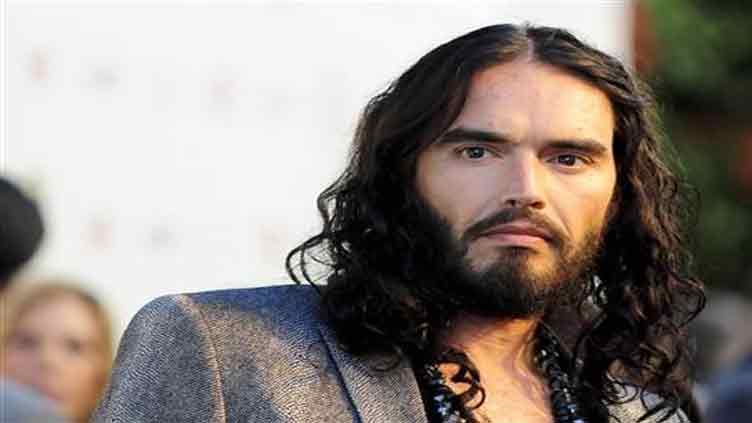 YouTube has suspended adverts on Russell Brand's online videos, Sky News said on Tuesday, after accusations of sexual assaults involving the British actor and comedian.
Brand, once one of the country's most high-profile comedians and broadcasters, has over 6 million subscribers to his YouTube channel.
London police said on Monday they had received an allegation of a sexual assault dating back 20 years following media reports about comedian and actor Russell Brand.
Brand, 48, said on Saturday he had never had non-consensual sex when the Sunday Times newspaper and Channel 4 TV's documentary show "Dispatches" reported that four women had accused him of sexual assaults, including a rape, between 2006 and 2013.
Police said since those allegations were published and broadcast they had received a report of an assault alleged to have taken place in Soho, central London, in 2003.
"Officers are in contact with the woman and will be providing her with support," the Metropolitan Police statement said.
"We first spoke with The Sunday Times on Saturday, 16 September and have since made further approaches to The Sunday Times and Channel 4 to ensure that anyone who believes they have been the victim of a sexual offence is aware of how to report this to the police."
There was no immediate comment from Brand's representatives following the police statement.
Brand, the former husband of US singer Katy Perry, issued a video message on social media to deny the "very serious criminal allegations" hours before they published on Saturday.
"These allegations pertain to the time when I was working in the mainstream, when I was in the newspapers all the time, when I was in the movies. And as I've written about extensively in my books, I was very, very promiscuous," Brand said.
"Now, during that time of promiscuity, the relationships I had were absolutely always consensual," added the comedian, known for his flamboyant style and appearance who has starred in a number of films such as "Get Him to the Greek".
The Times and Dispatches said one woman had made an allegation of rape, while another said Brand assaulted her when she was 16 and still at school. Two of the accusers had reported the incidents occurred in Los Angeles.
The reports of the allegations about Brand, once one of the country's most high-profile comedians and broadcasters, has dominated British media since they appeared.
He was in the middle of a stand-up tour and was due to perform at the Theatre Royal Windsor on Tuesday, but this has now been cancelled.
"We are postponing these few remaining addiction charity fundraiser shows, we don't like doing it – but we know you'll understand," said a statement from his tour promoters, shared by the theatre.
The BBC, on whose radio programmes he worked between 2006 and 2008, said it was urgently looking into issues raised by the allegations and Banijay UK, the production company behind a television show once hosted by Brand, said it had too launched an urgent internal investigation.
"These are very serious and concerning allegations, and you will know the Met Police has asked anyone who believes they have been victim of a sexual assault to come forward and speak to officers," a spokesperson for British Prime Minister Rishi Sunak told reporters.