COAS urges optimum readiness to thwart attempts by hostile forces
Army Chief General Syed Asim Munir has underlined the need of maintaining optimum operational readiness to thwart attempts by foreign sponsored and supported hostile elements to destabilize Balochistan.
He said this while interacting with troops during his visit to Khuzdar and Basima areas of Balochistan.
He said we are aware of the nefarious designs of external enemies of Pakistan to disturb the hard earned peaceful environment in Balochistan.
Syed Asim Munir further said that that Army's deployment and operations are being focused in Balochistan to provide enabling environment for benevolent people centric socioeconomic development.
The Army Chief was briefed on prevailing security situation and Formation's operational preparedness along with measures being taken to ensure a peaceful and secure environment.
Earlier on arrival, the army chief was received by Lieutenant General Asif Ghafoor, Commander Quetta Corps.
Nawaz left Pakistan with govt permission, it wasn't a jailbreak: Solangi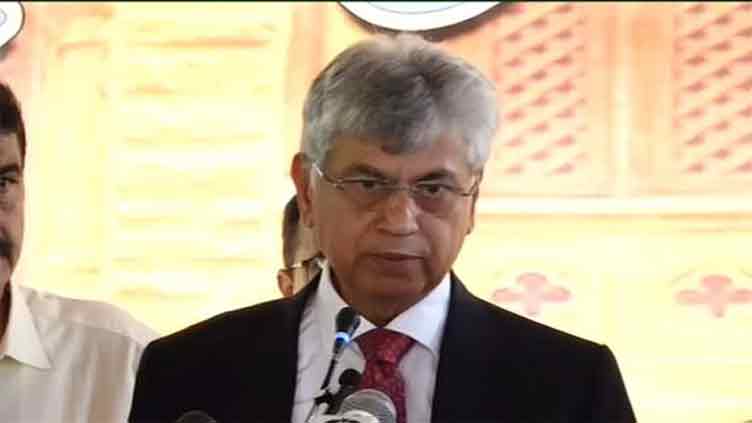 Former prime minister Nawaz Sharif had flown abroad after getting permission from the court and the government, not due to jailbreak, said Murtaza Solangi – the caretaker information minister – who added that he would be treated according to law and constitution on his return to Pakistan.
The minister remarked some people were confused on the issue of elections and spreading confusion a business for some others. The caretaker government had no confusion on the issue of elections, he added
Solangi, who visited the Karachi Press Club, told media persons on Saturday that Nawaz was a three-time prime minister and he had no knowledge of which court the PML-n supremo would move after his return.
Replying to various questions on the subject, the caretaker information minister said he didn't want to speculate as it was Nawaz who would have to answer such queries.
As the minister faced a flurry of questions about the elections, he again made it clear that the caretaker setup would give equal opportunities to all the registered political parties for taking part in the electoral process.
Solangi reiterated that the caretaker government would fulfil its constitutional responsibilities and provide all the available resources to the Election Commission for conducting the exercise.
When asked about the rupee appreciation and the fuel prices, Solangi said the incumbent setup had no role in pricing mechanism which was linked to the rates in global markets.
However, he added, that there were enough chances of reduction in petroleum products' rates due to the gains made by the local currency. People would get some benefit of reduction in the value of the dollar, Solangi said.
The minister noted that power theft burdened other consumers and recovering the amount from them through their monthly system was unjustified – a mechanism which, he said, should be changed.
Solangi said the interim setup was aiming at stabilising the national economy while ensuring that Pakistan didn't slide towards default and political temperature was cooled down. Legislation wasn't their prerogative but would do everything reduce the current problems, he added.
CTD arrests terrorist of banned outfit in Jamshoro IBO
A team of Hyderabad Counter-Terrorism Department (CTD) on Friday arrested one alleged terrorist associated with a banned outfit during an operation in Jamshoro, Dunya News reported.
According to a CTD spokesperson, a CTD team conducted an Intelligence-based-operation (IBO) in Jamshoro and arrested a terrorist belonging to banned organisation.
He also informed that the arrested terrorist was involved in providing funds to terrorist organization.
The spokesperson further informed that a 30-bore pistol, funding receipts and other evidence have been recovered from the arrested terrorist. He said that further investigation is ongoing.
Mother, son killed in road accident near Sheikhupura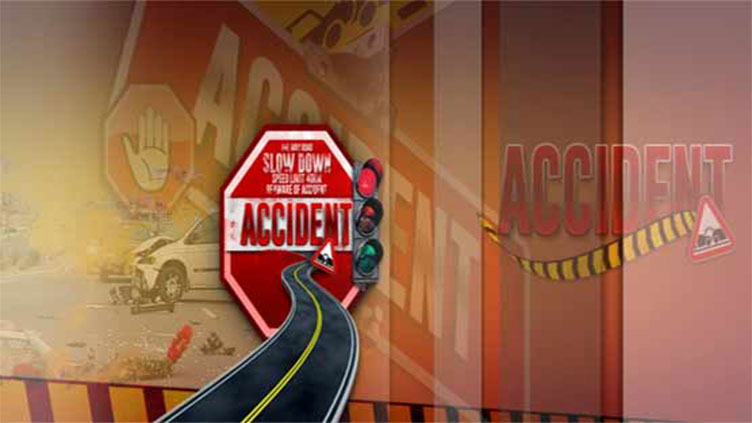 A woman and her son were killed and two other children were wounded when the motorcycle they were riding on was hit by a dumper near Sheikhupura on Friday night,
According to details, the accident occurred in Farooqabad area near Sheikhupura where a rashly driven dumper hit a motorcycle, killing a woman and her son on the spot and injuring two other children.
Police and rescue teams reached the spot and shifted the dead and injured to hospital.