Edmunds: The pros and cons of software running your car
Software was a big theme for automakers attending CES 2023 in January. BMW, Stellantis, Volkswagen and a joint venture between Honda and Sony showed off upcoming or concept vehicles that are significantly reliant on computers and code. The takeaway was clear: More and more vehicles will be run top to bottom by software, not hardware. In some cases, the future is already here.
What will it be like for shoppers when vehicles are dominated by bits and bytes instead of gears and gaskets? Edmunds' experts break down what's in store.
SOFTWARE-DEFINED VEHICLES
The phrase "software-defined vehicle" is an industry term used to clarify the difference between a traditional car that is enhanced by technology and one that is run by technology.
While cars of the past 20 years have gained touchscreens and have plenty of engines- and safety-related computing power, those software features are largely stuck in time once the car rolls off the assembly line. The future holds that nearly every vehicle feature will be controlled by software, which offers the potential to improve features over time.
Another key difference is updatability. Consider the smartphone. Their manufacturers seamlessly update their software on a regular basis to fix bugs and breaches and add functionality. Software-defined vehicles work similarly. They have high-speed Wi-Fi and cellular connections that automakers use to send out software updates via the cloud to their vehicles. There's no need for owners to bring their vehicles to a dealership or service centre.
A NEW DAY AND A NEW FEATURE FOR YOUR CAR
Tesla is a pioneer in adding software-based features to its vehicles. Over the years it has introduced improvements to the touchscreen interfaces and added new features such as video games. It's even issued updates that enhance vehicle performance. Startup EV brands Lucid and Rivian are following suit by employing over-the-air updates to give their vehicles new features and functions and issue bug fixes.
The software also allows for the introduction of features that wouldn't have been possible in the past. Genesis, Hyundai's luxury arm, is using facial recognition and fingerprint scanning with its new all-electric GV60 crossover. The physical key is required to set up both functions, but after that, the owner can basically operate the car as easily as a smartphone.
Established companies are jumping in as well. Last summer, Ford used software to enable its BlueCruise hands-free driving system in tens of thousands of F-150s and Mustang Mach-Es. The vehicles had the hardware for the system already installed; the over-the-air update made it complete. It applied to the cars wirelessly, without the need for a dealer visit.
Maintenance is another potential advantage. These highly digital vehicles can monitor preventive and predictive maintenance and even diagnose problems from afar. It takes the guesswork out of what could go wrong and what needs to be adjusted without a visit to a mechanic shop or dealership.
THE DOWNSIDE OF THIS NEW TECH
Software allows new features that wouldn't have been possible in the past. But sometimes these features aren't so great in practice. Tesla and Rivian, for example, use touchscreen-based controls to direct the flow of the cabin's air vents. It seems neat in theory but turns out to be a finicky and distracting process in real-world driving. Old-school air vents that you adjust by hand just work better.
Software crashes and glitches are also problematic. Issues that PC users are all too familiar with cane crop up in cars. It might be a touchscreen that goes blank and is inoperable while the driving, glitchy operation of certain controls, or advanced driver assist features that aren't as fully vetted as they should be before being added to vehicles.
The risks of software crashes and privacy breaches are real issues. It's not outside the realm of possibility for someone with malicious intentions to take over the operation of a car and cause damage. Also, some experts are both applauding the technology and advising caution as it relates to personal data privacy: the more data collected from drivers, the more potential for hacking.
EDMUNDS SAYS:
The software will continue to evolve to change the vehicle ownership experience. Test-driving different new vehicles offer a sense of how much digital functionality you prefer. You might enjoy the opportunity for a quick fix or update via Wi-Fi. But technology-averse shoppers will likely prefer a vehicle with a more traditional design, which might include buying used.
UK competition regulator lays out AI principles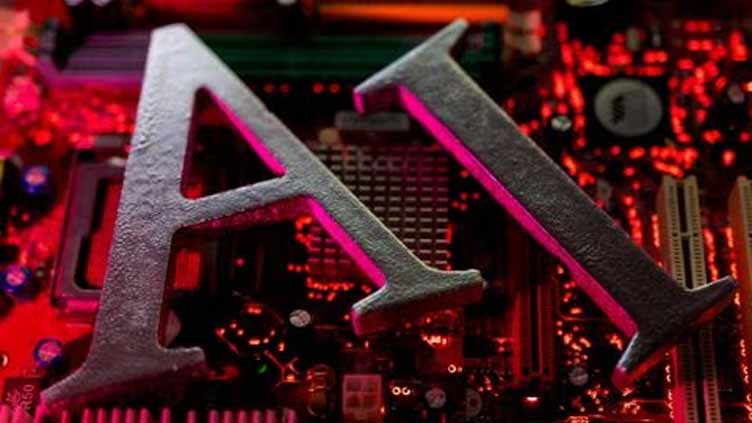 Britain's competition regulator proposed principles to govern new artificial intelligence (AI) models on Monday, including accountability, access and transparency, as it seeks to foster competitive growth in the fast-moving technology.
The Competition and Markets Authority (CMA) started looking at the impact of generative AI applications such as ChatGPT in May to try to ensure the technology benefited businesses and consumers.
The CMA's chief executive Sarah Cardell said there was real potential for the technology to turbocharge productivity and make millions of everyday tasks easier – but a positive future could not be taken for granted.
"That's why we have today proposed these new principles and launched a broad programme of engagement to help ensure the development and use of foundation models evolves in a way that promotes competition and protects consumers," she said.
Prime Minister Rishi Sunak has touted the UK as a global leader in AI regulation and the country will host an AI safety summit in November.
China's industry ministry to work on standards for the metaverse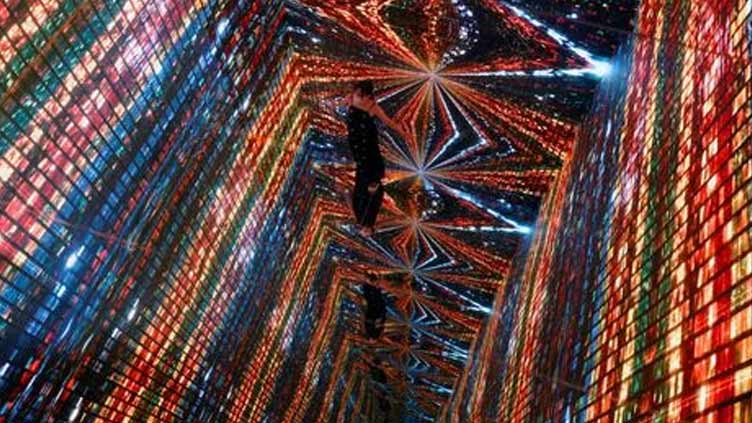 China's Ministry of Industry and Information Technology (MIIT)said on Monday that it will form a working group to establish standards for the metaverse sector as Beijing seeks to be a global standards-setter for new technology.
The ministry released a draft proposal to form a working group for the metaverse, shared virtual worlds accessible via the internet, on Monday. The proposal said that the metaverse is one of the nine emerging tech sectors which China should strive to establish standards for.
The metaverse has become one of the hottest tech trends since 2021, but there is yet to be consensus on what qualifies as a metaverse despite the hype, an issue the MIIT highlighted in the proposal.
"[The metaverse industry] faces many challenges," the MIIT said, "It is urgent to promote healthy and orderly development of the metaverse industry through standardization and guidance."
It added that the metaverse industry suffers from a lack of clear definitions, which had allowed some capitalists and companies to drum up speculation in the market.
The MIIT also described the metaverse as "an integrated innovation combining various cutting-edge technologies". It said that the metaverse will spur many innovative business models, new business opportunities and growth for the digital economy.
BoE official says public need reassurance on digital pound and privacy
A "national conversation" is needed to assuage public fears that a digital version of the pound would allow the government to spy on them, Bank of England deputy governor designate Sarah Breeden said on Tuesday.
The BoE and Britain's finance ministry have been consulting on whether and how to introduce a digital pound, probably in the second half of this decade.
But critics of the concept say a digital currency could be used by governments to track what people spend their money on, and make it harder to make payments and purchases using cash.
European Union policymakers have already sought to reassure the public that a digital euro is not a "Big Brother" surveillance project.
"I think on the back of that we need to start a national conversation, actually, because while I'm supportive of that technology, as was apparent in the responses we got to the discussion paper there's a lot of concern about privacy," Breeden told a hearing in parliament's Treasury Select Committee on her appointment.
A digital pound would be the anchor for all money in the digital world to ensure trust in money, she said.
"So analytically, it's the right thing – I can see a case for it. How you manage the privacy challenges, the role of the state – I think we are at the start of the debate on that," Breeden said.
"The privacy concerns about programmability, I recognise those as real concerns, and what we need to do … is reassure the public on how privacy is going to be delivered, terms and conditions set in legislation, we must not assume trust in practice," she told lawmakers.
There should be equal focus on privacy in private-sector digital currencies as well, said Breeden, who is currently an executive director at the BoE.
Eleven countries have already launched digital versions of their currencies and, like the European Central Bank, the U.S. Federal Reserve is considering doing so.
Breeden said the impact on financial stability is also a concern for her and responses to the public consultation will be published towards the end of the year.
Breeden rejected suggestions by critics of a digital currency that it would force out the availability of cash.