India's rapid take-up of electric vehicles prompts rethink about long-term fuel needs
The rapid take-up of electric vehicles in India's fledgling market has prompted a major rethink about the country's long-term fuel needs as refiners in Asia's third-largest economy hasten their shift away from oil production.
India, one of the world's fastest-growing oil markets, has lagged behind major economic peers in Europe and Asia in the adoption of EVs but sales are now picking up and investment in the production of new autos and energy infrastructure is accelerating.
The faster-than-anticipated industry growth means India's gasoline consumption will peak sooner than previously thought, some analysts and industry participants say, forcing top oil firms to expedite transition plans to alternative business lines, notably increased petrochemical manufacturing.
"We were anticipating that peak gasoline demand will be around 2040-2045 earlier, but going by the trend and the speed with which we are developing the ecosystem around EVs, the peak demand would be the mid-2030s," Debasish Mishra, Partner, energy, resources and industrials, Deloitte India told Reuters. He expects diesel demand to peak around the same time as petrol.
Slowing fuel demand will be quite visible by around 2030 as EV technologies stabilise, compared with an earlier projection of the 2040s, an industry source at an India-based refinery told Reuters, adding that the heavy trucking sector will see changes a little later.
"Refiners are already investing in petrochemical integration to cope with the potential loss in fuel demand," said the source who declined to be named because he is not authorised to speak to the media.
Currently, around 90% of Indian petrochemical demand is met by China, he said, so a shift by Indian refiners towards domestic chemical needs could dramatically change supply dynamics.
Indian refiners are investing billions of dollars to raise petrochemical capacity. Indian Oil Corp (IOC.NS), the country's top refiner, is raising the petrochemical capacity at its Panipat refinery by 13% and building new plants linked to its Paradip and Gujarat refineries.
Reliance Industries Ltd (RELI.NS), operator of the world's biggest refining complex, plans to invest 750 billion rupees ($9.38 billion) to expand its chemical business, while Essar Group plans to set up a 400 billion rupee petrochemical complex in east India.
Nayara Energy (ESRO.M3) expects 15-20 new integrated petrochemical plants will start in the next decade.
EVs, TRUCKS
China currently dominates global EV production and domestic adoption of new energy vehicles is well advanced. The China Passenger Car Association expects sales of new energy cars, mainly EVs, to hit 8.5 million units this year, or 36% of all new sales.
Despite new momentum in India, the question for the country is whether it will be enough to ultimately shake its fossil fuel dependency.
"Limited charging infrastructure, low domestic EV production and high EV battery costs remain some of the key hurdles in maintaining strong EV uptake in the long run," said Dylan Sim, oil market analyst at FGE.
India's progress is modest by global comparisons, however, last year registered EVs tripled to 1.01 million from 2021, most of them two- and three-wheelers.
While EVs make up just 1% of the 3 million cars sold each year, New Delhi wants to grow this to 30% by 2030 and has introduced a range of policies to get there, including tax breaks for consumers.
India's state refiners, which dominate fuel retailers, plan to set up EV charging facilities at more than 22,000 fuel stations and highways by 2024.
The private sector is also providing EV bulls hope.
Gurugram-headquartered ride-hailing service Blusmart, which owns a fleet of 3,000 EVs, has seen brisk growth.
Its co-founder Punit Goyal told Reuters it now provides 500,000 monthly trips, up from about 35,000 when it started in 2019.
Local automakers like Tata Motors and Mahindra & Mahindra have made big investments while foreign players like Kia and BYD have announced premium models for the Indian market.
About 40% of India's fuel demand is for diesel, which is mostly used by trucks.
Chetan Maini, chairman of Sun Mobility, which provides electric mobility solutions, said India's smaller trucks, including three-wheelers, are likely to be early adopters in the transition given the cost advantage for e-commerce and delivery firms.
His company currently has 80 battery swapping stations in Delhi for two- and three-wheelers and plans to set up 200 by March.
"A large opportunity by 2030 is going to be on the trucking side because the cost economics will work out really well," Maini said.
UK competition regulator lays out AI principles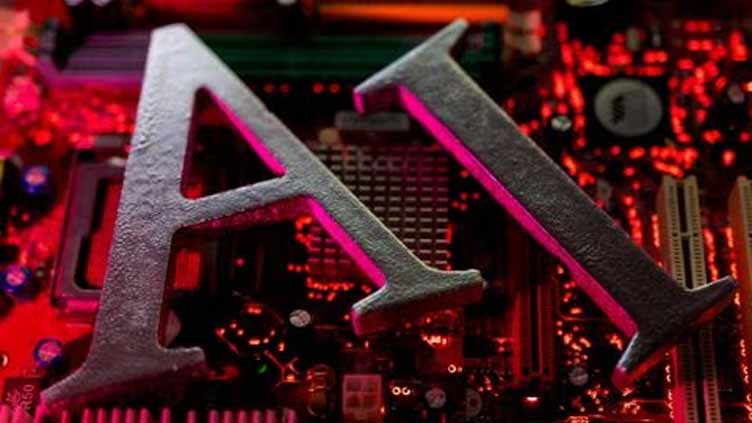 Britain's competition regulator proposed principles to govern new artificial intelligence (AI) models on Monday, including accountability, access and transparency, as it seeks to foster competitive growth in the fast-moving technology.
The Competition and Markets Authority (CMA) started looking at the impact of generative AI applications such as ChatGPT in May to try to ensure the technology benefited businesses and consumers.
The CMA's chief executive Sarah Cardell said there was real potential for the technology to turbocharge productivity and make millions of everyday tasks easier – but a positive future could not be taken for granted.
"That's why we have today proposed these new principles and launched a broad programme of engagement to help ensure the development and use of foundation models evolves in a way that promotes competition and protects consumers," she said.
Prime Minister Rishi Sunak has touted the UK as a global leader in AI regulation and the country will host an AI safety summit in November.
China's industry ministry to work on standards for the metaverse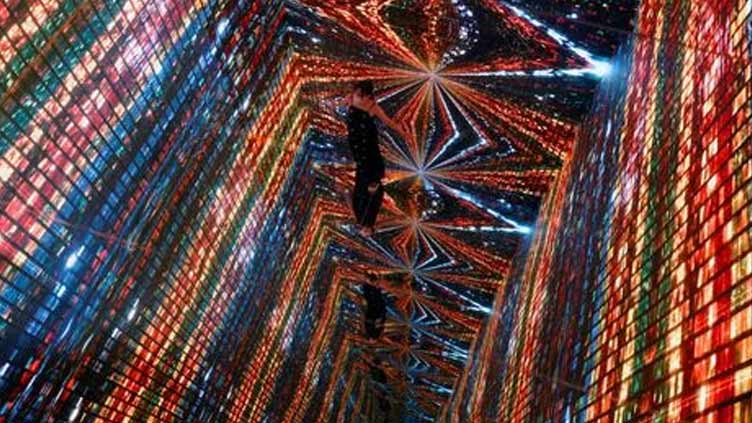 China's Ministry of Industry and Information Technology (MIIT)said on Monday that it will form a working group to establish standards for the metaverse sector as Beijing seeks to be a global standards-setter for new technology.
The ministry released a draft proposal to form a working group for the metaverse, shared virtual worlds accessible via the internet, on Monday. The proposal said that the metaverse is one of the nine emerging tech sectors which China should strive to establish standards for.
The metaverse has become one of the hottest tech trends since 2021, but there is yet to be consensus on what qualifies as a metaverse despite the hype, an issue the MIIT highlighted in the proposal.
"[The metaverse industry] faces many challenges," the MIIT said, "It is urgent to promote healthy and orderly development of the metaverse industry through standardization and guidance."
It added that the metaverse industry suffers from a lack of clear definitions, which had allowed some capitalists and companies to drum up speculation in the market.
The MIIT also described the metaverse as "an integrated innovation combining various cutting-edge technologies". It said that the metaverse will spur many innovative business models, new business opportunities and growth for the digital economy.
BoE official says public need reassurance on digital pound and privacy
A "national conversation" is needed to assuage public fears that a digital version of the pound would allow the government to spy on them, Bank of England deputy governor designate Sarah Breeden said on Tuesday.
The BoE and Britain's finance ministry have been consulting on whether and how to introduce a digital pound, probably in the second half of this decade.
But critics of the concept say a digital currency could be used by governments to track what people spend their money on, and make it harder to make payments and purchases using cash.
European Union policymakers have already sought to reassure the public that a digital euro is not a "Big Brother" surveillance project.
"I think on the back of that we need to start a national conversation, actually, because while I'm supportive of that technology, as was apparent in the responses we got to the discussion paper there's a lot of concern about privacy," Breeden told a hearing in parliament's Treasury Select Committee on her appointment.
A digital pound would be the anchor for all money in the digital world to ensure trust in money, she said.
"So analytically, it's the right thing – I can see a case for it. How you manage the privacy challenges, the role of the state – I think we are at the start of the debate on that," Breeden said.
"The privacy concerns about programmability, I recognise those as real concerns, and what we need to do … is reassure the public on how privacy is going to be delivered, terms and conditions set in legislation, we must not assume trust in practice," she told lawmakers.
There should be equal focus on privacy in private-sector digital currencies as well, said Breeden, who is currently an executive director at the BoE.
Eleven countries have already launched digital versions of their currencies and, like the European Central Bank, the U.S. Federal Reserve is considering doing so.
Breeden said the impact on financial stability is also a concern for her and responses to the public consultation will be published towards the end of the year.
Breeden rejected suggestions by critics of a digital currency that it would force out the availability of cash.