S. Korea to support civilian aid to North in hopes of talks
South Korea's government said Friday it will promote civilian efforts to provide humanitarian assistance to North Korea in hopes of softening a diplomatic freeze deepened by North Korean leader Kim Jong Un's growing nuclear ambitions.
South Korean Unification Minister Kwon Youngse didn't specify the type of aid he sees as conceivable or whether it was realistic to expect those exchanges to induce meaningful diplomatic breakthroughs.
North Korea has suspended virtually all cooperation with rival South Korea since the collapse of its nuclear negotiations with the United States in 2019 over disagreements in exchanging the release of U.S.-led sanctions and steps to cut back its nuclear weapons and missiles program.
Kim further ramped up tensions in 2022, test-firing more than 70 missiles, including potentially nuclear-capable weapons of various ranges targeting South Korea and the continental United States.
Kim punctuated his testing activity with provocative statements that North Korea would preemptively use its nukes in crisis situations against South Korea or the US, as the allies revived their large-scale military exercises — which had been downsized in recent years — to counter the North's growing threat.
While ignoring South Korean calls for talks, the North has ridiculed President Yoon Suk Yeol's offer for economic benefits in exchange for denuclearization steps, accusing Seoul of recycling "foolish" proposals Pyongyang already rejected.
Kwon's news conference Friday was to address reporters on the ministry's policy plans for 2023. But the dearth of new ideas for reviving dialogue underscored how rising tensions on the Korean Peninsula have sidelined a ministry dedicated to improving relations with the North and promoting an eventual peaceful unification.
Although South Korea's current priority is to maintain a strengthened defense posture against the North in conjunction with its alliance with the United States, it's also critical to make consistent efforts to revive an atmosphere for dialogue, Kwon said.
"To reopen a path for dialogue amid tightly strained South-North relations and to build trust between the South and North, even if it's little by little, we will support the efforts of civilian organizations to resume contact with North Korea and also try to broaden contact through international organizations," said Kwon.
Kwon said that South Korea has not made any new offers for inter-Korean government talks after North Korea ignored repeated calls for meetings in 2022.
The South had proposed talks in May to set up Southern provisions of vaccines and other Covid-19 supplies after the North acknowledged an outbreak. The North was unresponsive again in September, when the South called for a meeting to arrange reunions of families separated since the 1950-53 Korean War ahead of that month's Chuseok holidays, the Korean Thanksgiving.
The reunions of those families, as well as the issue of bringing back South Korean civilians who remain detained by the North, would be prioritized if talks between the Koreas do resume, Kwon said.
Kwon said the ministry also plans to update South Korea's long-term vision for an eventual unification with North Korea to reflect recent changes in global geopolitics and help maintain the South Korean public's support for a future combined statehood, which weakened in recent years amid the North's nuclear push.
The "New Future Initiative on Unification" will be released by the end of the year after an opinion-gathering process, the ministry said in a statement.
The ministry said it will also publicize annual reports on North Korea's human rights record starting in March to raise awareness on the issue.
During an interview with The Associated Press this month, Yoon reiterated his plans to provide economic assistance to North Korea if it shows sincere commitment toward abandoning its nuclear weapons program.
Yoon said he isn't demanding North Korea to completely denuclearize upfront, but appeared to set a high bar for talks, citing inspections by the International Atomic Energy Agency as an example of the steps the North should take in order to receive economic benefits.
India formulate security plan for World Cup 2023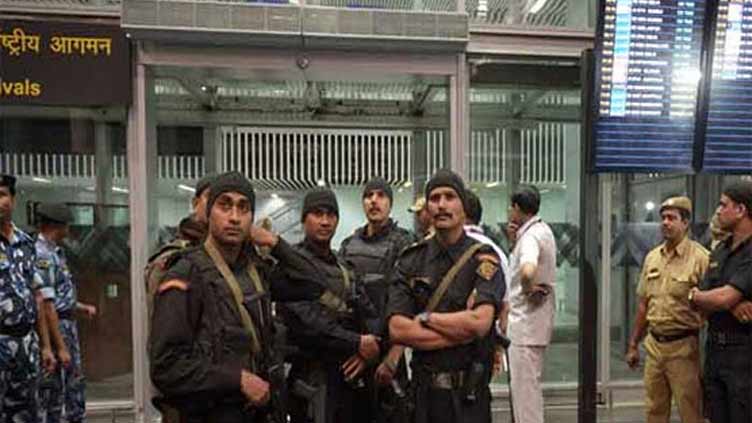 India have chalked out a comprehensive plan for multi-layer security and management of traffic for the upcoming ICC Men's World Cup 2023.
A security official told Indian media that arrangements had been made for smooth influx of fans into the stadiums and maintain uninterrupted traffic flow on roads.
He said multi-layer security plan had been designed for the mega event, adding that a communication system would also be established for seamless coordination between security agencies and local cricket association.
The security teams would ensure the safe movement of teams from hotel to stadium and back by creating secure pathways.
As several stadiums, including Pune, are situated at a considerable distance from the city, seamless arrangements have been made to handle the logistical challenge in an effective way.
Commissioner of Pimpri Chinchwad police Vinoy Kumar Choubey said told Indian media, "We will be putting in place a multi-layer security cover in and around the stadium. A detailed plan for the same is in the making.
"Each layer will have a specific purpose and a pre-decided number of personnel and officers will be tasked to secure each layer. A communication channel has been established between the MCA office bearers and our team."
South Korea opposition leader ends 24-day hunger strike
South Korea's opposition leader ended a 24-day hunger strike on Saturday, a party spokesperson said, two days after parliament voted to let prosecutors serve an arrest warrant against him for alleged bribery.
Lee Jae-myung, leader of the Democratic Party of Korea, will maintain a schedule including court attendance while hospitalised for the time being, the spokesman told reporters.
Prosecutors this month sought the warrant in an investigation into bribery allegations concerning a development project. Prosecutors accuse Lee of asking a company to illegally transfer $8 million to North Korea when he was the governor of Gyeonggi Province.
He is also accused of breaching his duty over losses of 20 billion won ($15 million) by a municipal development corporation when he was mayor of Seongnam city.
Lee, who lost South Korea's presidential election to conservative Yoon Suk Yeol last year, has denied wrongdoing, calling the allegations "fiction" and a "political conspiracy".
He began his protest on Aug. 31, citing the government's economic mismanagement, threats to media freedom and the failure to oppose Japan's release of wastewater from the wrecked Fukushima nuclear plant, among other reasons.
Thursday's surprise vote by parliament, controlled by Lee's party, has caused an uproar among his supporters.
Police on Saturday detained a man in his 40s who had posted the names of more than a dozen lawmakers outside Lee's party faction, writing "gotta search for the sniper rifle at home", said an official with the Gyeonggi Nambu Provincial Police. Police will seek an arrest warrant against him for intimidation, the official said.
South Korea is to hold parliamentary elections in April.
Landslide causes large chunk of Swedish motorway to collapse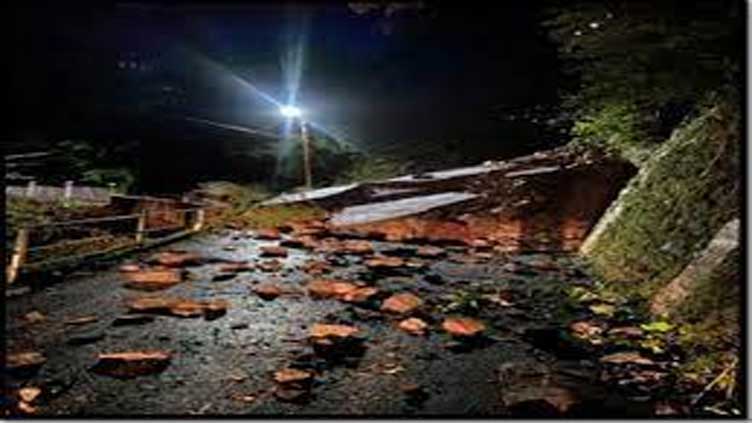 A large chunk of a motorway in southwest Sweden collapsed overnight, causing three people to be taken to hospital with light injuries, police said on Saturday.
The landslide damaged the motorway between Sweden's second-biggest city Gothenburg and Norway's capital Oslo, near the small town of Stenungsund, around 50 km north of Gothenburg on Sweden's west coast.
"The landslide has affected an area of around 100 x 150 meters, around ten vehicles, a wooded area, and a business area with a gas station and a fast food restaurant," the Gothenburg Rescue Services said.
"A number of people have been helped out of vehicles in the slide area with the help of fire personnel and a helicopter," they said. Several cars and one truck had fallen into holes and cracks caused by the landslide, Swedish news agency TT reported.
A rescue services spokesperson told public broadcaster SVT all people in the vehicles had been helped out. The rescue services said specially trained staff and search dogs would now search the area, and that further slides could not be ruled out.