Four tips to improve your YouTube experience
In honour of Safer Internet Day, the popular video platform YouTube has shared some golden advice with internet users and viewers, instructing us on how to use resources more mindfully and protect our privacy.
Who can deny that the internet has become an inseparable part of our lives? Without going online, our personal and professional lives are incomplete. We rely on our smart devices and internet connections to help us learn new things or stay in touch with loved ones.
However, this raises concerns about safety. This is due to the fact that the younger generation, who was born into technology, appears to understand and use the internet better than their parents. This makes it difficult for families to communicate with one another and for parents to control the content their children see.
This is where YouTube comes into play. The website has shared four ways in which it empowers users to have a safer internet experience.
Here is the most recent YouTube management advice, which ranges from controls and family-friendly resources to mindfulness exercises and data privacy safeguards.
Digital security apps
YouTube stated in a blog post that over the past several years, it has launched a number of tools to help users manage their time on YouTube, such as sleep reminders, time viewed counters, and controls to customise autoplay settings because everyone is striving to be more mindful of how we spend our time online.
According to YouTube, Safer Internet Day is a good reminder to check your settings and make sure they still work for you.
Review and manage your data daily
Regularly reviewing your YouTube data gives you more control over your viewing experience and helps to protect your privacy. YouTube makes it simple to view your data by using the "Your Data in YouTube" tab. There is an overview of your content and activity data, as well as settings and controls for managing your data and information on how it is used to improve your experience.
You can use your watch and search histories to help YouTube and other Google services make more relevant recommendations to you. You can also view or delete your YouTube activity, including comments on videos and channels you've subscribed to.
Child and adolescent protection
Every family has a distinct relationship with media and technology.
"We offer options to help parents and carers decide what's best for their kids and are investing in new ways to improve these experiences," the blog post stated.
Signing in to YouTube Kids on compatible devices is a quick way to make YouTube work better for families.
YouTube Kids gives logged-in parents the ability to customise their children's experiences. They can create a profile with personalised settings for each child, restrict or approve specific channels and videos, and even share YouTube content with their children directly through YouTube Kids.
Second, families with tweens who own mobile devices or want their own accounts may benefit from supervised YouTube time. Over the last year, support for these supervised accounts has grown to allow tweens to log in on gaming consoles, smart TVs, the YouTube Music app, and other devices.
"This allows us to respect a parent's content preference across all devices in the home where their tween watches videos or listens to music."
Educate children about online safety
Because they will use technology for the rest of their lives, the safety and long-term success of today's children are dependent on ongoing education.

When you open the YouTube Kids app, which was released today, you may notice the "Build a Safer Internet" playlist. The playlist will include songs that encourage families to use technology in an appropriate, healthy, and safe manner.
These films are intended to help parents and their families navigate the digital world. They include kid-friendly online safety guidelines, songs, and resources to help parents and children discuss responsible screen use.
UK competition regulator lays out AI principles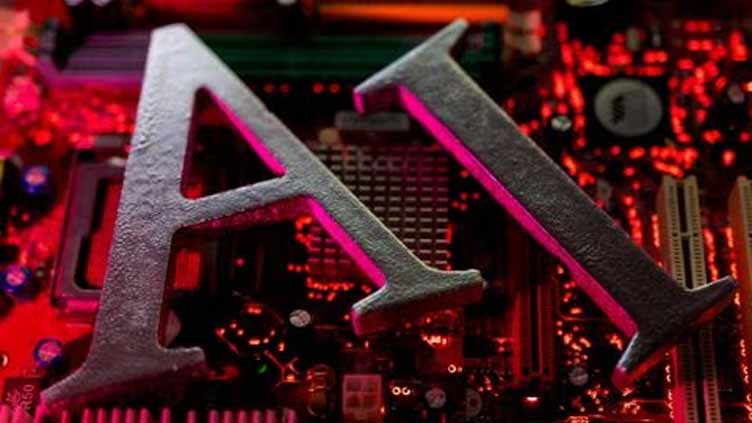 Britain's competition regulator proposed principles to govern new artificial intelligence (AI) models on Monday, including accountability, access and transparency, as it seeks to foster competitive growth in the fast-moving technology.
The Competition and Markets Authority (CMA) started looking at the impact of generative AI applications such as ChatGPT in May to try to ensure the technology benefited businesses and consumers.
The CMA's chief executive Sarah Cardell said there was real potential for the technology to turbocharge productivity and make millions of everyday tasks easier – but a positive future could not be taken for granted.
"That's why we have today proposed these new principles and launched a broad programme of engagement to help ensure the development and use of foundation models evolves in a way that promotes competition and protects consumers," she said.
Prime Minister Rishi Sunak has touted the UK as a global leader in AI regulation and the country will host an AI safety summit in November.
China's industry ministry to work on standards for the metaverse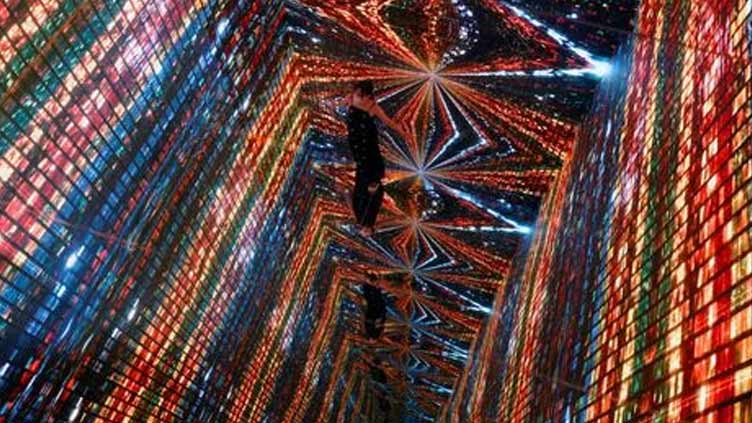 China's Ministry of Industry and Information Technology (MIIT)said on Monday that it will form a working group to establish standards for the metaverse sector as Beijing seeks to be a global standards-setter for new technology.
The ministry released a draft proposal to form a working group for the metaverse, shared virtual worlds accessible via the internet, on Monday. The proposal said that the metaverse is one of the nine emerging tech sectors which China should strive to establish standards for.
The metaverse has become one of the hottest tech trends since 2021, but there is yet to be consensus on what qualifies as a metaverse despite the hype, an issue the MIIT highlighted in the proposal.
"[The metaverse industry] faces many challenges," the MIIT said, "It is urgent to promote healthy and orderly development of the metaverse industry through standardization and guidance."
It added that the metaverse industry suffers from a lack of clear definitions, which had allowed some capitalists and companies to drum up speculation in the market.
The MIIT also described the metaverse as "an integrated innovation combining various cutting-edge technologies". It said that the metaverse will spur many innovative business models, new business opportunities and growth for the digital economy.
BoE official says public need reassurance on digital pound and privacy
A "national conversation" is needed to assuage public fears that a digital version of the pound would allow the government to spy on them, Bank of England deputy governor designate Sarah Breeden said on Tuesday.
The BoE and Britain's finance ministry have been consulting on whether and how to introduce a digital pound, probably in the second half of this decade.
But critics of the concept say a digital currency could be used by governments to track what people spend their money on, and make it harder to make payments and purchases using cash.
European Union policymakers have already sought to reassure the public that a digital euro is not a "Big Brother" surveillance project.
"I think on the back of that we need to start a national conversation, actually, because while I'm supportive of that technology, as was apparent in the responses we got to the discussion paper there's a lot of concern about privacy," Breeden told a hearing in parliament's Treasury Select Committee on her appointment.
A digital pound would be the anchor for all money in the digital world to ensure trust in money, she said.
"So analytically, it's the right thing – I can see a case for it. How you manage the privacy challenges, the role of the state – I think we are at the start of the debate on that," Breeden said.
"The privacy concerns about programmability, I recognise those as real concerns, and what we need to do … is reassure the public on how privacy is going to be delivered, terms and conditions set in legislation, we must not assume trust in practice," she told lawmakers.
There should be equal focus on privacy in private-sector digital currencies as well, said Breeden, who is currently an executive director at the BoE.
Eleven countries have already launched digital versions of their currencies and, like the European Central Bank, the U.S. Federal Reserve is considering doing so.
Breeden said the impact on financial stability is also a concern for her and responses to the public consultation will be published towards the end of the year.
Breeden rejected suggestions by critics of a digital currency that it would force out the availability of cash.