Tech firms, Wall Street titans lead job cuts in corporate America
Big Tech firms and Wall Street titans are leading a string of layoffs across corporate America as companies look to rein in costs to ride out a global economic downturn.
Rapid interest rate hikes and weak consumer demand have forced firms such as Amazon, Walt Disney, and Facebook-owner Meta and American banks to trim their workforce.
Tech companies shed more than 150,000 workers in 2022 amid a rapidly fading pandemic-led demand boom, according to tracking site Layoffs. fyi, and more layoffs are expected as growth in the world's biggest economies slows.
Here are some of the job cuts by major American companies announced in recent weeks.
TECHNOLOGY, MEDIA AND TELECOM SECTOR

IBM Corp (IBM.N):
The software and consulting firm said it will lay off 3,900 employees.
Spotify Technology SA (SPOT.N):
Music streaming service Spotify is cutting 6% of its workforce or roughly 600 roles.
Alphabet Inc (GOOGL.O):
Alphabet Inc is eliminating 12,000 jobs, its chief executive said in a staff memo.
Microsoft Corp (MSFT.O):
The U.S. tech giant said it would cut 10,000 jobs by the end of the third quarter of fiscal 2023.
The company laid off under 1,000 employees across several divisions in October, Axios reported, citing a source.
Amazon.com Inc (AMZN.O):
The e-commerce giant said company-wide layoffs would impact over 18,000 employees.
Meta Platforms Inc (META.O):
The Facebook parent said it would cut 13% of its workforce, or more than 11,000 employees, as it grapples with a weak advertising market and mounting costs.
Intel Corp (INTC.O):
CEO Pat Gelsinger told Reuters "people actions" would be part of a cost-reduction plan. The chipmaker said it would reduce costs by $3 billion in 2023.
Twitter Inc:
The social media company has aggressively cut its workforce across teams ranging from communications and content curation to product and engineering following Elon Musk's $44 billion takeover.
Lyft Inc (LYFT.O):
The ride-hailing firm said it would lay off 13% of its workforce, or about 683 employees after it already cut 60 jobs earlier this year and froze hiring in September.
Salesforce Inc (CRM.N):
The software company said it would lay off about 10% of its employees and close some offices as a part of its restructuring plan, citing a challenging economy.
Cisco Systems Inc (CSCO.O):
The networking and collaboration solutions company said it will undertake restructuring which could impact roughly 5% of its workforce. The effort will begin in the second quarter of the fiscal year 2023 and cost the company $600 million.
HP Inc (HPQ.N):
The computing devices maker said it expected to cut up to 6,000 jobs by the end of fiscal 2025.
Rivian Automotive Inc (RIVN.O):
The company is laying off 6% of its workforce in an effort to cut costs as the EV maker, already grappling with falling cash reserves and a weak economy, braces for an industry-wide price war.
Match Group (MTCH.O)
The Tinder parent said it would lay off about 8% of its workforce, a day after it forecast first-quarter revenue below Wall Street expectations.
Dell Technologies Inc (DELL.N)
The company will eliminate about 6,650 jobs, or 5% of its global workforce, as the PC maker grapples with falling demand and braces for economic uncertainty.
Zoom Video Communications (ZM.O)
The company said on Tuesday it would cut about 1,300 jobs, as demand for its video conferencing services slows with the waning of the pandemic, and take a related charge of up to $68 million.
eBay Inc (EBAY.O)
E-commerce firm eBay Inc said on Tuesday it will lay off 500 employees globally, representing 4% of its total workforce.
FINANCIAL SECTOR
Goldman Sachs Group Inc (GS.N):
Goldman Sachs began laying off staff on Jan. 11 in a sweeping cost-cutting drive, with around a third of those affected coming from the investment banking and global markets division, a source familiar with the matter told Reuters.
The job cuts are expected to be just over 3,000, one of the sources said on Jan. 9, in what would be the biggest workforce reduction for the bank since the financial crisis.
Morgan Stanley (MS.N):
The Wall Street powerhouse is expected to start a fresh round of layoffs globally in the coming weeks, Reuters reported on Nov. 3, as the dealmaking business takes a hit.
Citigroup Inc (C.N):
The bank eliminated dozens of jobs across its investment banking division, as a dealmaking slump continues to weigh on Wall Street's biggest banks, Bloomberg News reported.
BlackRock Inc (BLK.N):
The asset manager is cutting up to 500 jobs, Insider reported, citing a memo.
Genesis:
The cryptocurrency firm has cut 30% of its workforce in a second round of layoffs in less than six months, a person familiar with the matter told Reuters.
Coinbase Global (COIN.O):
The cryptocurrency exchange said it would slash nearly 950 jobs, the third round of workforce reduction in less than a year after cryptocurrencies, already squeezed by rising interest rates, came under renewed pressure following the collapse of major exchange FTX.
Stripe Inc:
The digital payments firm is cutting its headcount by about 14% and will have about 7,000 employees after the layoffs, according to an email to employees from the company's founders.
CONSUMER AND RETAIL SECTOR
Beyond Meat Inc (BYND.O):
The vegan meat maker said it plans to cut 200 jobs this year, with the layoffs expected to save about $39 million.
Blue Apron Holdings Inc (APRN.N):
The online meal-kit company said it will cut about 10% of its corporate workforce, as it looks to reduce costs and streamline operations. The company had about 1,657 full-time employees, as of Sept. 30.
DoorDash Inc (DASH.N):
The food delivery firm, which enjoyed a growth surge during the pandemic, said it was reducing its corporate headcount by about 1,250 employees.
Bed Bath & Beyond (BBBY.O):
The retailer will lay off more employees this year in an attempt to reduce costs. Last year, company executives had said the home goods retailer was cutting about 20% of its corporate and supply chain workforce.
ENERGY AND RESOURCES SECTOR
Dow Inc (DOW.N):
The U.S. chemicals maker said it would cut about 2,000 jobs as it navigates challenges including inflation and supply chain disruptions.
Phillips 66 (PSX.N):
The refiner reduced employee headcount by over 1,100 as it seeks to meet its 2022 cost savings target of $500 million. The reductions were communicated to employees in late October.
HEALTH AND PHARMACEUTICAL SECTOR
Johnson & Johnson (JNJ.N):
The pharmaceutical giant has said it might cut some jobs amid inflationary pressure and a strong dollar, with CFO Joseph Wolk saying the healthcare conglomerate is looking at "right-sizing" itself.
MANUFACTURING SECTOR
3M Co (MMM.N):
UK competition regulator lays out AI principles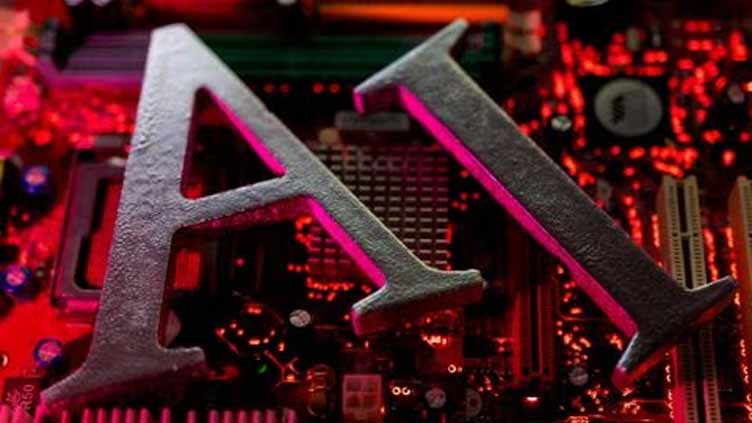 Britain's competition regulator proposed principles to govern new artificial intelligence (AI) models on Monday, including accountability, access and transparency, as it seeks to foster competitive growth in the fast-moving technology.
The Competition and Markets Authority (CMA) started looking at the impact of generative AI applications such as ChatGPT in May to try to ensure the technology benefited businesses and consumers.
The CMA's chief executive Sarah Cardell said there was real potential for the technology to turbocharge productivity and make millions of everyday tasks easier – but a positive future could not be taken for granted.
"That's why we have today proposed these new principles and launched a broad programme of engagement to help ensure the development and use of foundation models evolves in a way that promotes competition and protects consumers," she said.
Prime Minister Rishi Sunak has touted the UK as a global leader in AI regulation and the country will host an AI safety summit in November.
China's industry ministry to work on standards for the metaverse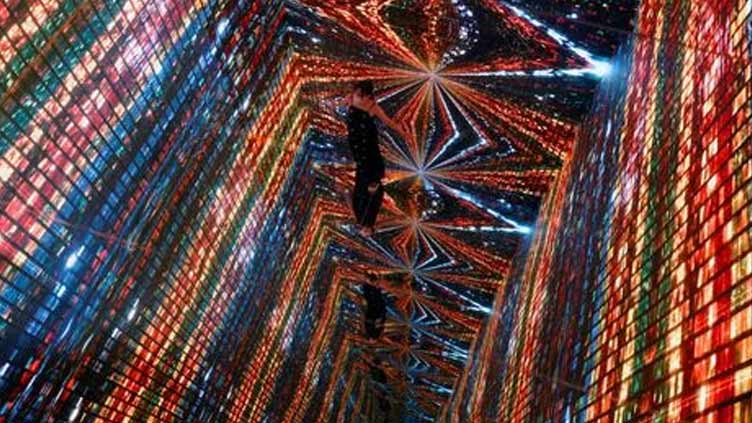 China's Ministry of Industry and Information Technology (MIIT)said on Monday that it will form a working group to establish standards for the metaverse sector as Beijing seeks to be a global standards-setter for new technology.
The ministry released a draft proposal to form a working group for the metaverse, shared virtual worlds accessible via the internet, on Monday. The proposal said that the metaverse is one of the nine emerging tech sectors which China should strive to establish standards for.
The metaverse has become one of the hottest tech trends since 2021, but there is yet to be consensus on what qualifies as a metaverse despite the hype, an issue the MIIT highlighted in the proposal.
"[The metaverse industry] faces many challenges," the MIIT said, "It is urgent to promote healthy and orderly development of the metaverse industry through standardization and guidance."
It added that the metaverse industry suffers from a lack of clear definitions, which had allowed some capitalists and companies to drum up speculation in the market.
The MIIT also described the metaverse as "an integrated innovation combining various cutting-edge technologies". It said that the metaverse will spur many innovative business models, new business opportunities and growth for the digital economy.
BoE official says public need reassurance on digital pound and privacy
A "national conversation" is needed to assuage public fears that a digital version of the pound would allow the government to spy on them, Bank of England deputy governor designate Sarah Breeden said on Tuesday.
The BoE and Britain's finance ministry have been consulting on whether and how to introduce a digital pound, probably in the second half of this decade.
But critics of the concept say a digital currency could be used by governments to track what people spend their money on, and make it harder to make payments and purchases using cash.
European Union policymakers have already sought to reassure the public that a digital euro is not a "Big Brother" surveillance project.
"I think on the back of that we need to start a national conversation, actually, because while I'm supportive of that technology, as was apparent in the responses we got to the discussion paper there's a lot of concern about privacy," Breeden told a hearing in parliament's Treasury Select Committee on her appointment.
A digital pound would be the anchor for all money in the digital world to ensure trust in money, she said.
"So analytically, it's the right thing – I can see a case for it. How you manage the privacy challenges, the role of the state – I think we are at the start of the debate on that," Breeden said.
"The privacy concerns about programmability, I recognise those as real concerns, and what we need to do … is reassure the public on how privacy is going to be delivered, terms and conditions set in legislation, we must not assume trust in practice," she told lawmakers.
There should be equal focus on privacy in private-sector digital currencies as well, said Breeden, who is currently an executive director at the BoE.
Eleven countries have already launched digital versions of their currencies and, like the European Central Bank, the U.S. Federal Reserve is considering doing so.
Breeden said the impact on financial stability is also a concern for her and responses to the public consultation will be published towards the end of the year.
Breeden rejected suggestions by critics of a digital currency that it would force out the availability of cash.