Zia Mohyeddin cast a spell with magical voice
Zia Mohyeddin, the master narrator and literary icon who mesmerised the world for several decades, has knocked the literature lovers and a large fanbase sideways with his death on Monday.
The death of a perfectionist in his own way coincided with the birth anniversary of prolific writer and poet Faiz Ahmad Faiz who is also known as the people's poet for raising voice for social justice.
Mohyeddin, 91, breathed his last at the intensive care unit of a private hospital in Karachi where he will be laid to rest.
Born in Faisalabad on June 20, 1931, Mohyeddin spent his early life in the Punjab capital Lahore and got training at London's Royal Academy of Dramatic Art from 1953 to 1956 before making his West End debut in 'A Passage to India' at the Comedy Theatre in 1960. The great thespian, who was also a British national, made his film debut with his role in 'Lawrence of Arabia' in 1962. He hosted a blockbuster show named after him, the Zia Mohyeddin Show, from 1969 to 1973.
The recipient of Hilal-i-Imtiaz and Sitara-i-Imtiaz authored three books – A Carrot is a Carrot, Theatrics and The God of My Idolatry Memories and Reflections – besides setting up an art academy in Karachi to trained people in various fields.
Besides all this, he ruled the hearts with his arresting voice for more than three decades as his annual readings from Urdu literature were an established tradition on Lahore's literary calendar. It was his magical voice that a devoted audience waited for him for hours ahead of the start of the reading sessions. The master of re-enacting Shakespeare had the skills to take the audience on a rare journey with his resonant voice that drew crowds to his renditions.
Prime Minister Shehbaz Sharif, political figures and people from all walks of lives paid tribute to Zia Mohyeddin.
Mr Sharif expressed deep grief and sorrow over the death of legendary Zia Mohyeddin and prayed for the departed soul. He said Mohyeddin's unique style earned fame all over the world including Pakistan. "Zia Mohyeddin introduced a new dimension to television hosting in Pakistan and that he earned a good name for the country by acting at international level," he added.
Here's how other people paid tribute to the veteran;
Election date will alleviate uncertainty: Kaira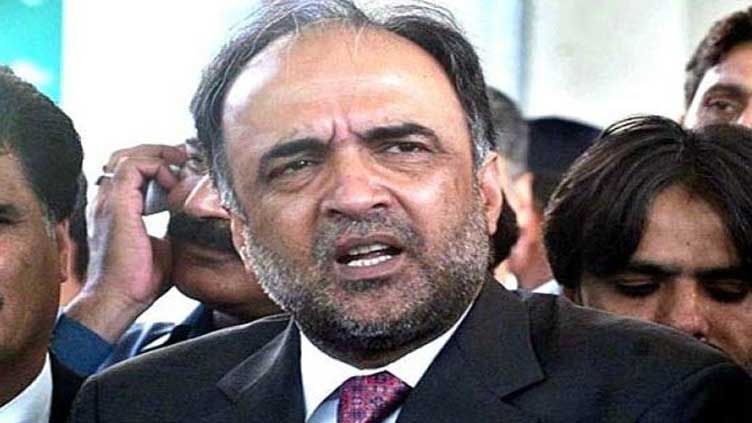 Pakistan Peoples Party (PPP) leader Qamar Zaman Kaira emphasised that providing a specific date by the Election Commission for general elections would help alleviate the prevailing uncertainty.
Kaira reiterated that the PPP firmly upholds its constitutional mandate to hold elections and believes it is essential for stability.
Furthermore, he clarified that the issue of a level playing field is distinct from this matter and should be addressed separately.
It is to be recalled that PPP co-chairman Bilawal Bhutto-Zardari had earlier requested the Election Commission (ECP) to announce a date for polls in the country.
Solangi for eliminating extremism, prejudices from society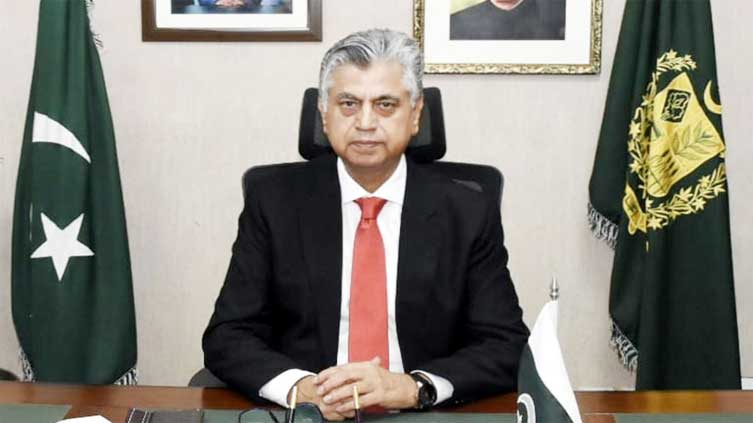 Federal Caretaker Minister for Information and Broadcasting Murtaza Solangi said Thursday that the elimination of extremism and all types of prejudices was not only part of Islamic religious norms and Islamic history, but it was also a cornerstone of the Pakistan ideology.
In his speech at a peace festival here, the minister said that the National Counter-Terrorism Authority had taken important steps to eliminate extremism and terrorism from society.
Solangi said that extremism was one of the elements that destroyed peace and violence which bred terrorism.
The minister said that Quaid-e-Azam Muhammad Ali Jinnah had highlighted the rights of minorities in his speech of August 11, 1947. He said that Islam also taught kindness to humanity, irrespective of caste and creed.
Solangi said that anti-peace forces wanted to weaken the power of Pakistan by targeting minorities as diversity was Pakistan's strength. "All the people of the state of Pakistan enjoyed equal rights."
The minister said the promotion and protection of minorities' rights on the principle of equality was a major weapon against extremism. He said that time had come to eliminate all types of prejudices from society, as it was one aspect of the ideology of the creation of Pakistan.
The minister also recalled that 22 years ago in 2001, the United Nations had announced to celebrate the International Day of Peace on September 21 every year. In 2023, he added, 75 years of the Universal Declaration of Human Rights would also be marked which was an important milestone in itself.
Captain Safdar acquitted of sedition, MPO violation charges
A district court on Thursday acquitted Captain (r) Muhammad Safdar, the son-in-law of former prime minister Nawaz Sharif, in two cases involving charges of sedition, criminal intimidation and violation of the Maintenance of Public Order (MPO).
Judicial Magistrate Bilal Muneer Warraich pronounced the judgment which had been reserved on the previous hearing.
Advocates Farhad Ali Shah and Haroon Bhutta appeared before the court on behalf of their client Captain (r) Safdar.
Two FIRs had been registered with the Islampura police station against Safdar under different charges, including the Maintenance of Public Order (MPO) and 124-A & 506 of the Pakistan Penal Code (PPC).