Gold slips as dollar firms ahead of US inflation data
Gold prices slipped on Friday as the dollar ticked up, with traders awaiting U.S. inflation data due later in the day to gauge the Federal Reserve s likely stance on further interest rate hikes.
Spot gold fell 0.4% to $1,921.32 per ounce, as of 0452 GMT, shedding 0.3% so far in the week. U.S. gold futures were off 0.4% at $1,921.60.
The dollar index gained 0.2%. A stronger greenback makes dollar-priced bullion less affordable for other currency holders.
Gold is seeing a pull-back as the dollar is on the higher side and the U.S. GDP data is also slightly pressuring prices, said Ajay Kedia, director at Kedia Commodities, Mumbai.
Data on Thursday showed the U.S. economy grew at a faster pace in the December quarter than economists had expected, prompting bets the Fed would keep rates higher for longer.
However, this could have been the last quarter of solid growth before the impact of the Fed s aggressive tightening spree shows up, with most economists expecting a mild recession by the second half of 2023.
Traders broadly expect the Fed to scale back rate hikes to 25 basis points (bps) at its Jan. 31-Feb. 1 meeting, from 50 bps in December.
Investors are now awaiting U.S. personal consumption expenditures (PCE) data, the Fed s preferred inflation measure, at 1330 GMT for cues on the central bank s path forward.
A downside surprise may point towards a less-hawkish Fed, which could drive gold prices higher in the longer run, said IG Market strategist Yeap Jun Rong.
Advertisement · Scroll to continue
Lower interest rates tend to be beneficial for bullion as it lowers the opportunity cost of holding the non-yielding asset.
Spot silver fell 0.4% to $23.81 per ounce.
Platinum lost 1% to $1,007.88 and palladium slipped 0.9% to $1,662.55. Both metals were headed for a third straight weekly decline.
Stocks on steroids, as FDI prospects help KSE-100 Index jump over 60,000 hurdle
Stocks on steroids, as FDI prospects help KSE-100 Index jump over 60,000 hurdle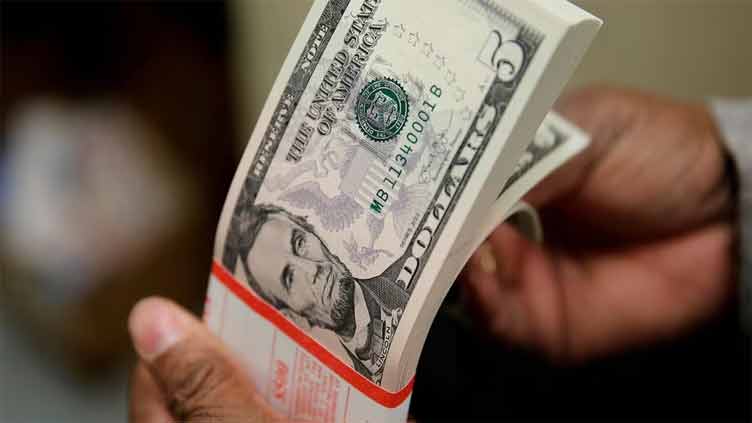 The Pakistan Stock Exchange made another history as soon as the traders hit the floor on Tuesday as the benchmark KSE-100 Index achieved another landmark by crossing the 60,000 barrier, after Pakistan and the United Arab Emirates signed multiple memorandums of understandings (MoUs) a day earlier.
Pakistan and the United Arab Emirates (UAE) signed several multi-billion dollar MoUs in a range of areas on Monday to boost economic and strategic cooperation between the two countries, Caretaker Prime Minister Anwaarul Haq Kakar said in a video message.
The prime minister, who is on visit to the UAE, said the bilateral economic and strategic relations had entered into new era of bilateral cooperation with the signing of the MoUs.
By 10:59am, the KSE-100 Index was recorded at 60,659.14 against the previous closing of 59,811.34, representing a gain of 847.80 points, or 1.42 per cent.
There are a number of factors contributing to the ongoing surge in stocks but the foreign currency inflow will be the major boost. The foreign direct investment (FDI) will not only revive the economy by expanding the existing businesses but also creating ones while providing the much-needed job opportunities to the people who are hit hard by the prevailing cost-of-ling crisis sustained by the record-high inflation.
At the same time, the FDI will enhance the share prices of listed companies especially in energy and related sectors – an eagerly awaited trend already being witnessed in the market after years of undervalued status.
Currently at 22pc, the interest rates, the highest in Pakistan's history, have crippled the economy amid the rising cost of doing of doing business, as the investors either opted to take refuge in the US dollar – the safe haven currency – or transferred the money abroad, which weakened the rupee to level never witnessed before in its history.
However, it was the PTI government which initially pushed ahead with the currency devaluation as its policy statement while accusing Dar of keeping the rupee strong artificially.
Meanwhile, the IMF's insistence on expanding the tax net and enhance revenue collection mean black market or informal sectors will slowly become less profitable as a result of documentation of economy.
It is going to help Pakistan attract more and more people for investing in stocks, as the country currently has one of the worst ratio of population in the world when it comes of the investment in the shares market.
ADB okays $180m for water supply, solid waste management in Rawalpindi and Bahawalpur
ADB okays $180m for water supply, solid waste management in Rawalpindi and Bahawalpur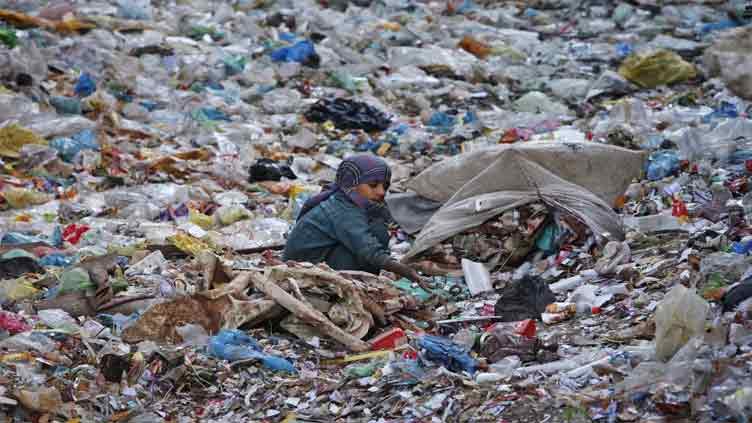 The Asian Development Bank (ADB) has approved a loan of $180 million to improve water supply and solid waste management in Punjab, as the urban centres in Pakistan lack infrastructure to deal with the population influx.
Rawalpindi and Bahawalpur are the two cities selected for these funded projects, as the Bangkok-based financial institution says the funds would help improving the lives of 1.5 million people.
The details show that the funds would be utilised for expanding and modernising the water supply scheme in Rawalpindi and improving solid waste management system in Bahawalpur.
Rawalpindi – the ever expanding urban centre especially due to the arrival of large number of people from Khyber Pakhtunkhwa – is one those cities in Punjab where the underground water is the main source of supply by using tube-wells.
Thus, it is not a surprise that the water table is going down at an alarming rate with a worsening quality, causing serious health problems and diseases, as the pipelines are affected by erosion.
Moreover, the adverse effects of climate change leading to reduce amount of the rains mean that used water resources are not replenished with Pakistan already facing the challenge of water scarcity.
On the other hand, absence of solid waste management and recycling services are also causing a plethora of problems – from choking sewerage system to pollution and other health hazards.
About the overall urban development projects in Punjab, the ADB website says the Pakistan government has requested support from the ADB to plan investments and design service delivery models for selected cities which include Bahawalpur, Dera Ghazi Khan, Multan, Muzaffargarh, Rahim Yar Khan, Rawalpindi, and Sargodha.
"The project readiness financing (PRF) will complement ADB's assistance to the urban development in Pakistan, including a transaction technical assistance facility designed to support feasibility studies and explore innovations to improve the quality of urban services."
Lack of public transport amid population bomb? India vehicle sales climb 19pc in festive season
Lack of public transport amid population bomb? India vehicle sales climb 19pc in festive season
Vehicle sales in India rose 19 per cent during a 42-day festive season, boosted mainly by strong demand for two wheelers in rural areas, an auto dealers' body said on Tuesday.
Indians generally make big-ticket purchases on items like vehicles during the festive season, which kicked off in mid-October this year and ran till Nov 25.
The latest figures come as an earlier report mentioned that India and Pakistan have witnessed a fourfold increase in the number of vehicles since 2000, as South Asia remains the global pollution hotspot.
Moreover, this rise also reflects a fact that the two countries lack an effective public transport system to serve the urban centres as the massive rural population has no such access to the service which many believe is a human right in today's age.
However, India has been making giant strides when it comes to mass transit network in different cities across the country while the process started in Pakistan by the PML-N in 2012 was not only halted but reversed and discouraged by the PTI government at the cost of people.
The result can be seen in the number of cars, bikes and Chingchis – the noise-making machines – on our roads where commuting between your home and workplace has become a major headache and expansive exercise amid the current cost-of-living crisis triggered and sustained by a record-high inflation
Meanwhile, the Federation of Automobile Dealers Associations (FADA) data showed that two-wheeler sales in India surged about 21pc in the period to 2.9 million units,
"Record-breaking sales were reported in several categories, with rural areas particularly contributing to the surge in two-wheeler purchases," FADA, which provides monthly data on dealer sales, said in a statement.
Two-wheeler makers' sakes to dealers inched closer to pre-pandemic volumes in October due to strong festive demand and discounts on entry-level models, data showed earlier this month.
Sales of three wheelers advanced 41pc, while those of passenger vehicles (PVs) climbed around 10pc to 547,246 units, FADA added.
"Tractors, which saw an 8.3pc decrease in sales during Navratri, made a remarkable recovery, ending the festive period with only a 0.5pc decrease," FADA said.
Tractor sales, a key indicator of rural economy, slipped 0.4pc following a 10pc fall in September.
Caution remains around PV inventories as original equipment manufacturers continue to push further dispatch, keeping inventory rate at near all-time highs, FADA said, adding that sport utility vehicles (SUVs) were the most-demanded.